I've always enjoyed gardening but when I was living in an apartment and later renting a room I didn't have the opportunity to have one for a while. Now I'm living in a home with a large yard and have free reign to create my own garden space.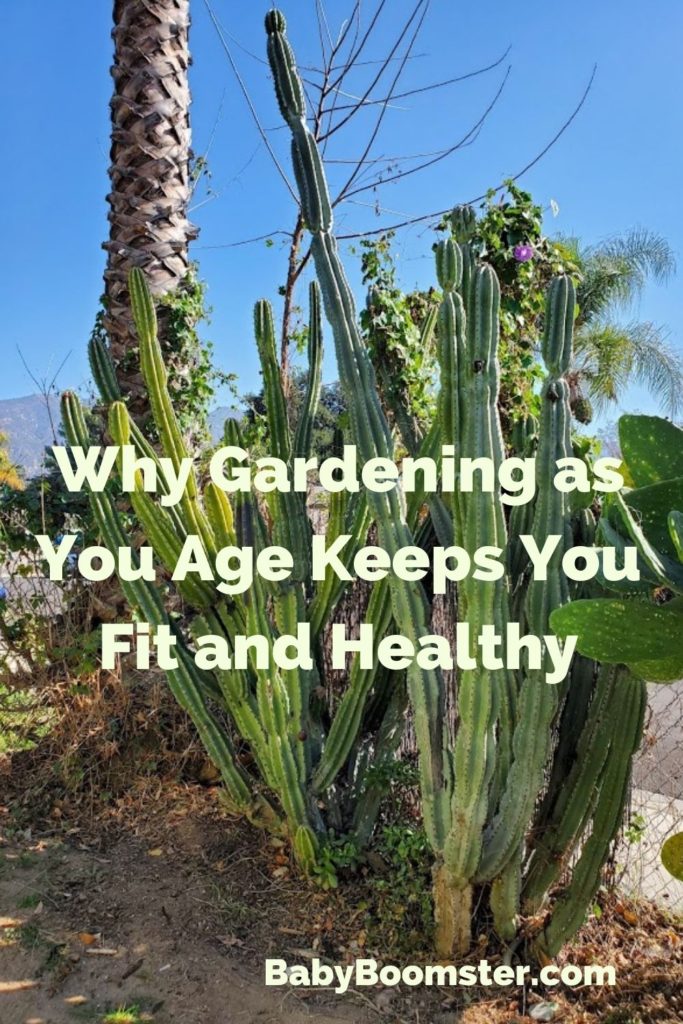 Gardening helps you live longer
In small Italian villages, people in their 90s are still out picking olives. They've never seen the inside of a gym or do workouts on YouTube. Instead, they get up early to plant seeds, weed, hoe, or other outdoor chores. Aside from walking all over their village, that's their main exercise. They live long healthy lives without the aches and pains that most elderly people do.
You work every muscle
Who needs hand weights when you can pick up a bag of soil, grab a lemon out of a tree, or dig a hole in the ground? Gardening is a whole-body exercise that you can do outdoors and get a healthy dose of vitamin D at the same time. If your knees ache, you can garden sitting on a small bench or use a knee pad.
A garden is an awesome place to meditate
What could be better than sitting outside in green surroundings watching birds and squirrels twitter about? It sure beats twittering on Twitter. You can make your garden into your personal meditation zone. Add a trickling fountain, layered stones, or even a labyrinth if you have space.
If the only area available for your garden is a tiny patio or balcony, you can still make it into a relaxation space. Once communing with your plants becomes a ritual, it can be cathartic.
You never have to worry if your food is organic
There is nothing as tasty as a home-grown tomato or fresh garden herbs added to your soup or stew. Store-bought could never compare to zucchini picked when small and then sauteed gently with olive oil. You have control over what you put in your garden soil and what will eventually be consumed by your body.
Make your garden an outlet for your creativity
The garden I share with my two roommates is filled with crazy knick-knacks that were used as props for movies, were inherited, or found at thrift stores. We have everything from bowling balls to roadrunners to gnomes. It's fun.
I've commanded a side of the property that has huge cactus and I'm making it into a Southwest-style garden.
We are also building a raised bed made from discarded bricks. Our garden is not elegant, by any means, but it has a party atmosphere that will be fun when it's safe to have people over again.
Have fun planting with your grandchildren
A home garden can be a family affair especially if you have little ones to enjoy it with. Teach them how to plant seedlings and take care of them as they grow. It will distract them from TV or video games for long hours at a time and give you some bonding time.
As you may remember, Michelle Obama created a garden for children at the White House, and the organic vegetables they grew were used by cooks in the kitchen.
Your pets will love it too
Nooks in your garden can be made into a haven for your dog or cat by placing objects they can play with or sit on.
Teach your thumb to be green
If you think you kill every plant you look at, think again. You can learn how to have a green thumb. Start with easy-to-grow plants like herbs or succulents and gradually move on to more complicated plants like orchids.
Is your space too small for a garden?
Even an indoor garden of pots or a windowsill of herbs will bring you joy and add life to your home. Make plants part of your decorating plan. They help detoxify the air in your house and are always lovely to look at.
Do you have a garden or enjoy growing plants in your home? Please leave a comment below.