Get into a tropical mood at your next get-together or picnic with this astoundingly delicious Caribbean Guacamole recipe.

Enjoy this recipe and share it with your friends.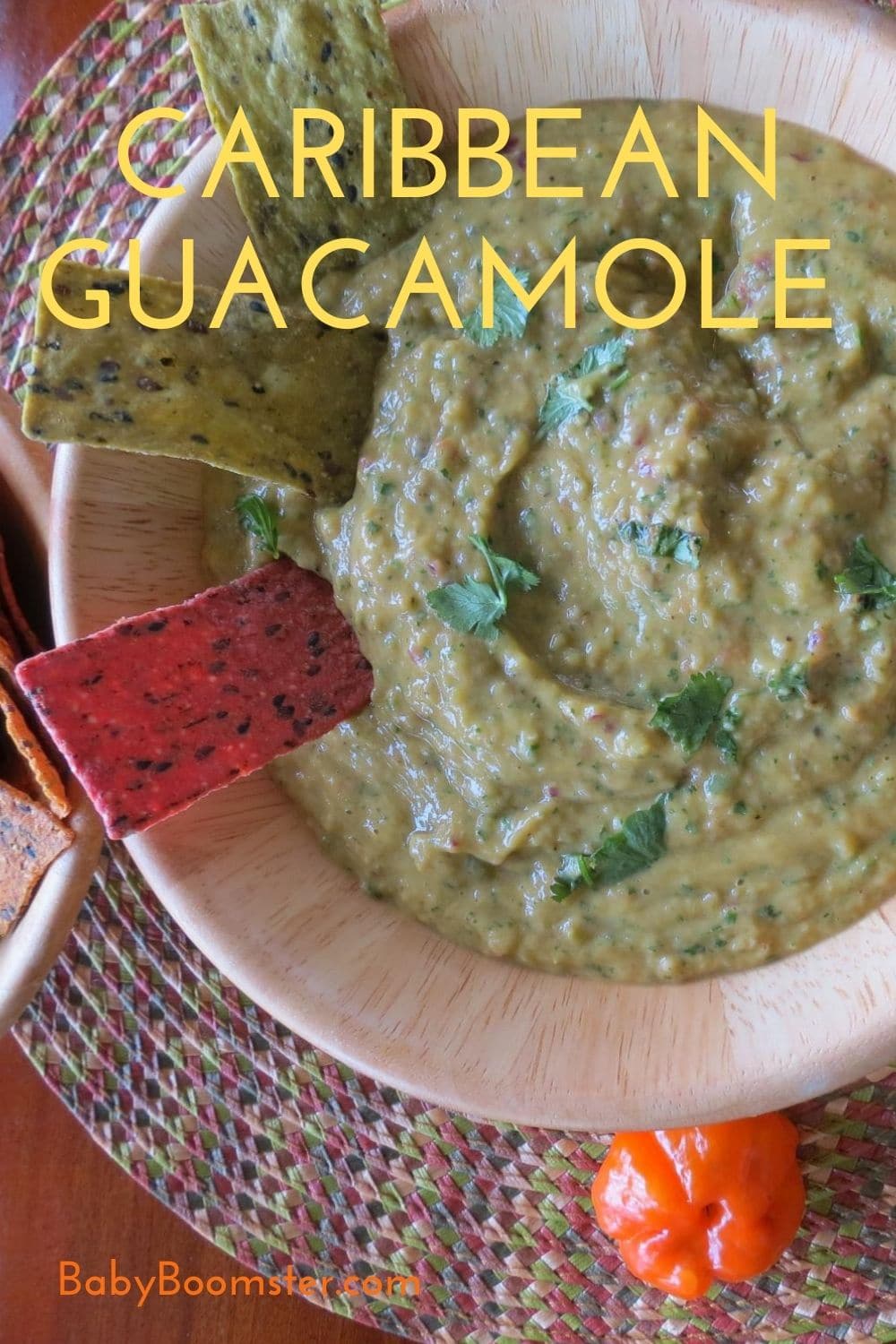 Caribbean Style Guacamole
This takes guacamole to a whole new level. Mixed with Mango and zippy herbs and spices
Ingredients
2

avocados peeled and cut into chunks

1

mango peeled and cut into chunks

1 to

tomato cored and cut into chunks

2

scallions diced

3

garlic cloves

minced

1/4

tsp

habanero pepper

3

Tbsp

of fresh cilantro

1/4

cup

of lime juice

1

tbsp

ground cumin

1

tsp

Tabasco sauce

salt and pepper to taste
Instructions
You can use a food processor to blend all the ingredients as in the photo or mash the ingredients with a fork, keeping it slightly chunky. Serve with chips or vegetables.
There's guacamole and then there is KILLER guacamole. This recipe is in the KILLER category because it includes festive Caribbean fruits and tasty spices that will send you straight to heaven!
To make it taste the best, you will want to find the tastiest avocados. Hass avocados are plentiful here in California and have the most buttery taste in the entire avocado world. Hass avocados are also grown in Chile. In Chile, they're grown on hillsides and because of the mountains and other environmental conditions are protected from pests.
I found a small mango called Champagne Mango at the grocery store. If something has the words "champagne" attached to it, I'm there. Mango adds a zingy taste to the guacamole that really sets it apart. But any type of mango will do. If you can't find a mango try papaya instead. Both are excellent and give this Caribbean guacamole a tropical taste.
Just thinking about this recipe reminds me of being on the islands. Read about my sailboat trip to the Grenadines and Grenada.
Serve this festive dip with vegetables or chips. I found delightful and colorful chips made with vegetables shown in the image above.
What do you like in your guacamole? Please leave a comment below.