This marvelous candy craze began in Brazil during the 1940s. It was wartime. Picture how hard it must have been, to get your hands on fresh fruits or decadent sweets. Near impossible. Enter The Brigadeiros and a few creative women from Rio de Janeiro who helped dream them up. (recipe at the bottom of this post)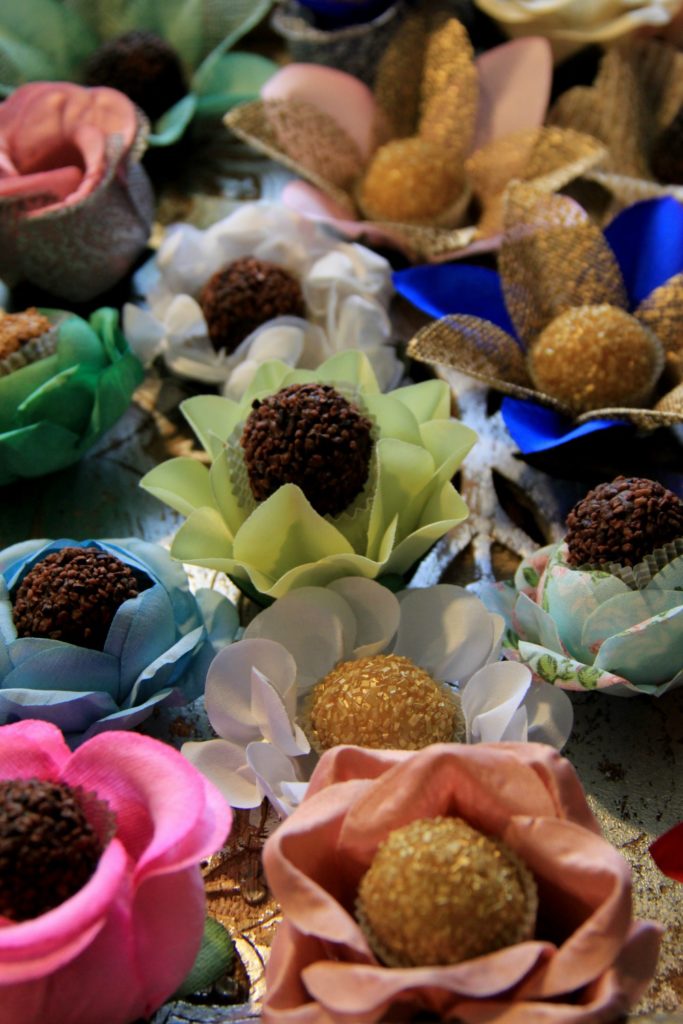 They knew they'd have to make something great, using the few ingredients they almost always had on hand in the kitchen. Unsalted butter, rich-flavored cocoa powder, and condensed milk were about as simple as a cook could get, but mixing these items yielded a marvelous candy that caught on like wildfire. They were an instant hit with everyone who tried them.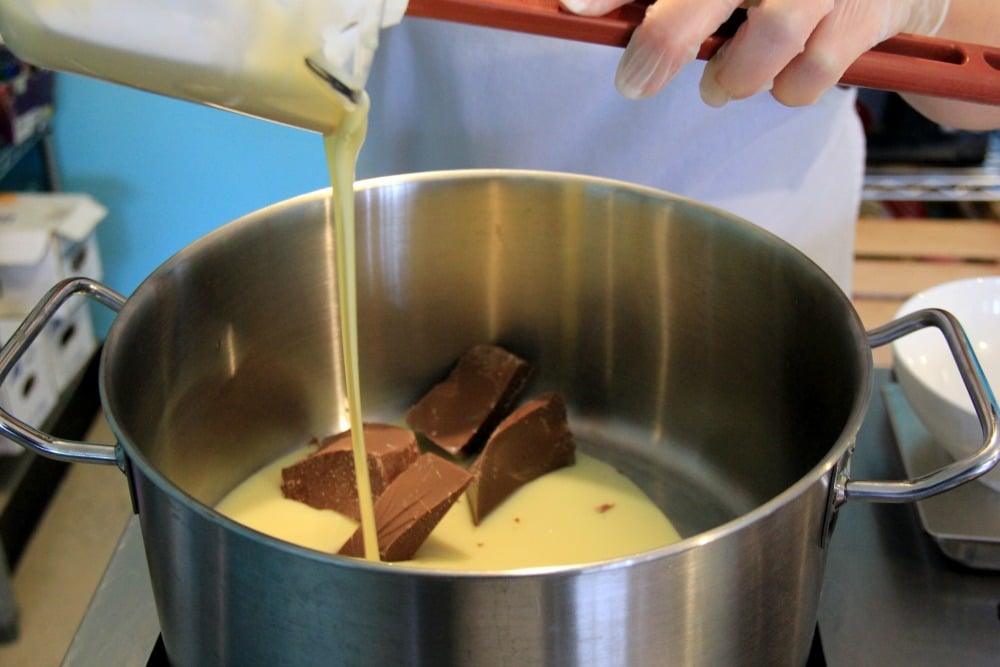 There are a few different stories about the confection otherwise known as a Bon Bon. But, I loved the version I heard when talking to Tais Masala owner of Bon Bon Brazil NY. (Sadly, no longer open)
The history of Brigadeiros
The candy was named after a very handsome man, Brigadeiro Edward Gomes. He was a revolutionary and a high-ranking member of his country's Air Force. He was a brigadier general. In 1945, Gomes ran for the Brazilian Presidency but lost to Eurico Gaspar Dutra.
It was the first year that women were allowed to vote in Brazil and the fact that he was so good-looking did not hurt the cause.
During the campaign in Sao Paulo, the creamy confection was made, rolled in sprinkles, and then handed out to his supporters in the crowd.
Perhaps the ladies had a crush on him?
Sweet Memories
Tais remembers the sweets from her childhood. She loved them. They were popular at birthday parties and other family celebrations. They were a symbol of love, happiness, and togetherness.
When she turned 11, they had a big birthday party for Tais. She wanted Brigadeiros to be part of her own special day and may have been surprised when her mother handed her both the recipe and the responsibility of making the treat for her guests. She was up for the challenge and made 250!
Bon Bon Brazil NY
She has been in America for three years and we're so lucky she brought this wonderful tradition with her. Right now you can find her at several Farmer's Markets and online. Soon, she will be in Bolton Landing, NY. Her candies are gluten-free and as you'll see below, she started with tradition, then, put her own delightful spin on the other flavors.
Don't be afraid to be like Tais, she gets very creative when she makes her specialty candy.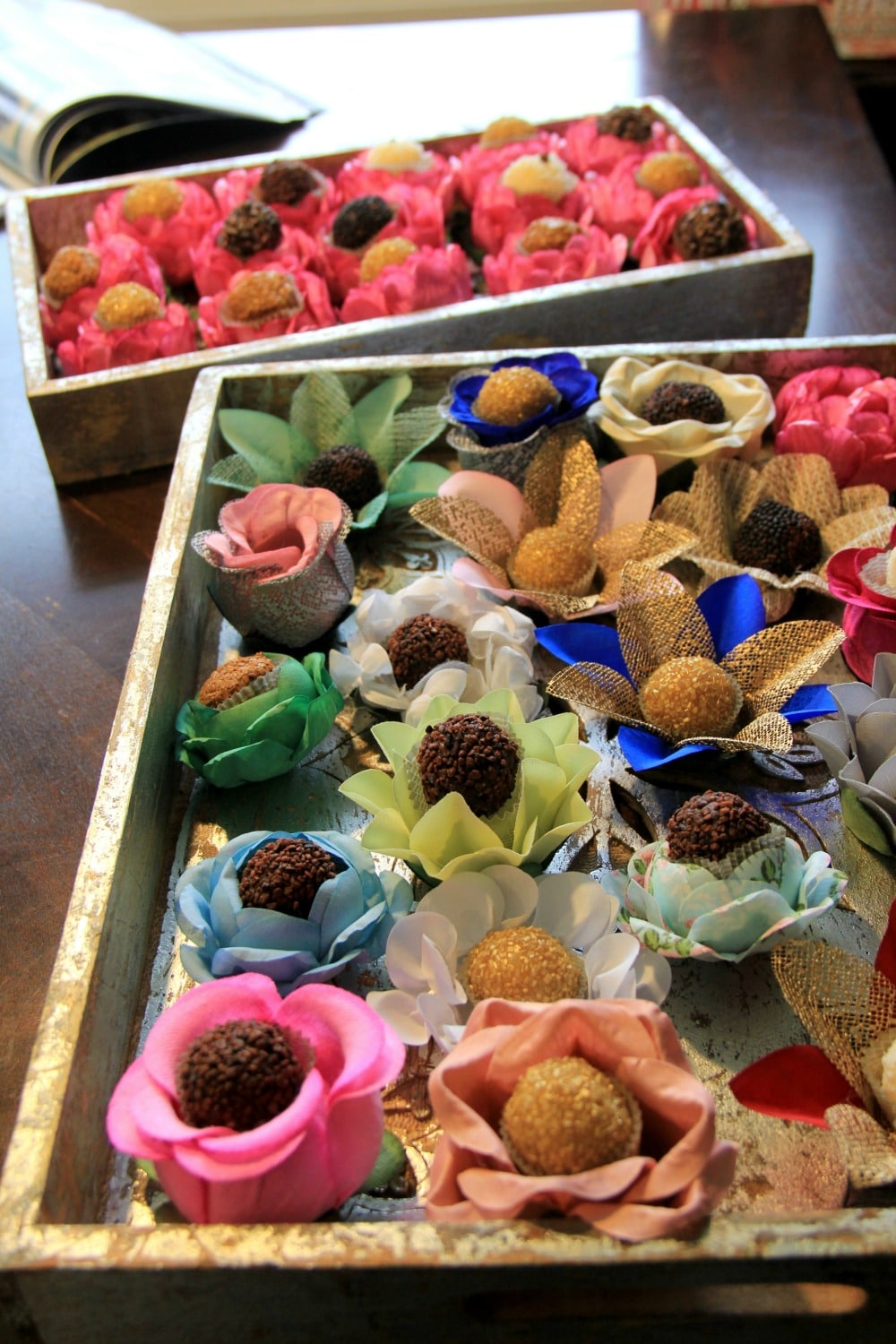 Brigadeiros Brazilian Candy
Brazilian candies created in honor of Brigadier General Brigadeiro Edward Gomes during WWII. – Gluten-Free
Ingredients
2

14 oz cans of condensed milk

4

Tbsp

unsweetened butter

2

Tbsp

heavy cream

2

tsp

light corn syrup

3

oz

semi-sweet chocolate

chopped fine

2

tsp

unsweetened cocoa powder
Instructions
In a medium saucepan, combine the condensed milk, butter, heavy cream, and corn syrup.

Bring to a boil over medium heat stirring often.

Once it begins to bubble, add the semi-sweet chocolate and cocoa powder.

Whisk well, so there are no pockets of cocoa powder.

Reduce heat and continue to cook, whisking constantly until it is a dense fudge-like batter. This should take between 8-10 minutes. If undercooked, it will be too soft. If you overcook, it will be too chewy. Pay attention; it will be perfect, when you can tip the pan and the mixture slides to the side, in one soft piece.

Slide the mixture into a bowl – DO NOT scrape the bottom of the pan.

Leave out on the counter so it can cool to room temperature.

At this point, cover with plastic wrap and chill in the refrigerator for 4 hours.

Scoop the mixture by the teaspoonful. Roll in hands to form balls. They should be the size of a small truffle.

Place your chosen topping in a bowl. (see notes on toppings)

Roll a few of your candies at a time, making certain they are covered completely in sprinkles.

Store in airtight containers.

Brigadeiros will stay fresh in your refrigerator for up to 1 month. (Take my word for it, they will not make it that long)
Notes
Tais dreams up new flavors of these scrumptious treats, every day it seems. Below, you'll find a tempting list to try yourself.
Classic Flavors:
White, Vanilla, Traditional (Milk Chocolate), Noir, Black and White, Neopolitan. Samba, Expresso Coffee, Cappuccino
Nuts:
Walnuts, Toasted Almonds, Pistachio,
Fruits:
Lemon, Banana, and Cinnamon,  Coconut (Coconut Kiss), Cranberry, Pineapple and coconut, Prune Delight, Apricot Delight.
Specialties:
Creme Brule, Guava Cheesecake (Romeo and Juliet), Cherry Cheesecake, Passion Fruit, Smore's, Oreo Cookies, Carrot, Pumpkin Spice, Sweet Potato, 
Have you ever tried a Brigadeiros? Please leave a comment below.