I've been contemplating the idea that "age is a state of mind" for a while now. I'm in my 60s but don't feel old. It's funny because some people who are in their 30s think they're old. I remember dreading turning that age but now it seems ridiculous.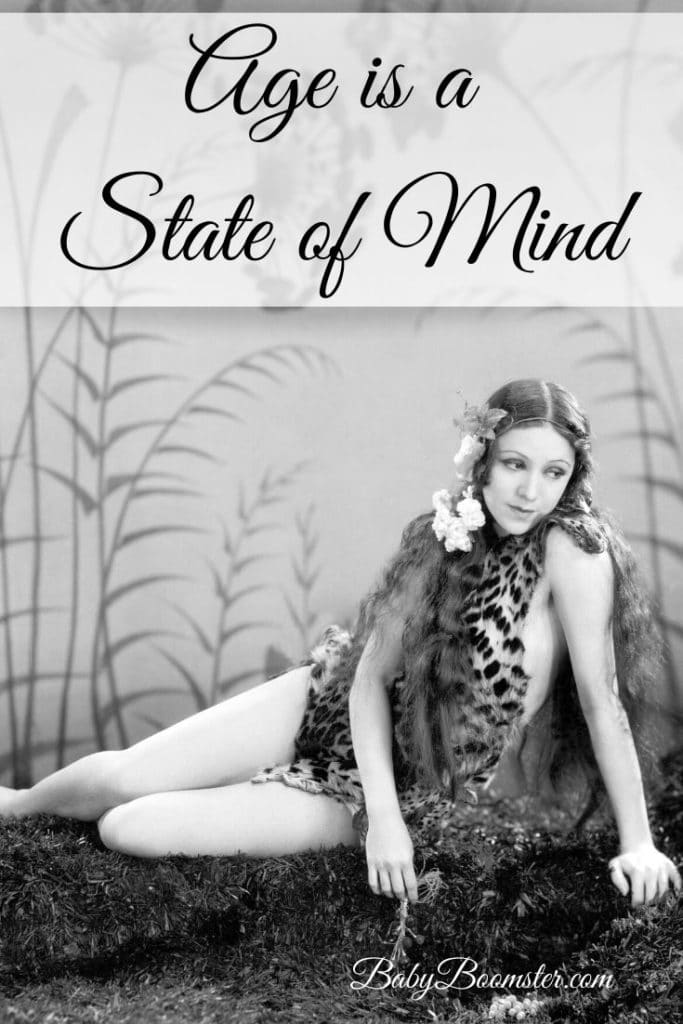 Perception of aging – We are not our grandparents
Probably every generation has thought that their parents or their grandparents were old and decrepit until they reached their age and realized that wasn't the case. However, Baby Boomers have gone to great lengths to remain young and vital. Is it the "Baby" in Baby Boomers that keeps us so young? Maybe.
We're proud of our age rather than being embarrassed by it, even though OK Boomer is a phrase trending these days. Older women, especially, are projecting their individuality on Instagram as we've never seen before. Instead of wearing dowdy housedresses and looking like Babushkas, they are bordering on the eccentric.
#greyhairdontcare is a trending hashtag
Young women are even sporting silver hair. I still haven't gone there yet, although it's tempting. I love seeing gorgeous long silver locks on fabulous women who aren't afraid to go natural. If I actually had eyebrows, I might jump on it. LOL
Doing it all and loving it
Older women who want to enjoy life to the fullest are out there traveling – often solo, are financially independent of men, are involved in what's happening in the world, and making a difference. They are starting new businesses and reinventing themselves – Some, several times over.
Staying busy keeps us young like nothing else
Simply being engaged in a hobby is a good way to fuel your interest in life. Take up painting, quilting, photography, or whatever gets you excited.
Don't let challenges throw you for a loop
We've all been through tough ordeals and will continue to go through them. Some challenges are worse than others but you can't go through decades and come out unscathed. Your state of mind will get you through even the worst of times. How you react to adversity makes all the difference.
A while back I wrote about a man who survived 6 concentration camps, 12 labor camps, and several death marches during WWII. He went on to become a successful real estate developer and philanthropist and lived to be 101. Let's hope you never endure anything as horrifying. Those who survive and thrive adapt to their environment no matter what is going on around them.
The average lifespan has lengthened significantly
It wasn't long ago -maybe 100 years – when the average lifespan was 60 or 70. That's as old as many of us are now. But due to advances in medicine, it's not uncommon to live well into your 90s and beyond. Several cancers and other diseases are now manageable rather than death sentences. It won't be long until they won't even be an issue. Let's hope that's true in our near future.
Adjust your state of mind for health and happiness
Not everyone has the desire to live forever, but if you're healthy and active, why not? Making simple lifestyle changes will give you more of a chance. Eat real food, rather than fast or fake food, keep moving – the more you move the longer you will move" have a purpose that keeps you going, and stay connected with family and friends to avoid becoming isolated.
Just because we're old enough to be grandparents or even great-grandparents, doesn't mean we're ready for a rest home. Our state of mind will keep us ageless.