Dry skin is incredibly common and is often linked to seasonal changes, hormonal shifts, and even diet. Symptoms like itching, redness, and irritation come and go, but for some, they are a lifelong struggle.
Psoriasis is a chronic condition characterized by red, scaly patches of skin. But for millions of sufferers, it's more than just a skin problem. The condition affects over 8 million people in the United States alone including celebrities like Cyndi Lauper and Jerry Mathers.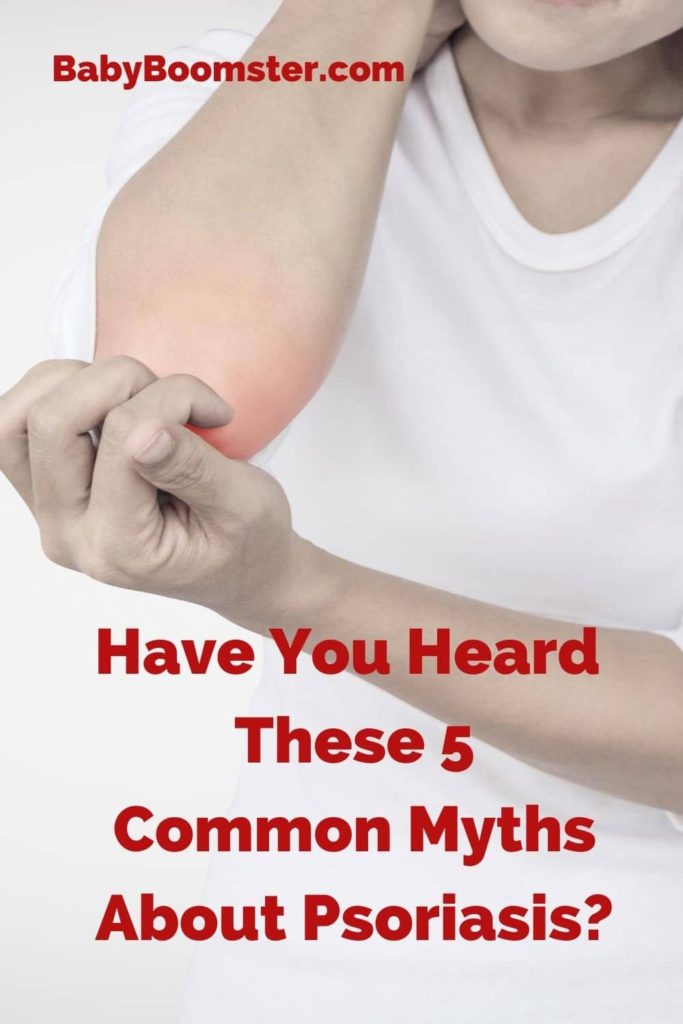 As common as it is, psoriasis is frequently misunderstood. In addition to skin symptoms, some patients report deteriorating quality of life.
August is Psoriasis Awareness Month and the perfect time to improve your understanding of this condition and how it affects those who live with it. Here are some of the most common misconceptions.
Myth #1: It's primarily a skin condition
Though psoriasis symptoms most commonly affect the skin, it isn't actually a skin condition. It is an autoimmune disease that causes skin cells to regenerate at a faster than normal rate. This results in the buildup of dead cells on the skin's surface which form scaly lesions that often become inflamed.
Environmental factors like weather, stress, alcohol consumption, and injury to the skin can trigger a flare-up, even in people who have been symptom-free for years.
Myth #2: It always causes red patchy lesions
Red patchy lesions and scaly buildup of dead skin cells are the hallmark symptoms of plaque psoriasis, the most common form of the disease. Psoriasis looks different in different patients, however, depending on the type. Nail psoriasis causes abnormal nail growth, pustular psoriasis produces pus-filled lesions, and psoriatic arthritis causes swollen and painful joints.
Myth #3: Psoriasis and eczema are the same things
Itchy areas of red, inflamed skin are characteristic of both psoriasis and eczema, but these are fundamentally different conditions. Psoriasis is an autoimmune disease resulting in the overproduction of skin cells. Dead cells build up on the skin's surface in scaly patches that often become inflamed.
Eczema, on the other hand, is the result of a hypersensitivity reaction and doesn't typically result in scales. Both may occur anywhere on the body and can cause intense itching.
Myth #4: It only affects adults
Family history is one of the biggest risk factors for psoriasis, but it can develop in anyone at any time. The condition typically develops between the ages of 15 and 25, but psoriatic arthritis tends to manifest a little later, between the ages of 30 and 50. Only 10 to 15 percent of cases develop before age 10 and psoriasis is considered rare in infants.
Myth #5: It can be cured
Psoriasis is a chronic condition that cannot be cured but it can be treated. It typically cycles through flare-ups and periods of remission, sometimes for years at a time. The goal of psoriasis treatment is to stop the skin cells from growing too rapidly and to address physical symptoms.
Dermatologists typically recommend topical anti-inflammatories and hydrating creams made with corticosteroids or retinoids. Light therapy is often prescribed for moderate to severe psoriasis and oral or injected medications can be used when other treatments fail.
Though psoriasis affects over 2 percent of the American population, it is poorly understood even by some who suffer from it. The stigma surrounding psoriasis is a symptom of that misunderstanding.
Now that you've learned the facts behind some of the most common myths about this chronic skin condition, you can use Psoriasis Awareness Month (August) as an opportunity to educate others.
Have you or someone you know experienced this skin condition? Do you have any tips or insights on how to deal with it? Please leave a comment below.