If you're looking for a novel you can relate to, you may enjoy Tilda's Promise, by Jean P. Moore.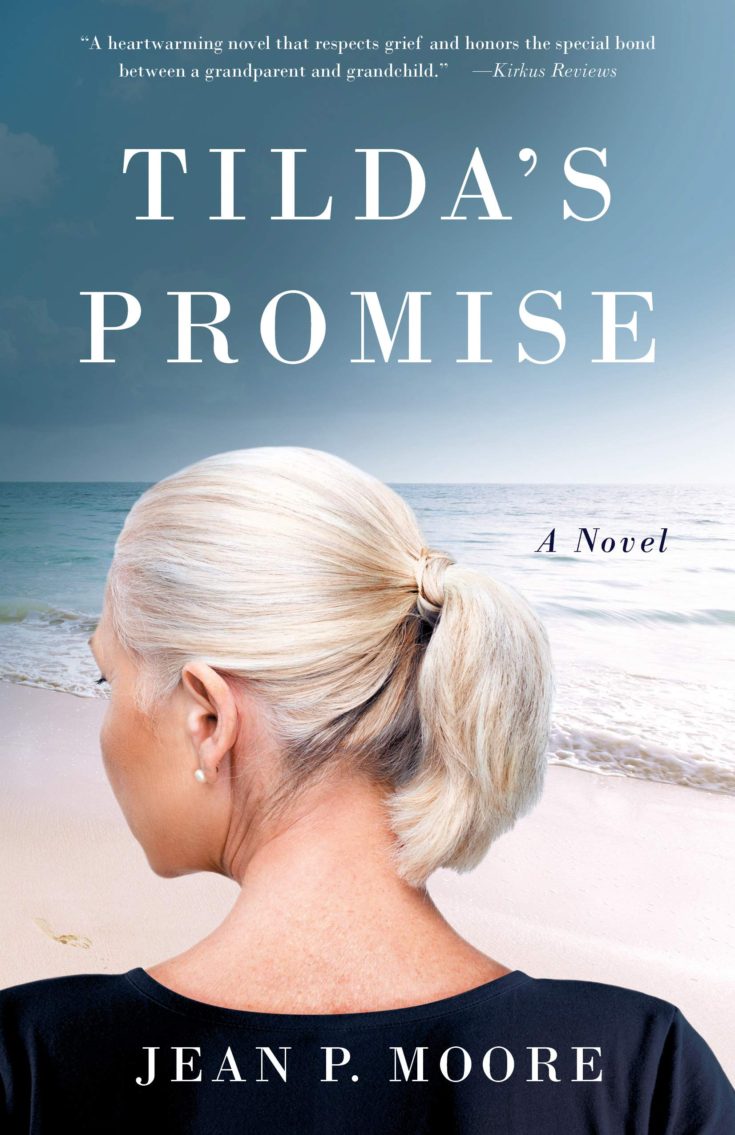 Amidst all the characters in this moving novel of loss, love, and potential new beginnings, the two who grieve hardest have the most to discover. Tilda Carr has lost the love of her life – her husband Harold – after forty years of marriage, while her granddaughter and namesake Tilly, has lost her grandfather and best friend. Together they will embark on a journey of discovery in this intergenerational story of friends, family, and lovers- and discover that there is always a potential for new beginnings.
Excerpt of Tilda's Promise from Chapter 8
"You Want to Take Me to Dinner in Havana, Cuba?"
133-135
Set up: After her family has convinced her that a Platonic getaway with her new friend, George, would be a good idea, Tilda finds herself on a librarian's goodwill tour of Havana, Cuba. In this excerpt, she has had one or two mojitos too many…
By the time they arrived at the nightspot to see the Buena Vista Social Club, Tilda's vision was a little blurry, which put a needed soft filter on the scene, a rather rundown courtyard with droopy palms, a weary band and bandleader, and a cast of faded singers and dancers, who on occasion displayed signs of former glory, hitting the high note, taking and succeeding at a daring spin, surprising themselves for a moment before drifting back into the gloomy present. This Buena Vista Social Club was not related to the original group of that name but was rather one of many similar bands and performers who came out at night and put on a show for the tourists in an attempt to revive the romance of a bygone era. It was Helen who had provided this explanation, which made Tilda sad and angry, sad for the performers, and angry that Helen knew so much.
"C'mon, George, let's dance," she said as the bandleader was trying hopelessly to arouse some audience response.
George, it turned out, was a credible salsa dancer. Tilda was not, but she put up a passable front. "You're not bad," he said, as he spun her around.
"I'm dizzy," said Tilda.
They continued dancing even though Tilda would have appreciated it if Helen had left their table and if the room had stopped spinning. She needed to sit down, but Helen was waiting for her turn to dance with George, and Tilda wasn't about to give it to her. Helen finally gave up waiting and joined one of the two young dancers brought out to get the audience on its feet, kind of like the dancers at bar and bat mitzvahs. This seemed to placate Helen, but Tilda noticed her looking in their direction just the same.
What happened after that was not at all clear. There was the bus waiting outside to take them back. Then there was the adorable shiny yellow 1950s Chevy convertible, which in its new life in Cuba had been transformed into a taxi. Tilda had insisted they take it instead of the bus for the ride home. She remembered standing up with her arms outstretched, letting the wind whip through her hair as they drove along the Malecón, then losing her balance and falling back into George's lap.
She woke up the next morning in her bed with her nightgown on backward and over her bra and undies.
"Oh, this isn't good," she said, her head pounding, mouth dry, tongue thick. She sat on the side of the bed, the room spinning, as it had at the nightclub the night before. She reached for her watch, but her eyes wouldn't focus. Then she looked at the clock radio. The time, 10:15 a.m. slowly came into focus, and then she realized that she had missed the bus to the National Library.
She flung herself back on the bed, a move she instantly regretted because it made it all the more difficult to rise and to make it to the bathroom in time to throw up.
By noon she was feeling revived and had read George's note: Dear Sarah Brown, Nothing happened. See you this afternoon. Sky
He had been in her room. He had put her to bed. Nothing happened. Then she got it, Guys and Dolls. He was referring to the storyline of Guys and Dolls.
She was having quite an array of mixed emotions. She was getting over a hangover—that was good. Having a hangover at all—that was bad. Nothing had happened between her and "Sky"—that was good. She was happy when she thought of George—that was strange, and probably wrong. She was happy when she thought of George and guilty when she thought of Harold. She fell back to sleep.
If you like this excerpt, purchase the book on Amazon