As I write this, I'm pet sitting in a fabulous house near Universal City. It's the home of one of my daughter's friends who is out of town. She has two little dogs and I have two of my own. So far, it's been like a vacation even though I live across town.
I was more than ready for a getaway
Because of the pandemic, I was getting pretty crazy being isolated in the small room I was renting. My dogs were getting bored too, so the idea of hanging out in a nice house with a pack of little dogs sounded safe and wonderful to change things up.
It was sort of a mini-resort but I was the only human
My daughter's friend is a CPA and lives in a million-dollar home. It's a perfect house for a single woman and an over 50 pet sitter who needs some space.
It sure beat my confining little room where I had to share a bathroom with a strange guy.
My daughter came over with her dog one night so we had dinner together and the dogs had a dog party.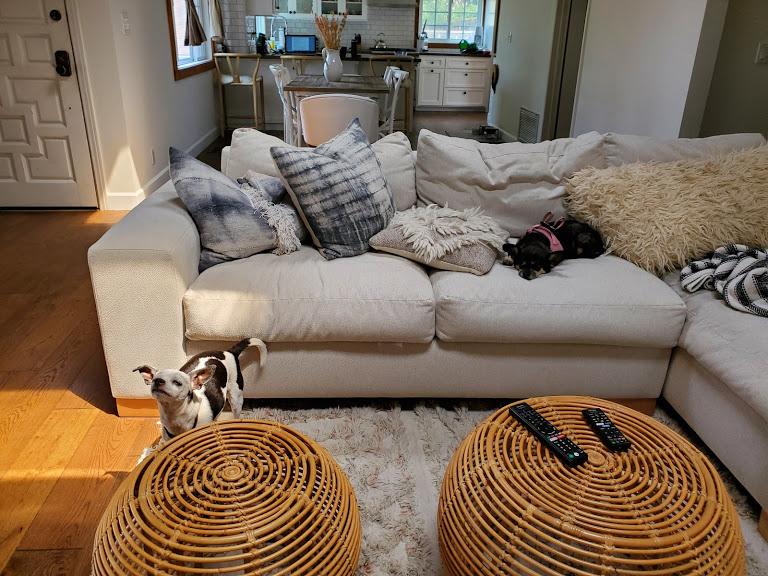 But despite how nice it was, there were a few glitches
On my first night of pet sitting duties, the temperature in the valley was 111. The power went out while I was watching TV. It came back on after a few hours but I had to spend time in the hot garage reprogramming the sprinklers that got knocked out by the outage.
The next day, I was sitting on the pot when I heard the dogs start to bark. The landscapers turned up unannounced and were in the backyard. I caught two of them hiding in the corner of the yard. The bathroom I was pooping in didn't have window shades and they got an eyeful while I was doing my business.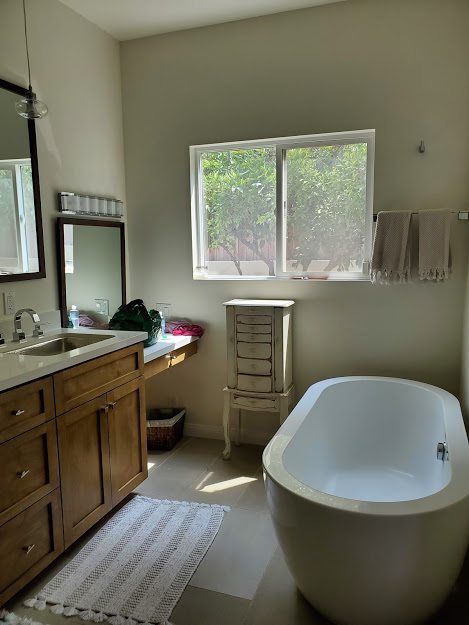 Sleeping in luxury
I had been sleeping on a twin bed with both of my two dogs which meant I was sleeping on half a twin. On my pet sitting vacation, I got to sleep on a cushy Queen with 4 little dogs but it was way more luxurious.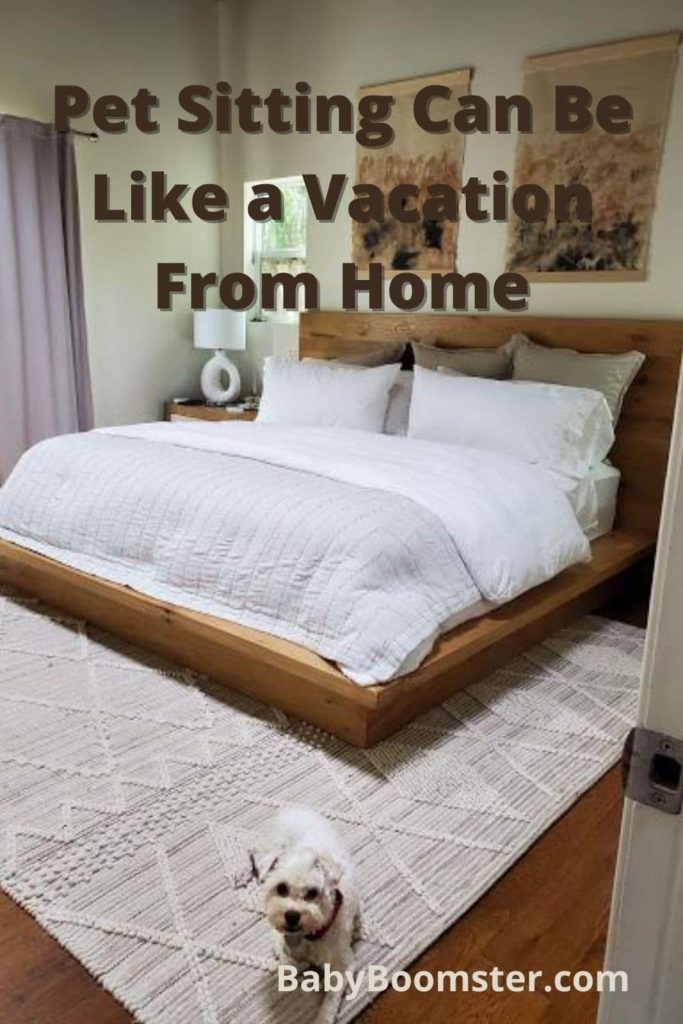 I could get used to this pet sitting thing
We may not be able to travel for a while but staying in a beautiful house with fun little dogs is not a bad way to pass the time.
If you're sick of being stuck at your home, why not try taking car of pets somewhere else?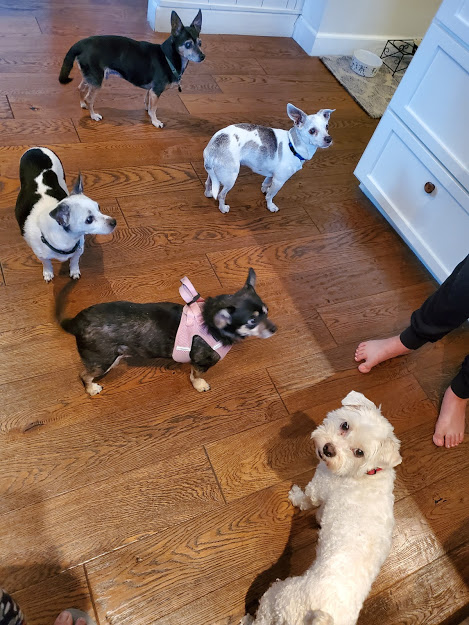 To get a job pet sitting or to find a pet sitter check out Trusted Housesitters here.