Whoever said women over 50 should give up their fashion sense and embrace an all-gray-and-lumpy-anything goes style, obviously had no idea what they were talking about. A mature woman is a queen who's seen a lot and has learned what suits her character, lifestyle, and soul. She's been on the fence, she's been both a failure and a hero; she's made it through difficult and not so difficult times. She knows how to make herself happy and enjoy life.
A mature woman has become the empress of her own life and with that in mind – she is now absolutely sure where she's going, and what she is supposed to wear on this amazing journey to new (self) discoveries. If you are over 50 and share a love for fashion and pampering, you'll enjoy the advice below to help you choose an outfit that is attractive and photogenic.
Invest in a crisp white shirt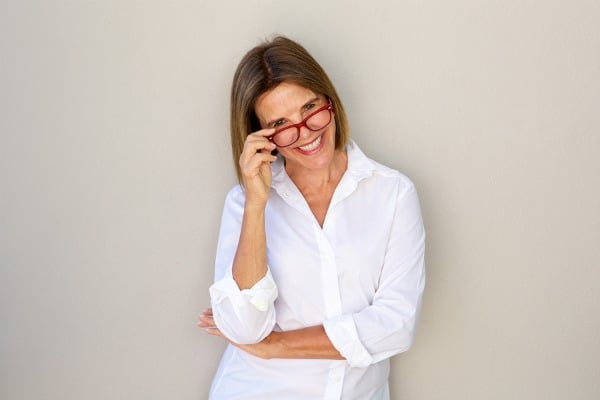 A crisp, white shirt with a collar is a fabulous choice for a mature woman. It is not only flattering for most figures but it is also easily paired up with a variety of accessories and bottoms. Further, the open collar is perfect for adding an interesting neck accessory, whether it's a statement necklace or a simple golden chain. If you are not a fan of collared shirts, you can always go for a Mandarin collar. It's chic, youthful, and very exciting! Why do we suggest white? Well, white bounces light onto your face, giving it a fresh glow. To keep things casual, turn back the cuffs twice, and put a big watch and some bracelets on your wrist. Done!

Be more photogenic by embracing the asymmetrical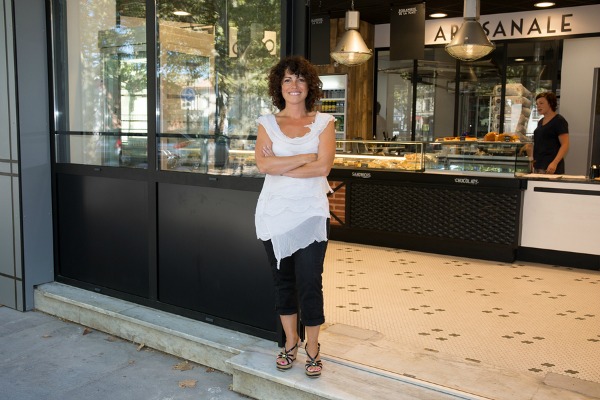 Even if you're a boomer woman over 50, 60, or 70, know that bare shoulders are elegant at any age (as long as you keep things on the elegant side). Cold shoulder neckline tops and dresses have become very popular recently, and there's no reason you shouldn't be wearing them, too. Off-shoulder, asymmetrical and cold-shoulder necklines force people to look at your face and upper body, taking the focus away from some parts of your body that aren't as flat as they used to be. Plus, you can show your shoulders off in almost any situation without looking inappropriate.
There's nothing as chic as high-rise trousers or pants on a woman of any age! Depending on your top options, the combo can look professional, chill, modern, or boho. You can wear them with your blouse tucked in or out, or you can even pair them with a cropped top (if you still have the figure of a 30-year-old.). If you are looking to wow, tuck your blouse into a pair of high-rise jeans, show off your waist and your shape. Voila!

Love the cardigans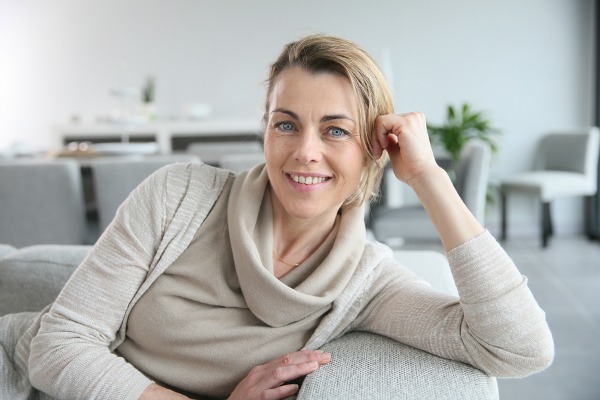 A cardigan is a perfect accessory for practically any ensemble you choose! A well-designed and lightweight sweater always looks photogenic with jeans, pants, skirts, or dresses and will give your outfit an aura of sophistication. Depending on the texture, color, and style of the cardigan it can look super casual, pampered, elegant, or edgy. With the variety of women's cardigans to choose from, you could wear the same outfit for days, changing out your cardigan, and still look fresh and different every time! Plus, the sleeves will cover all of your imperfections. Talk about killing two birds with one stone, right?

So pick out your favorite fashion combination, fix your hair, add a little makeup and you'll look photogenic in any photo or video. Oh, and – don't ever shy away from your fabulousness!