Whether you're seeking some adventure in your retirement or are just sick of cold weather, making a long-distance move to a sunny state may be just what you need. After all, moving to a warmer climate doesn't just mean you don't need to deal with harsh winter.
It also holds the opportunity for endless water and beach adventures, year-round outdoor activities, and, of course, whether that actually makes you want to be out and about. However, if you are thinking about relocating to a sunny retirement destination, there are a few things you need to know.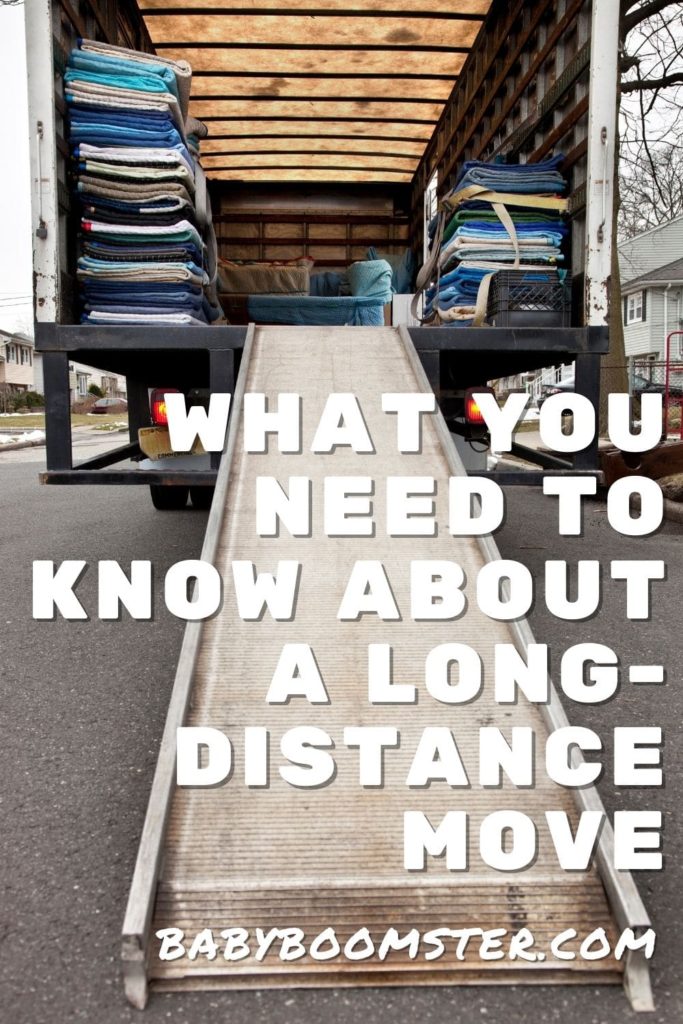 Renting May Be the Best Option
If you haven't spent a lot of time in the city that you are moving to, consider holding off on buying a home until you are familiar with the neighborhood. This allows you to assess each area in person and find which one is best suited for you since neighborhoods differ in not only price but amenities and overall atmosphere as well. To do this:
Rent or Sublet: Rent a storage space to stash the majority of your belongings and sublet an apartment for a few months. This not only allows you to scope out the real estate and areas without being rushed, but it also provides a good opportunity to see if you actually like where you are moving. If you prefer to take all of your stuff with you, then rent an apartment with a short-term lease.
Try a short-term rental: Sublets are often available. However, you can find more flexible rental dates here—so you can find rentals anywhere from a few days to a few months. Plus, the company also provides renter protection if the property doesn't hold up to its claims.
Alternatively, if you have friends or family in the area, see if you can stay with them for a few days to check out the different areas before you make the final decision on your move. Or, you could also rent a hotel room for a few nights.
There are Two Long-Distance Moving Crews
While local moves tend to have one crew doing everything from packing to unpacking your items, long-distance moves often consist of two crews. There will be one crew that deals with everything in your former home and another that takes over at your destination. This is important to note for two main reasons:
You'll Need to Split Your Tip: For most moves, it is a good idea to tip 10%-15% of your bill. However, when it comes to tipping long-distance movers, you will need to calculate your tip and then split it in half between the two different crews. It is easiest to give the tip to each crew's foreman or manager and they can distribute it among their team.
If you are feeling extra generous, be sure to offer your movers water or even a snack as they work. While this shouldn't replace your regular tip, the additional offering is always highly appreciated—especially on hot days!
You're Probably Dealing with Two Companies: It isn't uncommon for moving companies to partner with another set of movers in a location where they don't have a base. If you are curious about who the company you are hiring is affiliated with, ask—you should be comfortable with every part of your move, so don't shy away from asking questions to prospective movers. 
Less Stuff Saves You More
While paring down your possessions is a great idea for any move, it can create some serious savings when you're moving long-distance. As opposed to local movers, which often charge by the hour, most long-distance movers charge by the load size. This means that the less stuff you have to haul, the less costly your move will be. Ways to lessen your belongings include:
Decluttering: Go through your entire home and decide what you truly need and use. If you haven't used an item in the last year or so, you should consider tossing, donating, or selling it. Now may also be a good time to consider passing down some heirlooms to family members.
One area to pay special attention to is your book collection, especially if it is extensive. Consider only holding onto your favorite titles and parting with the rest. If you sell them, you can probably raise enough to buy an e-reader. They even make models now that are waterproof—perfect for lounging on the beach or in the bath! Or, you could also try listening to audiobooks.
Using Storage: If you haven't settled on a permanent new home or are just testing the waters in a new place, you may want to consider putting some of your bigger items like furniture in storage. This can lessen your initial load and it saves you the hassle of hauling everything back if you decide that your new destination isn't a good fit.
A Last Vet Visit is Vital
If you have a fur baby, then you need to make sure they are in good condition to travel and that they have everything they need to cross state lines. For this, you will need to book a vet appointment. At this last appointment, be sure you:
Update Vaccinations: Check to see what vaccinations are needed for your pet for any state you are crossing through, as well as your destination state. Required vaccinations will vary from state to state.
Get Their Health Records: While these can probably be forwarded to your new vet electronically, sometimes a physical copy is required to enter a state. You should also get a Certificate of Health for the same reason.
Have a Final Checkup: Ensure that they are in good health to travel. If your pet is prone to stress, you may want to discuss calming remedies during this appointment as well. .
Update Their Microchip: If you know your new address already, be sure to update your pet's microchip with your new info.
With these tips, your long-distance move can be a huge success and you can be enjoying the nice weather in no time. Whether you decide to move to Florida, California, Texas, or another retirement state is another story. But either way, sunshine and warm weather, here you come!