Ever since the financial crisis of 2008, I've gone from a 2500 square foot home, to a 1450 square foot mobile home, to a 900 square foot apartment, a 10 x 10 room in someone's house, and an ADU with a roommate. Each time, I've had to sell possessions, so I won't clutter up my living space.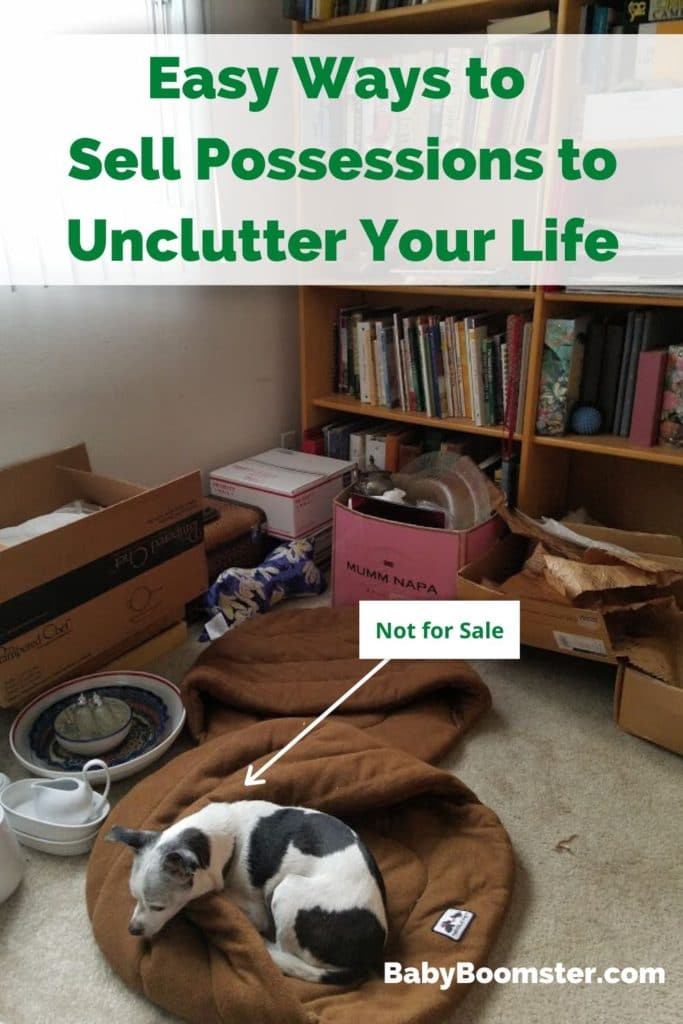 I don't mind that much. They're material objects and because I've moved many times in my lifetime, I'm not really attached to them and am more interested in experiences like travel although that's going to be put on hold for a little while due to the Coronavirus crisis.
From now on, I want to be portable.
In the past, I've sold items at garage sales and on Craig's List, but I can't do a garage sale at my apartment and Craig's List has gotten kind of scammy. Recently, I discovered some very cool smartphone apps that making selling my possessions much easier.
Facebook Marketplace
Most of us are on Facebook and have profiles so using its marketplace is a no-brainer.
Go to Facebook Marketplace >In the menu on the left click "Selling" > and then the button "Sell Something." Click what type of item you're selling (items, rentals, vehicles) > and that will take you to a form where you can fill in what you're listing and its details.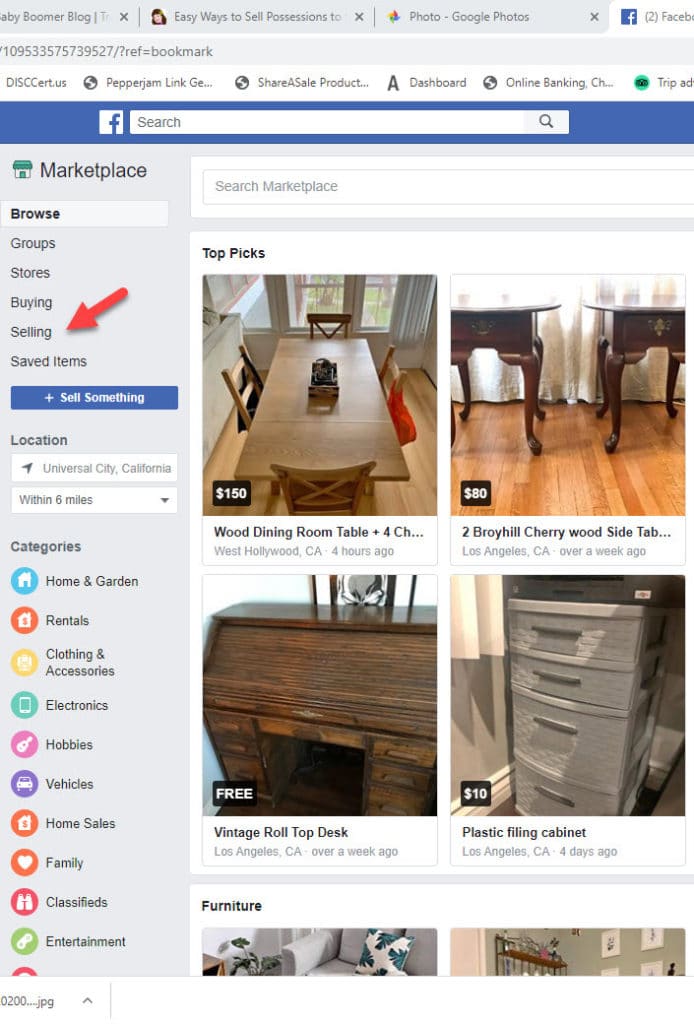 Make sure to take several quality photos of your item. On Facebook, those images will appear as squares.
If someone's interested, they'll message you using Facebook Messenger. You can have them meet you at Starbucks, a secure location like a police station, or come to your home. If you're selling big pieces of furniture like I am, you can't haul them to Starbucks so you may want to invite a friend over if you're alone.
Marketplace is also a great place to find items you're looking for whether it's a teacup or an apartment in your neighborhood.
Facebook will ask you if you want to boost your listing for a fee. So far, I haven't had to but if you're desperate to sell, that's a good way to keep your item visible.
OfferUp
I've been having the best luck with OfferUp. It's a smartphone app that can also be accessed on your computer. It has an easy-to-use messaging system that will alert you on your phone as well as email you when someone responds. Then, if a person makes an arrangement to meet with you, OfferUp will give you suggestions for a meeting place or you can set it to your location by clicking the location Icon.
Some people prefer to meet at a police department just in case your customer turns out to be a scammer he or she would be under surveillance.
To use OfferUp, download it by searching in your smartphone's app store depending on if you have an IOS or Android. Once you open OfferUp, click POST at the bottom of your screen to list your item.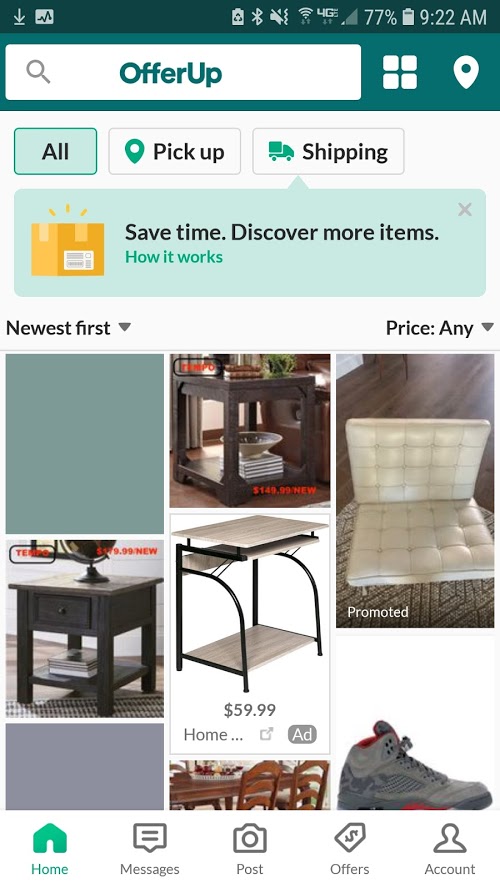 When you upload photos make sure your cover photo is in a vertical orientation rather than horizontal so it will stand out. It's best to add several other images taken in good lighting at various angles so people can get an idea of what your object looks like and its condition.
You can set a firm price or let people give you offers. Like Marketplace, OfferUp has a boost feature for a fee.
Another fun local app I enjoy
I discovered Next Door while looking for selling apps and I was able to sell and give away items using it. it's a great app for staying in touch with locals to find out what's going on in your community. People report lost dogs and cats, ask for recommendations like the best hairdresser in the neighborhood, warn about prowlers they've seen, power outages, and talk about local businesses. It's a clever way to connect with others nearby especially if there's an emergency. You can find it in your smartphone's app store and download it on your phone.
Here's an example of what it looks like.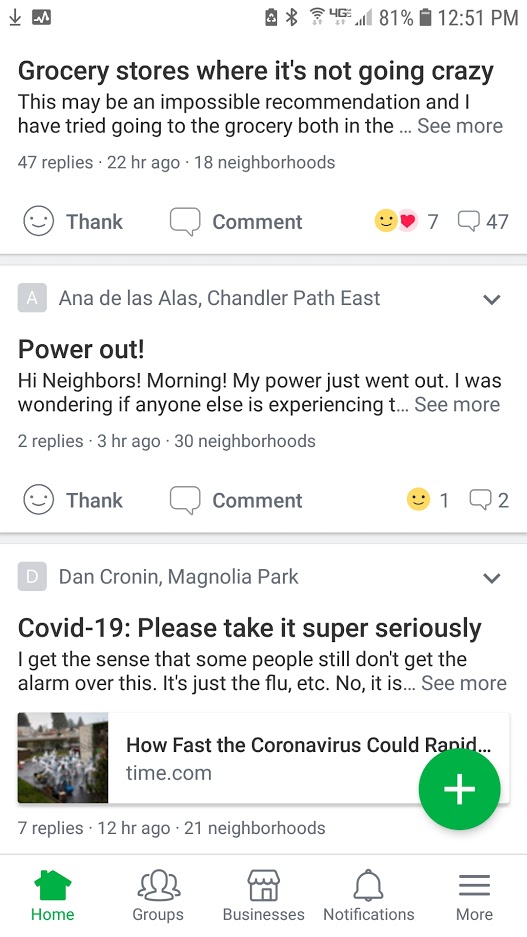 There are other selling apps that I haven't tried yet, but I can only keep track of so much at a time. Do you have a favorite app to sell your possessions? I'd love to know about them.
Please leave a comment below.