Were you or did you ever dream of living the life of a hippie when you were young? In 1968 I was a junior in high school, so I was just a tad too young to revel in the summer of love. But you can still live the hippie commune or Golden Girls lifestyle now that you're older.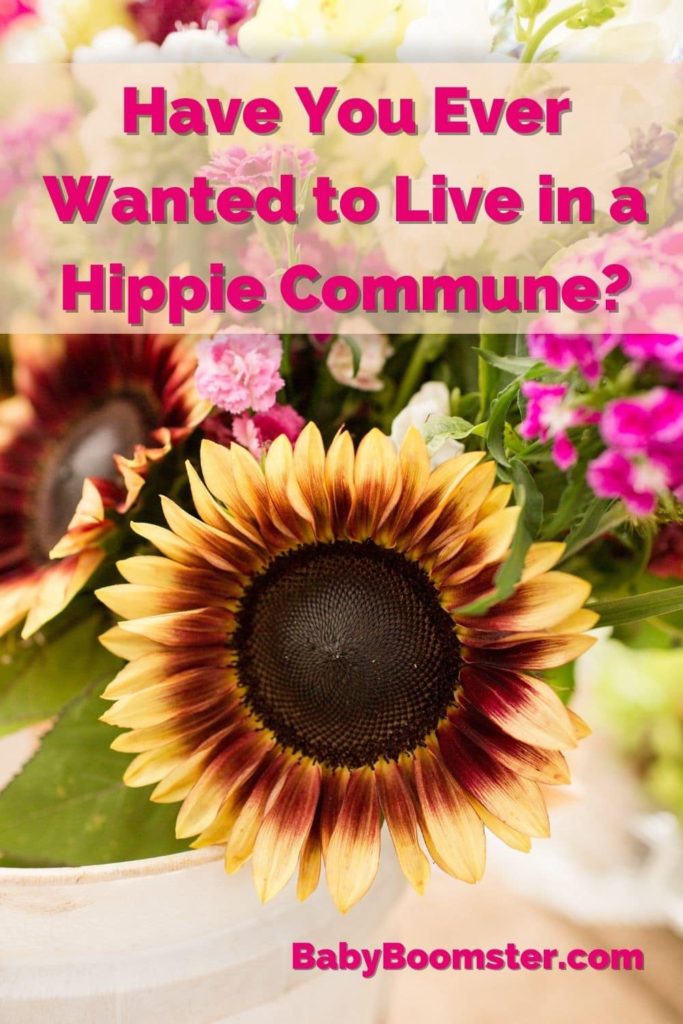 I'm in that situation now. After my boyfriend, who I lived with for 15 years, died, I temporarily rented a room while waiting for a friend from high school to finish building a home next to hers. The idea was to have a compound of sorts where women of the same age could live together side by side.
I finally moved in and now two of us will live in the new house that has 2 bedrooms, and 2 baths, while my friend who owns both houses will live in the old one. She was smart to buy the property and has tenants in two other homes nearby.
It's not exactly a hippie commune but it's close
The three of us living here are now in our sixties. For older women, who are single, living together has its advantages. A huge one is that there will be someone around in case someone takes a spill or has a medical issue.
Unlike a hippie commune where everyone shares meals and everything else, we each buy our own food because we have preferences. But we can still eat together, celebrate special occasions, and chit chat without feeling lonely.
Living like Golden Girls
It's hard to imagine that we're at the stage of life Dorothy, Rose, Blanche, and Sophia were in the TV show but as hard as it is to admit, we are. There's a possibility of having a 4th friend join us at some point as well. Hopefully, we'll be just as hilarious.
Adjusting to living with other single older women
One thing I'm going to have to put up with is that both of my friends smoke pot. That's part of the hippie commune atmosphere, LOL. I don't indulge and never have even in the 70s when everyone I knew did.
At least they don't smoke cigarettes which I abhor.  The skunky smell of pot a couple of times a day is something I can deal with but I see an aromatherapy infuser in my future.
Animal antics
Together we have several animals so it's quite a zoo. They make such a difference in our lives and help keep us relaxed.
I'm planning to stay awhile
The thought of moving again is not something I want to think about so I'm hoping this will be my last time as long as we're all alive.  It's a perfect situation if it goes well. If you're a single older woman, you may want to consider doing something similar. Our hippie commune days may be over, but we can still live like Golden Girls.
Are you single and have you thought about living with other older women? Or, do you feel that might be a possibility if you find yourself alone someday? Please leave a comment below.