One positive thing the COVID pandemic did was make people realize that there is no time like the present. If you're retired or nearing retirement, you might be thinking about "what's next." You may also want to consider giving yourself a life makeover and look at the things you really want in the coming stages of your life.
It's safe to say that the pandemic changed the world and many people's lives. It will go down in history books, and many have had to completely change the way they live as a result of it.
Why not take your life to the next level and cement yourself as a life-long learner? Grow your skills, dive into your interests, and take some chances.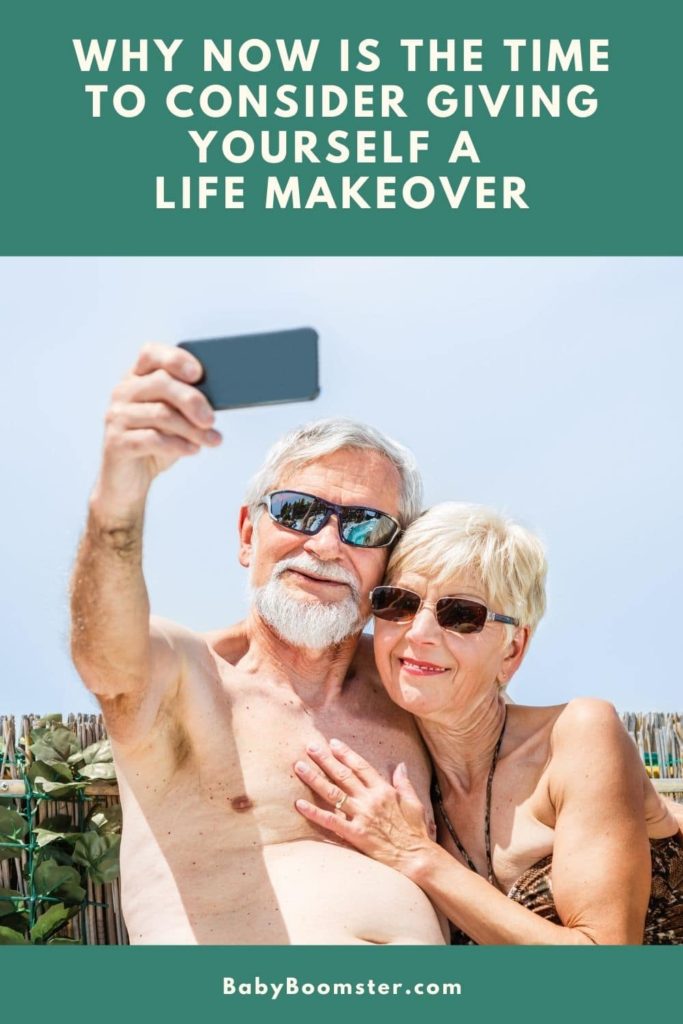 It is never too late to start over or to accomplish something that you've always wanted. Whether you have a dream of raising baby goats on a small farm in the country or sipping coffee and eating pastries at a cafe in Paris, now is the time to make it happen. Let's take a look at a few examples of things you can do now to give your life a makeover and find joy at any age.
Getting That Degree
Only 58% of the Baby Boomer generation has some college experience. Post-secondary education wasn't as prominent then as it is today. But, that doesn't mean you shouldn't ever get the degree you've always wanted.
Even if it isn't about a diploma or a specific degree, graduating from college can be an overwhelming experience (in the best possible way!). If it's something you have always wanted to do, especially with a specific purpose or passion in mind, now is the time to go for it. Today, the most popular degrees include:
General business
Accounting
Nursing
Psychology
Mass media
But, if you've had your heart set on something specific for years, it's okay to fulfill that passion! If finances are an issue, don't let it stop you from pursuing your dream. You can apply for federal or private student loans for assistance at any age with reasonable repayment plans. Plus, there are more options for learning today than ever before. That includes taking courses online, which can sometimes be cheaper.
Starting a New Career Path
In 2018 alone, Americans over the age of 55 made up half of all job gains. The 'Boomer' generation isn't afraid to go back to work, whether out of necessity or passion. Maybe you were a stay-at-home mom most of your life and you're finally ready to tackle the career you've always wanted. Or, maybe you were stuck with a different job for years and never truly felt fulfilled.
Whatever the case, you can pursue a career at any time. That doesn't mean there won't be challenges, especially as a woman entering the workforce. But, by considering your goals, updating your skills, and turning to others for help, there is no reason you can't have a successful career in your field of interest. If you're not sure how to start, the most important thing is to be as focused as possible. Keep the following tips in mind to hone in on starting over:
Determine exactly what you want to do.
Write down the skills you already have.
Consider the skills you need to build upon.
Find support from family and friends.
Give yourself and your life a "rebranding."
You don't need to jump into the workforce right away. If given the opportunity, it's okay to dip your toe in the waters and test a few different options until you find something that truly gives you the fulfillment you've always wanted.
Seeing the World From a New Perspective
Though travel restrictions have been put in place all over the globe in light of the COVID-19 pandemic, things are slowly starting to re-open with additional safety precautions. Whether you've always had a travel bug or you've never had a chance to see the world, traveling after 50 can help you to do so from a new perspective.
Your children are grown, you're likely more financially stable, and travel is more accessible now than it was in the past. Whether you want to go to a popular tourist location or off the beaten path, don't let fear or uncertainty hold you back.
You can stay safe while traveling by remaining in contact with your doctor. The rise of telehealth has become increasingly important throughout this pandemic, and it's likely here to stay. Telehealth allows you to stay connected with your doctor, especially if you're traveling or you have to 'quarantine' while in a different country.
From wearable technology that monitors your vitals to apps on your phone that remind you to take certain medications, telehealth and other healthcare technologies have made it easier than ever to feel safe while you travel.
These are just a smattering of ideas meant to inspire you to give your life a makeover now. It's never too late, and you don't have to wait for something "major" to happen. Again, if this pandemic taught us anything, it's that tomorrow isn't promised. Make the changes now that you've always wanted to, and find your fulfillment in those changes.
What are you doing to give your life a makeover? Please leave a comment below.