Due to the Coronavirus pandemic, many people found themselves under a "stay at home" order. In the United States, over 200 million people had to remain under some type of lockdown for weeks. For others, being stuck at home didn't feel like such a big change, especially if you had health conditions or other underlying factors that made it difficult for you to get out anyway.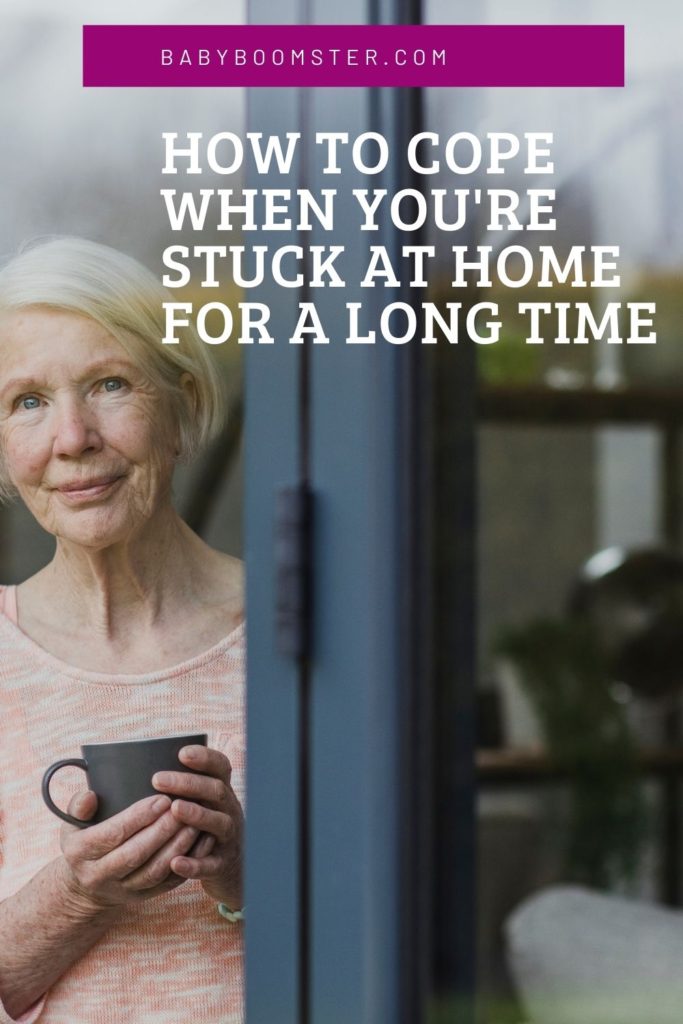 Being Stuck at Home Affects You Mentally
Feeling as though you're stuck at home for any reason can be dangerous. Social isolation and loneliness can lead to serious health problems including obesity, heart disease, and even mental health conditions like depression and anxiety.
So, what can you do to take charge of your mental health and make time for emotional self-care when you're confined at home? How can you maintain your mental well-being and make it a priority? Let's take a look at some practical ideas that can help you to find some freedom and feel less "stuck."
Changing Your Surroundings
The environment you surround yourself in can have a big impact on your mental health. If you've been stuck at home for a long time, having everything in the same place all the time can make you feel sluggish or even depressed. Thankfully, you can make a big difference just by switching things up a bit.
You can improve your home environment with a few simple changes:
Moving around or purchasing new furniture
Customizing your decor to fit your personality
Keeping things clean and organized
It can also help to understand the psychology of colors. Colors can bring out different moods and emotions. Some might make you feel energized and maybe even anxious, like the color red. Others can help you to feel calm and serene, like the color blue. If you're at home with extra time on your hands, it could be the perfect opportunity to paint a few rooms and give your home an affordable interior makeover.
Planning Future Trips
Just because you're stuck inside for a period of time doesn't mean you can't plan for travel in the future! Even if it's your health or another underlying reason keeping you at home, there are ways to travel with multiple conditions.
One of the easiest, low-stress ways to travel is by taking an RV road trip. By doing so, you don't have to worry about big crowds at airports or flight plans. Taking an old-fashioned road trip can also help to rejuvenate you, especially when it feels like the world is going crazy and the news never seems positive.
A road trip can give you the opportunity to unplug for a while. While you might think you need your phone to stay connected with others, why not see them in person, instead? Plan a trip to visit family members or tour the country. Leave your phone, iPad, and other smart devices off as much as possible throughout your journey, and take advantage of everything the natural world has to offer.
Sometimes, especially after international disasters, there is nothing better for your mental health than recognizing the beauty of the world around you. Unplugging and going "off the grid" for a while can also give you the opportunity to meditate and practice mindfulness. You can do it from anywhere, and it's a great way to combat stress.
Learn meditation and other self-care techniques from Deepak Chopra here.
Exploring the World — From Your Own Backyard!
Being stuck at home doesn't mean you have to stay in your house at all times. In fact, getting outside for just 30 minutes each day can actually improve your mental health. You can simply enjoy the peace and beauty of your own backyard or explore your own neighborhood and community in ways you haven't done before.
Taking a walk outside each day is a great way to break up the monotony of being inside, and there are many other benefits:
It's a great form of exercise that's easy on your joints
It can improve circulation
It reduces stress and anxiety
It lowers blood sugar
If you're still practicing social distancing and can't walk with a friend or family member, turn your daily walks into a bit of a game by searching for things like lawn gnomes in your neighbors' yards. In the midst of the Coronavirus pandemic, communities across the country have started "bear hunts," where families put stuffed teddy bears in their windows for people to find while they're out and about.
When you feel forced to stay inside, it's easy to also feel overwhelmed and anxious. Thankfully, there are things you can do to combat those feelings and make the most of your time being stuck at home. Let yourself get creative, don't spend every second indoors, and keep a brighter future in mind knowing that you won't be sitting at home forever.