I attended a #figology fest and my contribution to the potluck was this simple Fig Salad with Mozzarella with Raspberry Dressing. It was so much fun to see what everyone came up with fig-wise.
Enjoy this Recipe!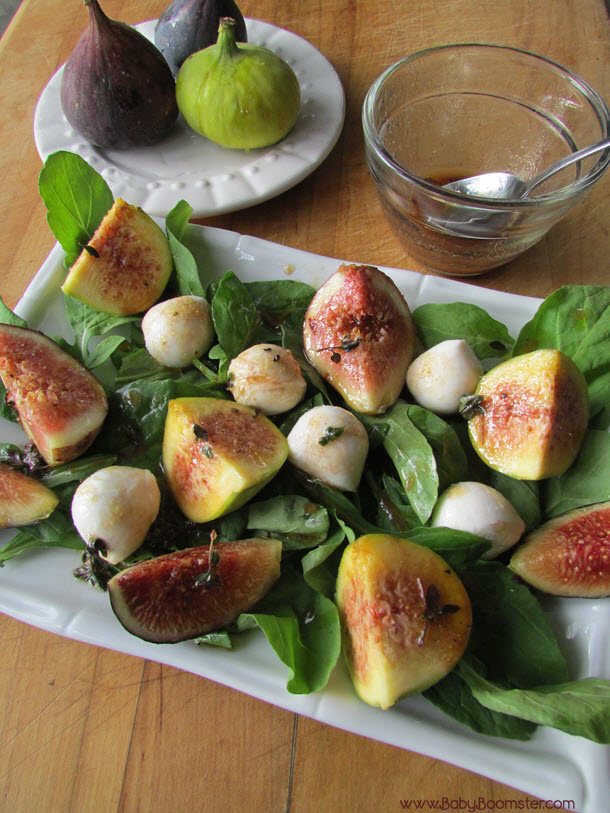 Fig Salad and Mozzarella with Raspberry Dressing
Have a lovely plate of fresh figs with mozzarella for a light and tasty salad.
Ingredients
Fresh Arugula Leaves

per salad plate

Fresh Figs stems snipped and quartered 1-2 per plate

Fresh mini mozzarella balls

6-8 per plate
Dressing
3

Tbsp

extra virgin olive oil

1

Tbsp

Raspberry vinegar

1

tsp

honey

1

tsp

Dijon Mustard

1

tsp

of snipped fresh thyme or 1/2 tsp of dried thyme
Instructions
Arrange arugula leaves on salad plates

Place quartered figs and mozzarella balls on top of the leaves
Dressing
Blend all ingredients with a fork

Drizzle over salad plates
The Fig Board rep, Karla J. Stockli, was on hand to tell us all about figs. Some of the fig recipes attendees came up with included Boozy Fig milkshake, Stuffed Figs a La Blue, Fig Olive Focaccia, Pacific Rockfish Fish Tacos with Fig Fennel Salsa, Fresh Fig and Lemon Tart, Fig and Zinfandel Sorbet, and my Fig Salad recipe. There is so much you can do with sweet and beautiful figs.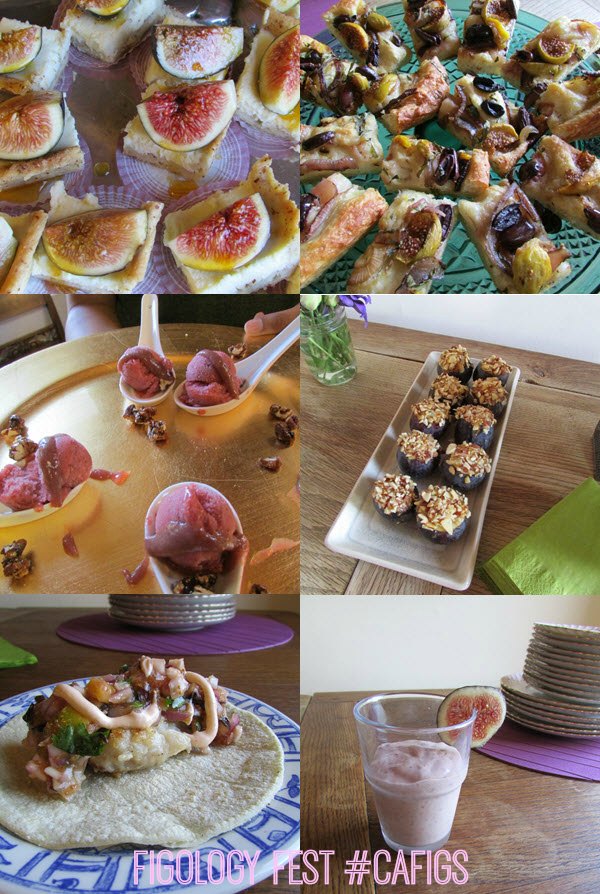 I figged out on figs!
When I mentioned I went to the #figology event a friend commented, "Did you bring a date?"
Love those punsters!
Eating Figs is Good for Your Fig-ure!
If you're lucky to find fresh figs, you're doing yourself a favor by eating them. Their health benefits are impressive. For one thing, figs are jammed packed with fiber. If you eat 3 figs, that's about 5 grams.
The fiber in figs helps you avoid constipation, which is a major cause of hemorrhoids.
Figs are naturally sweet, so you don't want to down too many at one sitting. A few figs a day are perfect to help you stay in tip-top shape.
Figs help clear out bad cholesterol and prevents some types of abdominal colon cancers. They're also calcium-rich and help reduce bone loss.
Figs also protect against diabetes, hypertension, bronchitis, sexual dysfunction, osteoporosis, urinary calcium loss, macular degeneration, throat pain, and respiratory disease.
Dried figs contain Omega 3 and Omega 6 fatty acids which will reduce the risk of coronary heart disease.
Did You Know?
If you're experiencing respiratory distress or asthma a nice cup of Fig Leaf Tea will help.
In India, figs are used as a calming salve for venereal disease. Hopefully, you don't have anything like that! LOL.
If your man isn't "performing" as well as he could, soak 3 figs in milk overnight and have him eat it. The vitamins and minerals in figs may give him the boost he needs if you know what I mean.
The beautiful figs in these pictures were grown in Fresno, California. Figs originated in Asia Minor, Syria, Mesopotamia, Persia, Iran, Armenia, and Afghanistan. The development of figs eventually moved into the Mediterranean regions of Greece, Spain, Portugal, Morocco, and Italy.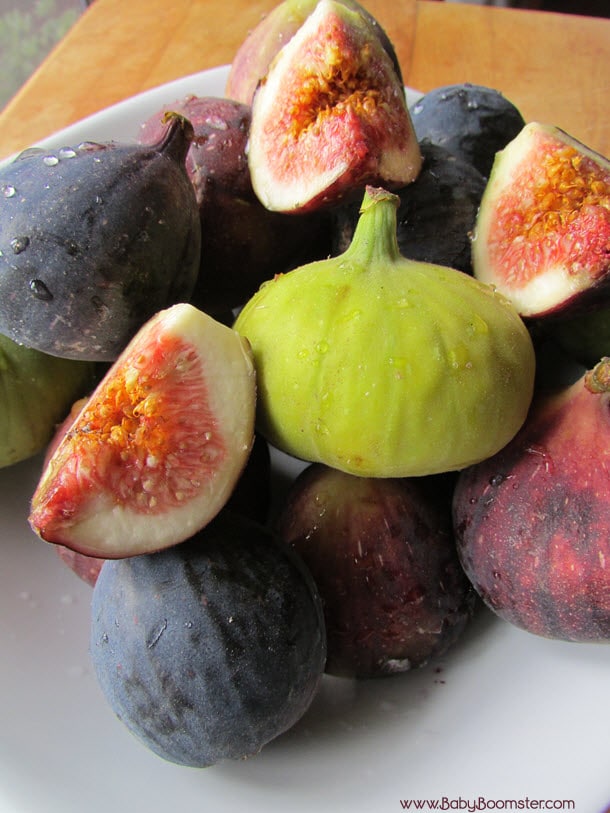 What's your favorite way to eat figs? Please leave a comment.