If you celebrate Hanukkah, you have probably spent some time frying up latkes using cooking oil. Or maybe you like fried chicken or just a little drizzle of oil on your salad. Chef Gerard Viverito offers tips to a dozen oils – some you will love and others you should avoid.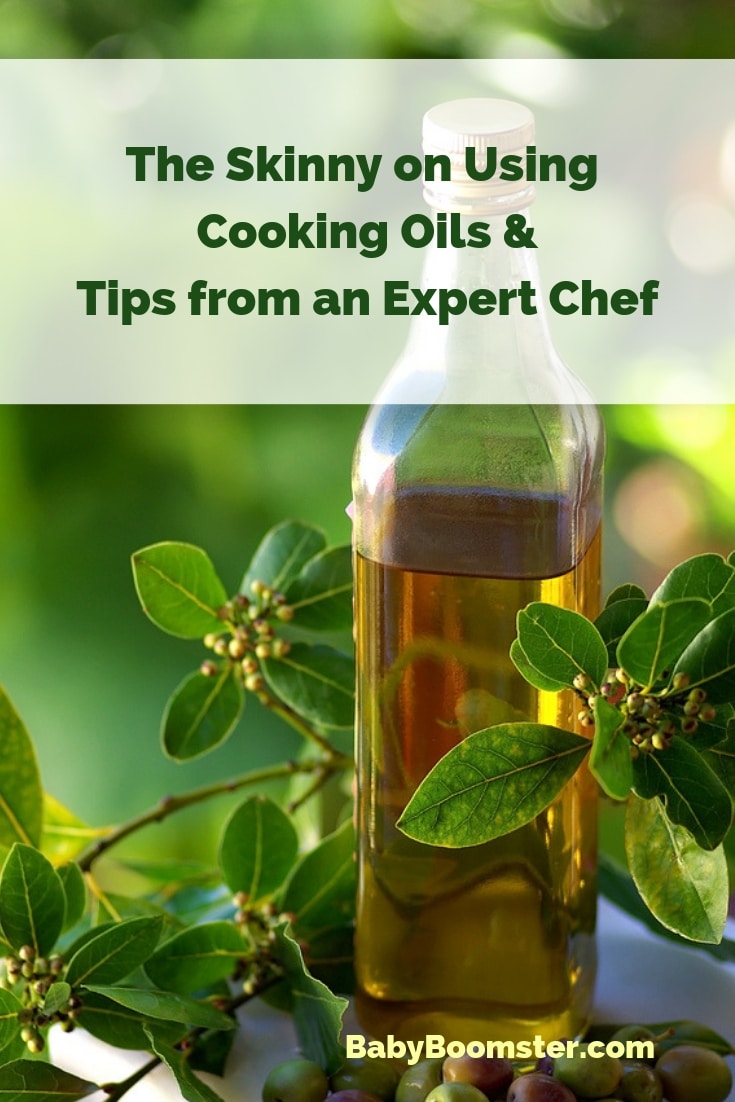 Cooking oils and smoke points
Heating cooking oils can be tricky because not all oils are heat resistant. That's why all-purpose cooking oils like Crisco were so popular back in the 80s. When a cooking oil gets too hot, it will not only set off your smoke alarm but will wreak havoc on the oil itself by changing its molecular structure. This causes it to lose its nutritional value, taste burned or bitter, and may even form trans fat.
Every type of oil has its own particular smoke point. Olive and walnut oils have very low smoke points and are best used to drizzle over vegetables or in a salad dressing. If you do cook with olive oil, don't use extra virgin because its smoke point is lower than regular olive oil and only use low heat. The best oil for high heat is Malaysian palm oil. It not only has the highest smoke point of all cooking oils but doesn't have a strong taste that can ruin your meal. It's versatile and you can use it in all sorts of recipes including desserts.
The healthiest oils to consume
Healthy fat is good for your health because it helps your body absorb fat-soluble nutrients like Vitamin E and K. It also makes your food taste better. Fat-free foods often need salt or sugar added to improve the taste.
Olive oil – This oil is the standard of the Mediterranean diet. It's heart-healthy and delicious as a drizzle on salads, vegetables, homemade bread, or pasta. It degrades at 400 degrees so only use it to cook on low heat.
Butter – Yes, this isn't a typo. Butter is good for you and tastes amazing! You don't need to avoid it as long as you use it in moderation. In other words, your Fettucine Alfredo doesn't need 6 sticks of butter mixed in. Don't heat it over 350 degrees or it will burn and taste bitter.
Malaysian palm oil – This oil is non-GMO and cholesterol neutral. It not only has a high resistance to heat but makes ideal all-purpose cooking oil. However, be mindful where you purchase it as not all palm oil is created equally. Use a sustainable brand. Beginning in 2019, Malaysia will be instituting a sustainable palm oil certification program. You can heat Malaysian palm oil up to 450 degrees.
Coconut oil – This oil is filled with medium-chain fatty acids which can also be found in grass-fed butter and palm oil. It can be used as body fuel and will also help you manage your weight. It's great for baking because it's naturally sweet and you can definitely taste the coconut flavor. Heat it up to 350 degrees.
Oils you can use on occasion
Avocado oil – Similar to olive and palm oil, this oil is extracted from the flesh of the fruit. It works well when you are using a broiler because it will tolerate heat up to 500 degrees.
Macadamia nut oil – This oil contains omega-6 which helps prevent inflammation. Like coconut oil, you can also use it on your skin. It has a sweet, buttery taste and is yummy on salads.
Flaxseed oil – Although flaxseed oil is nutritious, especially for menopausal women, and contains heart-healthy omega-3, it doesn't appeal to everyone as far as taste is concerned. Don't heat it over 225 degrees because it breaks down fast. A perfect use for this oil is to sneak it into a smoothie or combine it with another oil in a salad dressing.
Sunflower oil – Even though it contains the richest source of skin, brain, and heart-healthy tocotrienols, it may cause inflammation when you consume it. Instead, use it to rub into your cuticles or to moisturize your hair.
Cooking oils to avoid
Many cooking oils you find in the grocery store contain GMOs, which are genetically modified foods. It's best to avoid using soybean oil, canola oil, corn oil, and cottonseed oil.
Using oils to their best advantage
The best cooking oils may cost a little more, but the key is to use them in moderation. They will make your food taste better and are excellent sources of nutrients for your hair, skin, heart, and overall health.
Another consideration is to think about how long a cooking oil has been sitting on your shelf. Don't use it if it gets rancid. Buy your oils in small quantities instead of that huge tub you can get from Costco and enjoy them in good health.
What cooking oils do you use? Please leave a comment below.