It's been a wacky year for sure and most of us can't wait for it to end. Not that it means anything will change drastically in the New Year but it feels good to think we can flush all the craziness down the toilet and start anew. 'Tis the season to be jolly so the Best of Boomer Bloggers are making the best of it.
Even though we're limited in what we can do this year we can still decorate our homes for Christmas, Hanukkah, Kwanza, or Winter Solstice, have Zoom parties, and raise a glass or hot toddy to better days ahead. We can share favorite holiday recipes and send cards (remember those?) And, of course, we can shop until we drop for presents to make each other smile. Although for many of us, thrift stores have become much more attractive this year.
But even more importantly, 'tis the season to help those in need by donating old coats and blankets to the homeless, contributing to a food bank, supporting abused women and children, or adopting an abandoned pet.
No matter how you will be celebrating the holiday season this year, have fun, stay safe, and strive to do good in the world the best you can.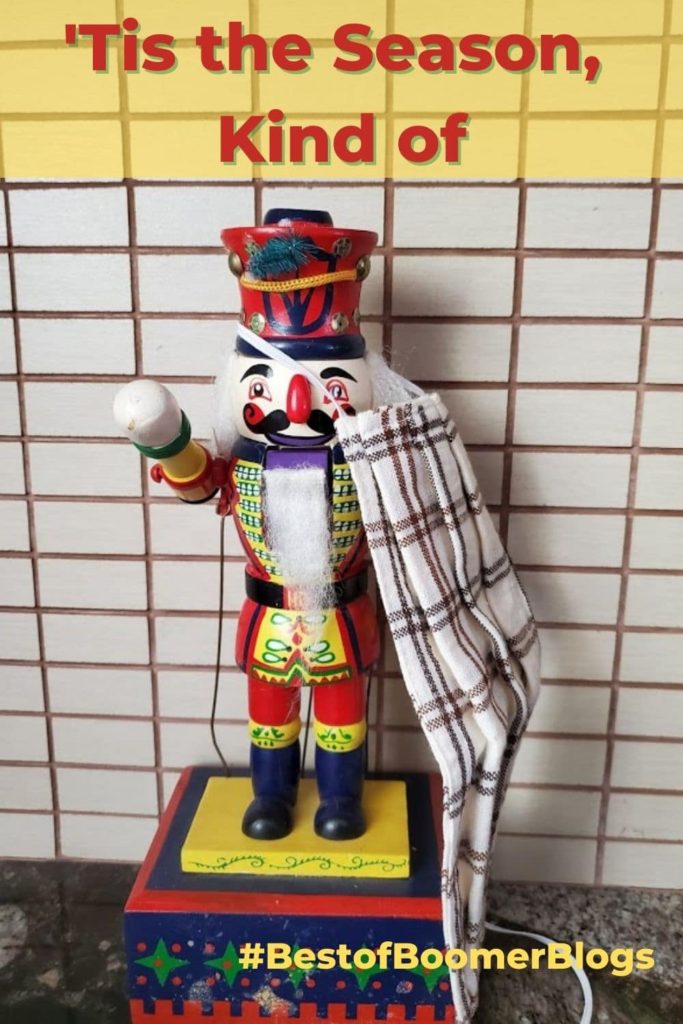 The Zoom Life
Everyday life has changed for almost everybody since March 2020, and the onset of the pandemic. No one (except maybe Dr. Fauci) thought our cloistered life would extend through the entire year and beyond. Meryl Baer of Beach Boomer Bulletin dubs her current lifestyle A Zoom Life of Lazy Luxury. Not luxury in terms of wealth or expensive stuff, but an indulgence nevertheless, as she explains in this week's post.
A lesson in giving
Watch out for unreputable and fake charities when you make your end-of-year donations, advises Rita R. Robison, consumer, and personal finance journalist. Do research and find out the split between fundraising and programs. Be wary of emotional appeals and high-pressure sales. And, don't give cash.
Healing vibes
If Carol Cassara had a buck for every person on her social media alone and trying to heal from –you name it–covid, heart surgery, cancer, chronic pain–she says she'd be rich. Over at A Healing Spirit, she provides a way to support their healing during this pandemic, when just sitting together for a cup of tea is risky.
Have things really changed?
"The toilet paper is just the same," says Tom at Sightings Over Sixty. "And so are the paper towels." What the heck is he talking about? Find out in his post Plus ca Change, especially if you're worried about how fast things seem to change if you think it's increasingly hard to keep up with events. In fact, he wonders if our grandparents experienced more change in their lifetimes than we have in ours.
Using lockdown time to improve
2020 has been the year of years. It knocked us all for a loop whether through lost jobs, working from home, being sick, or even trying to homeschool kids while also working from home. That's why Jennifer, of Unfold and Begin, and her husband, decided all this extra time at home was a good opportunity to learn new things.
Being grateful for family
Thank God for sons. Laurie Stone of Musings, Rants & Scribble's oldest, Patrick, offered to do something so wonderful this Christmas, so stupendous and magical, she's pinching herself. Okay, the real reason he's doing it is because she's incompetent. But she's all right with that. In fact, she couldn't be happier.
'Tis the season to stay home and stay safe
I do a write-up on holiday events going on in my town each year and usually, there are a ton of celebrations in Los Angeles. This year's events are few and far between with most of them being the drive-by variety. LA is back on strict travel and city-wide lockdowns just in time for the holidays. My heart goes out to small business owners who are hurting everywhere.
I did manage to go out one evening to dinner in Pasadena. They bucked LA County guidelines and kept outside dining open for a few weeks to help local businesses, but are shutting down again starting today. They were pretty good about observing protocols, though.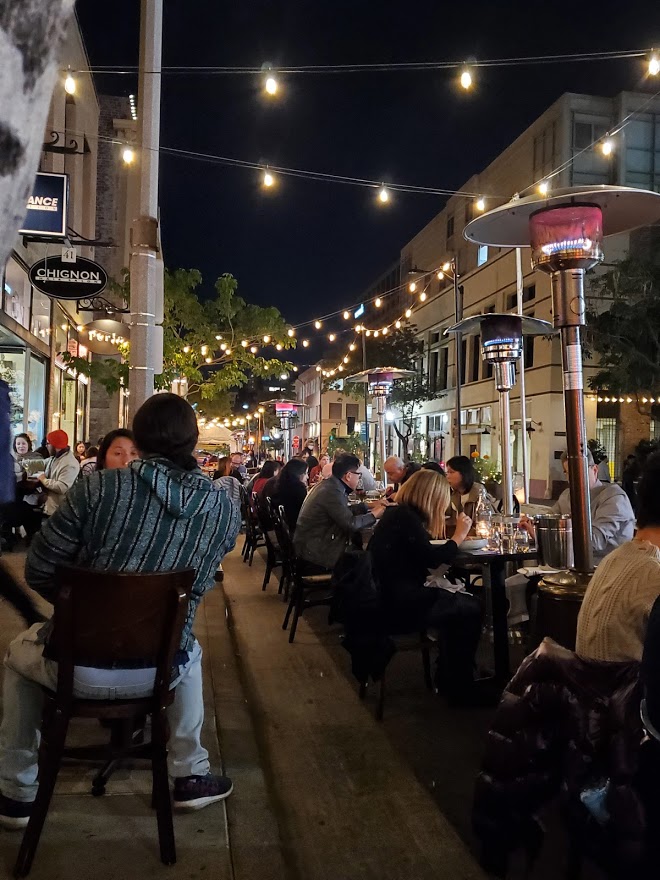 Please support small businesses and restaurants rather than big corporations in your community when you can so they won't be forced to close permanently.