Our Baby Boomer bloggers are deep into thinking about the holidays with only 2 weeks left until Christmas. They are discussing shopping ideas, food, and spending money. But the ever-present COVID situation is still in the background causing us to tweak how we celebrate.
So, let's first address the elephant in the room or the elf on the shelf
Tom from Sightings Over Sixty talks about a couple of experiences he's had recently with the vaccinated and the unvaccinated — and the problems they cause. See what he's talking about and weigh in at Rule by the Irresponsible.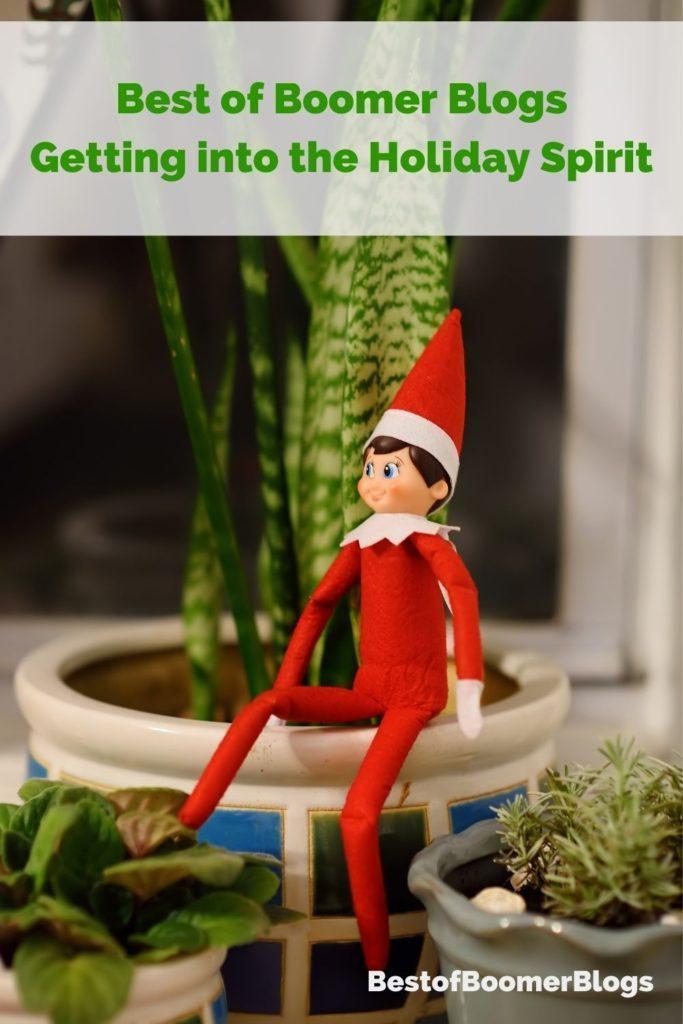 There is also the issue of unsavory practices for money institutions and how it has made it harder for people to enjoy the holidays
The Consumer Financial Protection Bureau found that irresponsible or mismanaged firms harmed Americans during the covid-19 pandemic in the financial institutions it examined in the first half of 2021. Rita R. Robison, consumer and personal finance journalist, suggests asking about fees before you sign up for services from a big bank. Consider a credit union instead.
But still, this time of year is meant to be joyous!
Christmas is her favorite time of year and the holiday spirit is in full swing for Diane Tolley. 
Perhaps she's making up for lost opportunities to celebrate last year due to the pandemic.
Whatever the reason, she is excited to begin.
And while we tend to stay in from the cold why not read a good book?
Carol Cassara's got a variety of book suggestions over on her blog…funny, serious, moving–there's a book for just about everyone. AND you've still got time to shop for them. See her post, Why Not Gift Books for Christmas?
Sometimes giving gifts to everyone is overwhelming and we try to make adjustments.
Have you ever made a surprising discovery about your family? Laurie Stone did recently. It turns out her husband, sons, brother, and father were all in on it. She never connected the dots until this year when her mother and she suggested the "smallest" change to their family's gift exchange method. It was then the astonishing truth came out…
Getting the kids involved
It's the Christmas season and Jennifer, of Unfold and Begin, reshares a post geared towards children and grandchildren.  In Holiday Vision Board Activities for Kids, learn how to help kids not only share what they want for Christmas but also teach them to share their gratitude.
During the holidays we eat things we shouldn't but what about the rest of the year?
Home cooking most of the time can become too much sameness and not enough variety. An alternative without patronizing restaurants – which can be a hazardous undertaking during a pandemic – is signing up for home delivery of pre-packaged, ready-to-cook meals, which is what Meryl Baer of Beach Boomer Bulletin did. Read about her experience in Home Cooked Meals, Sort of.
Give a different sort of gift
I always do a holiday gift guide for the holidays on my blog but also wrote about the option to gift the gift of an experience to someone you love. They are my favorite type of gift, how about you?
How do you get into the holiday spirit these days? Please leave a comment below.