Andalusia in Spain is located in the south of the Iberian peninsula, east of Portugal and the Atlantic Ocean; and north of the Mediterranean Sea and the Strait of Gibraltar, which separates Spain from Morocco, and the Atlantic Ocean. While I was there, I loved sipping on their wonderful Gazpacho so it inspired me to create the recipe below.
Enjoy this recipe for Andalusian Gaspacho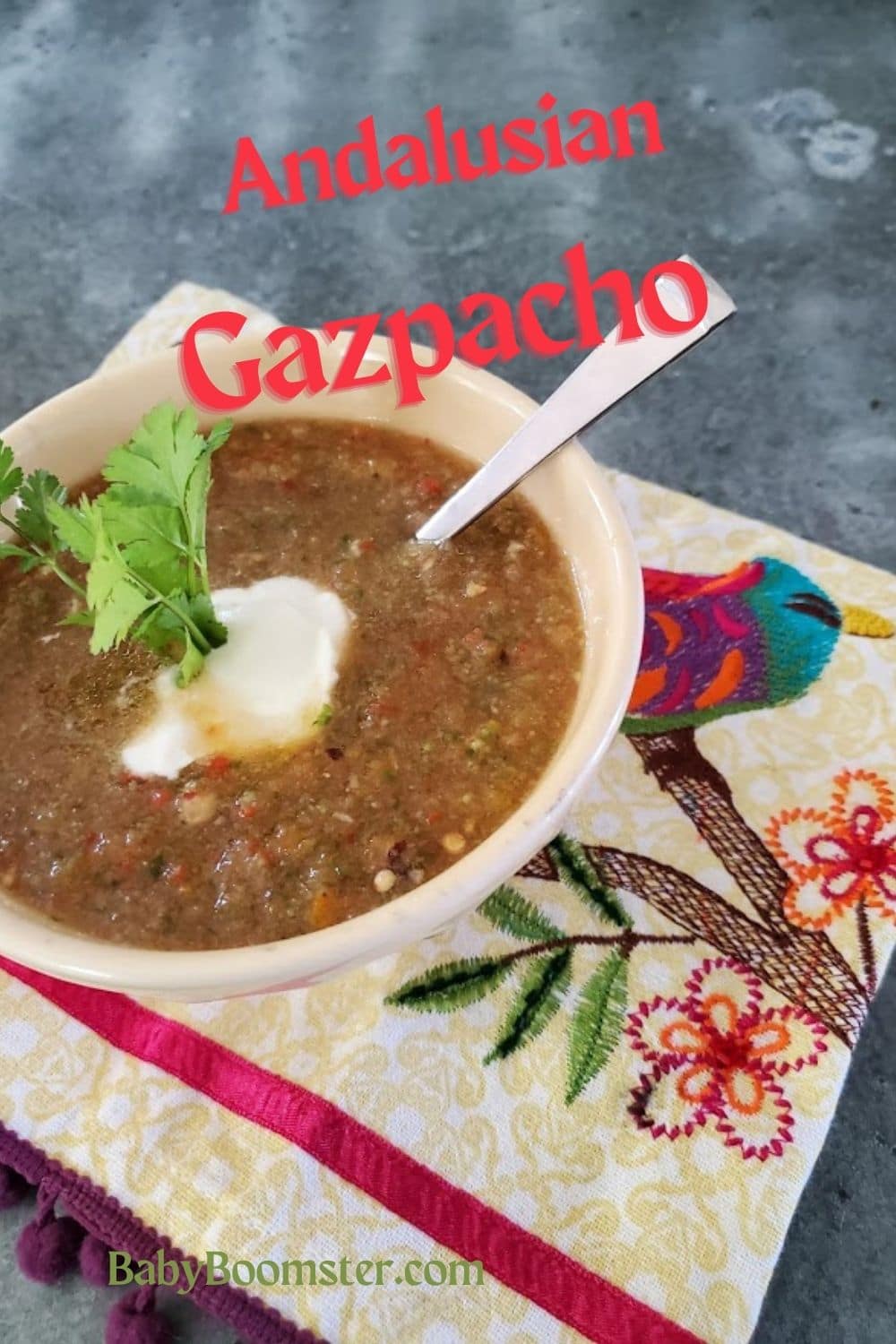 Andalusian Gazpacho
Refreshing and nutritious gazpacho makes you feel like you're sitting on the beach on the Costa Del Sol.
Ingredients
4

large ripe tomatoes

blanched and peeled Chunked

1

green bell pepper

seeded and cut into chunks

1/2

large cucumber or 4 small cucumbers coarsely chopped

1/2

onion coarsely chopped

4

cloves

garlic

4

tbsp

extra virgin olive oil

salt to taste

1/4

tsp

ground cumin

Tabasco

a couple drops to taste

5

tbsp

lemon juice

16

oz

of pure water
Garnish (be creative)
Popular toppings include: chopped tomatoes

chopped onions, chopped peppers, chopped cucumber, croutons, or hard-cooked eggs, Also sometimes used are: chopped mint, chopped olives, pimento, diced apples, pears, melon or grapes, dill, oregano, parsley, basil, chili powder, cilantro, sour cream, yogurt,
Instructions
To peel, the tomatoes drop them into boiling water for about 1 minute. Take them out and let them cool. The skin should peel right off. Then chop into chunks

Put the tomato into a food processor with the bell pepper, cucumber, onions, garlic, olive oil, and water, and blend.

If you want your soup smooth, you can strain the mixture into a large bowl or soup tureen. If you want to enjoy more of the fiber, don't strain it.

Add salt to taste, cumin and lemon juice, Tabasco to taste, water and stir. Add more water if you want a thinner soup and then correct the seasoning to your taste.

Chill for at least 1 hour.

Top with your favorite garnishes
About gazpacho
The origins of Gazpacho go back to Roman times. However, the recipe evolved as it is today after Columbus discovered America and brought back tomatoes and cucumbers from the New World. There are many variations of it.
You may also like my Crab Gazpacho recipe
Gazpacho is made by blending vegetables in a tomato base. If you can, use organic vine-ripened tomatoes, cucumbers, and peppers for the best flavor and nutritional value. Experiment by adding your favorite herbs and other garden vegetables.
Tomato-based gazpacho is the most power-packed soup as far as nutrition is concerned and is often referred to as liquid salad.
To be truly authentic, you can mash up the ingredients in a mortar, but using a processor is perfectly acceptable and much easier.
The wonders of Andalusia
Andalusia is a romantic and magical place to visit and is known for gypsies, flamenco dancers, Moorish palaces like the Alhambra in Granada pictured below, and beautiful scenery. It's divided into 8 provinces that include Almería, Cádiz, Córdoba, Granada, Huelva, Jaén, Málaga and Seville.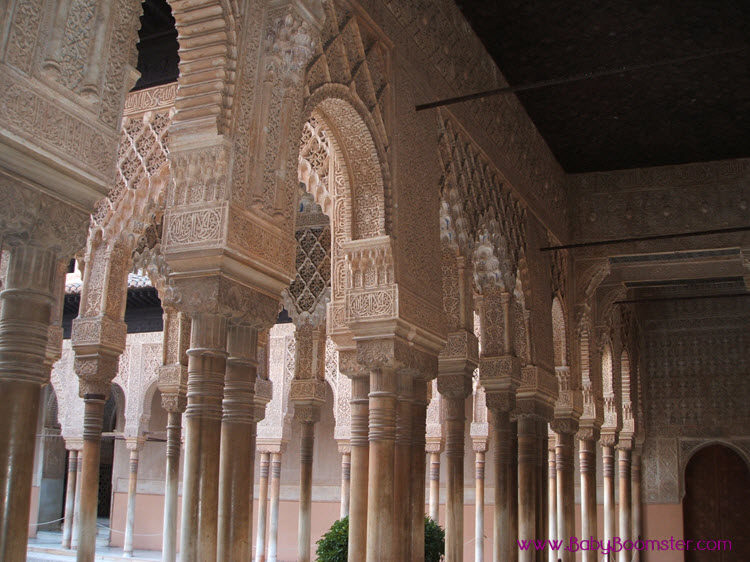 Gazpacho originates from the southern part of Andalusia but is widely enjoyed throughout Spain and Portugal. It's perfect for a warm summer day sitting on the Costa Del Sol, or in your own backyard.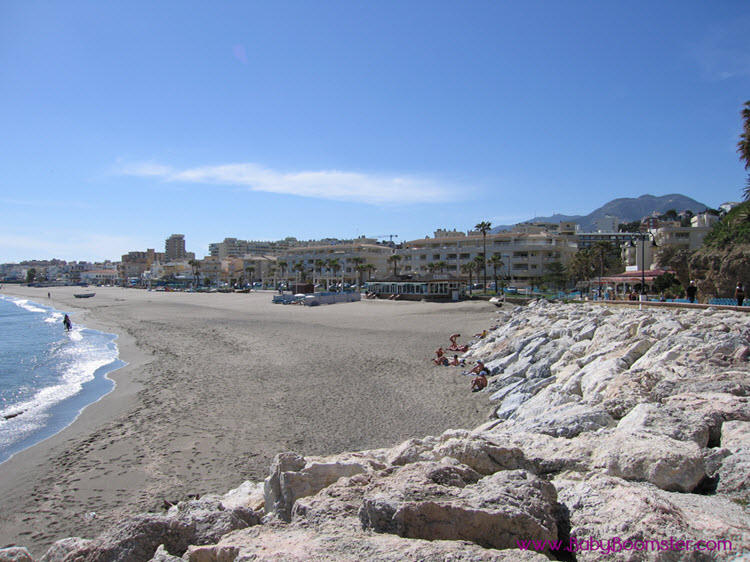 Are you a fan of cold soups? What's your favorite? Please leave a comment below.