It's hard to believe that as of this writing Baby Boomers are between 58 and 78 years old. I don't feel that old, do you? Last night I went down to the Sunset Strip to meet some Revel friends and it brought back memories of what it was like during the 70s.
Should what happened in the 70s, stay there?
I wouldn't say I was especially wild during that time, but in 1975 I moved back to Los Angeles from Orange County to pursue a career as an actress. Theatre people and actors have never been known as prudes and we certainly weren't back then. I was living with roommates in Mount Washington and worked as a waitress in Chinatown while I studied at the Lee Strasberg Theatre Institute on Hollywood Blvd.
We liked to go down to the Sunset Strip occasionally to hang out. One night we went to the Rainbow Bar and Grill and managed to get admitted to "Over the Rainbow" which is an exclusive private club upstairs.  The Rainbow opened in 1972 so it was still new.  It was THE place to be seen if you were into rock and roll. All the major bands, including the Stones, hung out there.
The rule was, if you were cute, you got in and we were adorable enough. Our table was next to a couple of swarthy-looking guys, and I ordered a glass of chardonnay. Before I knew it, I was tripping all over the room. One of them must have dropped a roofie into my glass when I went to the ladies room.
Somehow, we ended up at the Whisky a Go Go, where someone gave us a joint with Angel dust. I have no idea how we got home that night. My roommate could drive no matter how high she was. We now live next door to each other 50 years later.
Just so you know I've always hated smoking pot because it makes me paranoid. I don't know why I took a puff but I'm sure it must have been because I was roofied.
Los Angeles 50 years ago was crazy fun
If you weren't rocking out on the Sunset Strip you were probably skinny dipping in Laurel Canyon where many musicians lived and jammed. Hollywood parties in those days were insane. I went to one or two. Think Bob Evans in Paramount Plus's The Offer. You could end up with a Vice President from MGM and not remember what he looked like the next day. That really happened. LOL
The Sunset Strip now
It had been 50 years since I was last at the Rainbow and the place still looks the same except that it's not as wild as it was in the 70s.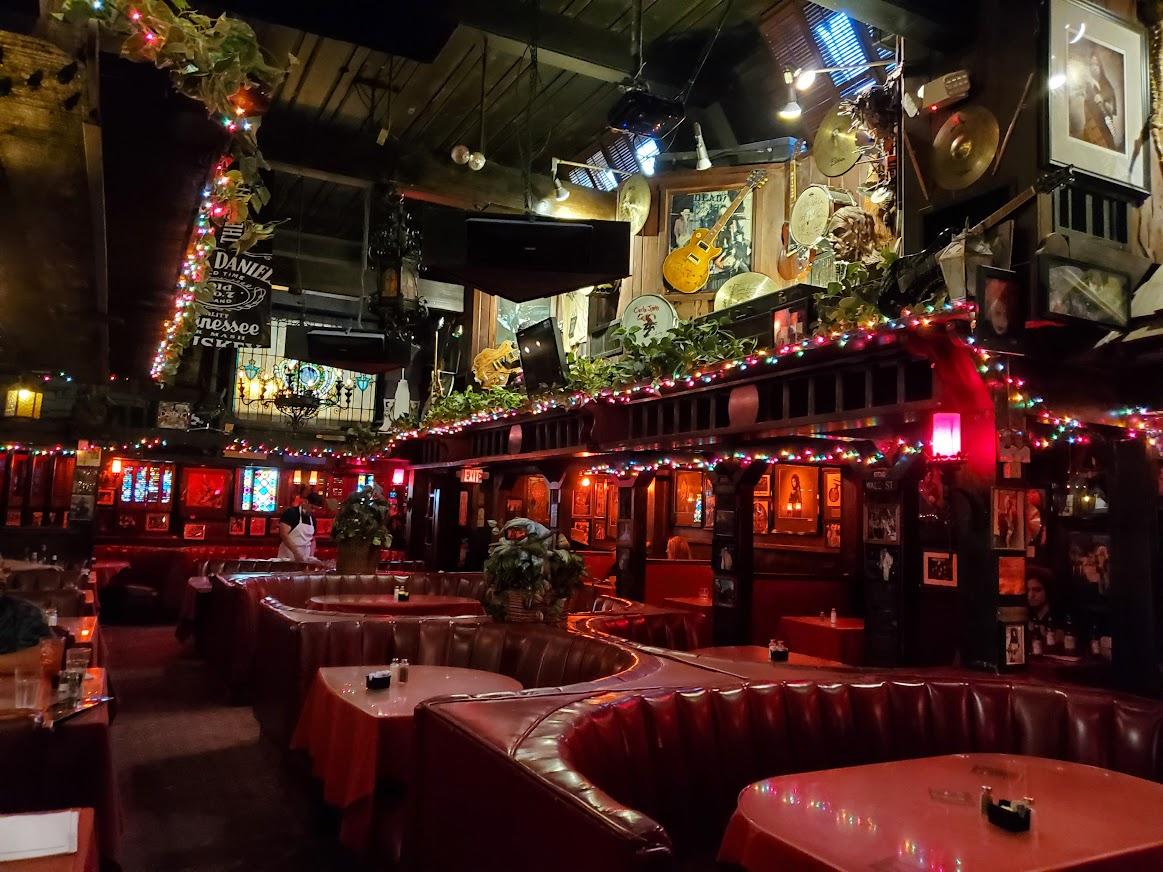 Maybe it is later at night, but we got there early to attend a concert at the Whisky that started at 8 pm. As we sat at an outdoor table, I mused to myself that they should have a senior early bird special in honor of all the Baby Boomers who helped make it famous back in the day. No such luck.
One of the waitresses was surly and cussed when I asked her if my group had arrived. That hasn't changed. But we lucked out and one of the managers served us. He was fun and took a photo of us.
The Whisky a Go Go
A woman in our group was friends with the drummer of the 1980s all-female AC/DC tribute band "Whole Lotta Rosies," who was playing that night, so we got into the Whisky for free. I wasn't sure what we were in for and didn't bring my earplugs, but we were pleasantly surprised. The band was founded in 2000 and was amazing!  They weren't spring chickens either but had more energy than some 20-year-olds I know.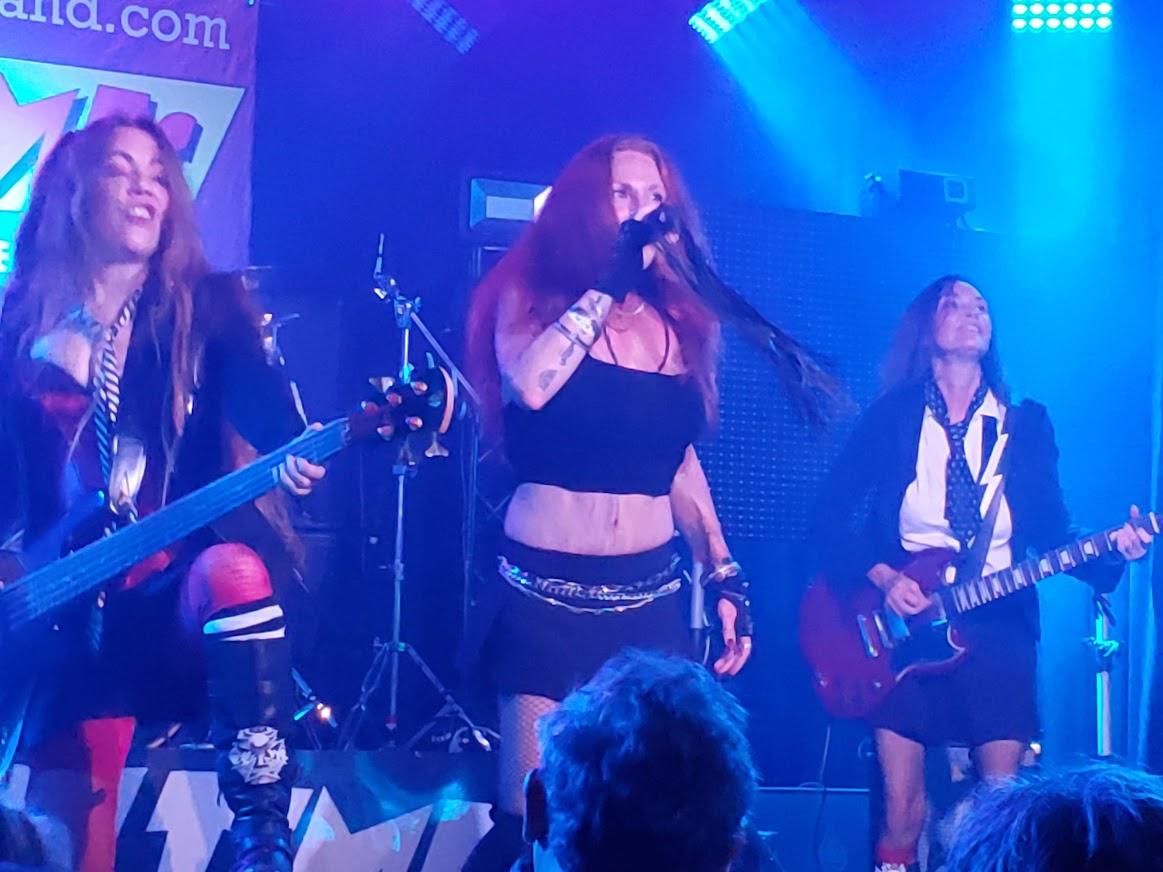 We rocked out for an hour and 1/2 but went home before the next act because, well, we needed our beauty sleep.