A while back I appeared on a webcast hosted by Vibrant Nation called Sex After Menopause. A group of women over 50, including me, participated in a panel with noted women's health expert Dr. Barb DePree M.D.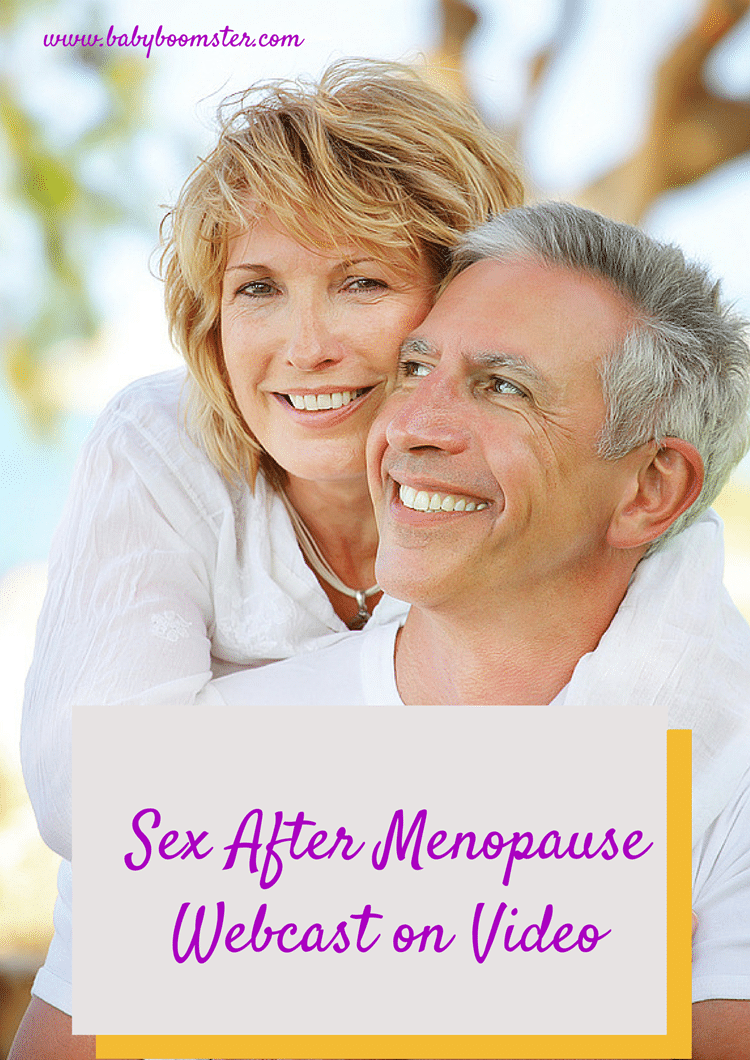 In the video at the bottom of this post, you can watch our panel as we share stories, ask questions, and listen as Dr. DePree enlightened us about sex after menopause. She assured us it's still possible to have a satisfying and pain-free sex life even if your hormones are running rampant.
Unless you've decided to go celibate, chances are sex has been on your mind. After all, it's part of being human. Being "mature" doesn't have to mean you're done. There are plenty of women in their 80's and 90's still making whoopie. The information you'll hear in our webcast videos will help you if you have an active sex life right now or if you're currently on "hiatus."
Our live broadcast viewers were able to ask questions and had the opportunity to win fantastic door prizes.
Talking about sexual intimacy can sometimes be embarrassing. But don't worry. The nice thing about these videos is that they're private and you can watch them in your own time frame. No one will ever know.
I personally believe the information we learned on the webcast is something every woman, midlife and beyond, needs to know.
For instance, I learned that if you've gone a long time without having sex, your vagina may become atrophied. It sounds alarming, but it can happen. Dr. DePree suggests using a vaginal moisturizer every day to keep your lady parts moist and in shape. A vaginal moisturizer is different than the type of "lube" you would use during sex. I didn't know that, did you?
What I love about Dr. DePree is that she talks about intimacy in a professional and dignified manner, but is not afraid to answer the most personal questions. She's been a women's health care provider for over 20 years and has been a menopause care specialist for 7 years. She was named Certified Menopause Practitioner of the Year by the North American Menopause Society in 2013. Her website, MiddlesexMD is a resource of helpful tips and a portal for products you can have fun with.
I urge you to watch the webcast video in the comfort and privacy of your own home.
Sex After Menopause: Tips on Sexual Maintenance