I interviewed Sarah Jones, MPA, MS, and CEO of PMDAlliance. Her organization did a survey on the impact of non-movement symptoms on people with Parkinson's Disease, which is a progressive, neurodegenerative disorder. The symptoms people typically associate with the disease is either a hand tremor or an almost paralyzing stiffness. But there are more complications than many people do not know about.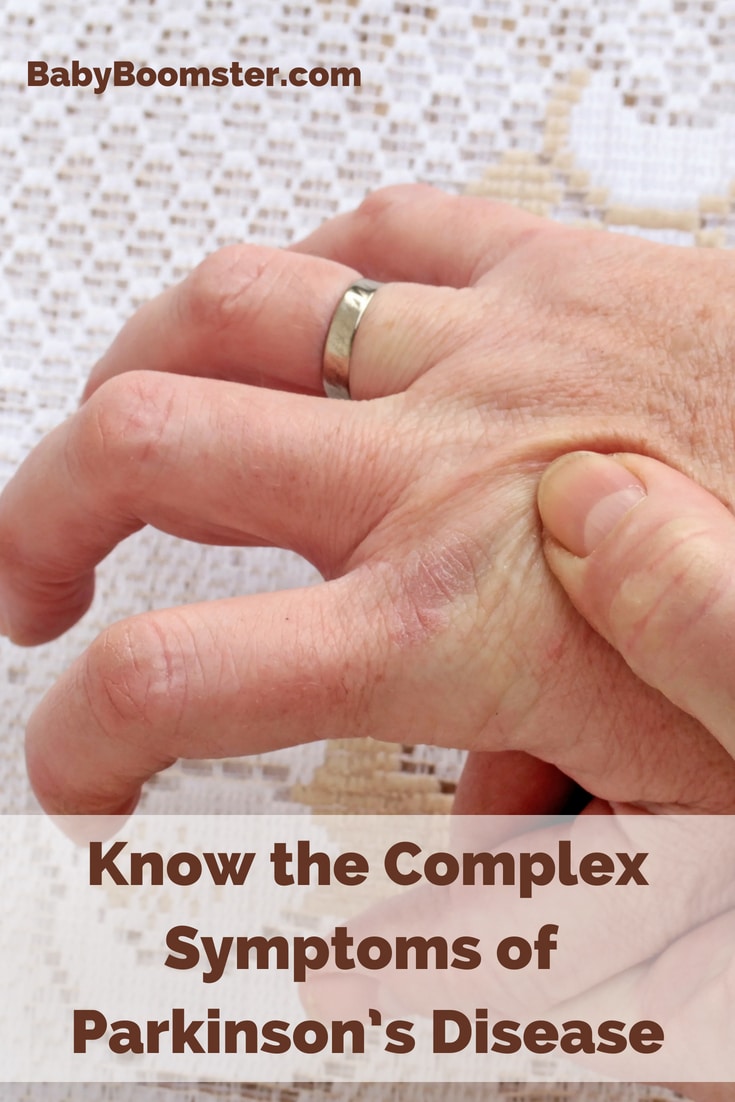 Because it's a disease that's tied to a loss of dopamine, which impacts every part of our body, Parkinson's Disease can cause constipation, lack of sleep, profound anxiety, and depression. Some patients experience hallucinations and delusions. Because people don't recognize those as symptoms of the disease they may not think it's serious and don't discuss it with their doctor.  They may think they're simply stressed out. Once a patient is diagnosed, they can be treated according to their symptoms.
What kind of testing is available?
By the time a person is diagnosed they have probably lost 60 – 80% of their body's dopamine already. Most see a doctor because they are experiencing tremors or they're so stiff their arm doesn't swing when they walk. then, they are referred to a neurologist, but not always.
There isn't an actual test for Parkinson's Disease, it's only diagnosed through symptoms. Once the diagnosis is confirmed the patient will usually receive some type of therapy to deal with the dopamine loss. The doctor will also talk to them about an exercise plan.
High impact-high-intensity exercise is one thing that will slow the progression of the disease. Exercises are then designed to deal with the patient's movement challenges, their progression, and what is safe for them. Research shows that exercise may slow the progression of the disease but not actually prevent it. Medicare usually covers the treatment.
What causes it?
The disease is still not entirely understood at this point and may or may not be caused by genetics. There are genes that are tied to it but there are also multiple genes.
How does it present?
25-30% of people diagnosed with Parkinson's will never have tremors. They may only have a little stiffness, profound sleep issues, hallucinations, or depression.
About 40% of Parkinson patients have hallucinations (This is sometimes a side-effect of the medication they receive. It's often not talked about. Thankfully, there is treatment specifically for Parkinson's hallucinations.)
What is the treatment for Parkinson's Disease?
Most of the treatment for Parkinson's is with medication. The patient will be assigned to a specialty physician who is a neurologist with advanced training in the disease called "a movement disorder specialist." The specialist will customize a treatment plan for the individual patient. What is challenging and complex about the treatment is that no two people have the exact same manifestation of the disease. They will have different progressions, timing, and symptoms.
Can it be cured?
Right now, there is no cure, but a patient's treatment plan and medication can reduce the symptoms to make it more manageable.
Is there a natural way to bring back the dopamine?
There is nothing natural that has been proven so far. The medication synthetically helps the brain believe it is getting dopamine but does not regenerate it.
Prognosis
The disease will progress, but people can live well for 20 – 30 years after diagnosis. It varies on when the challenges will begin. The earlier a patient is linked in with a specialist and begin their treatment plan, the better their outcome for the patient and family.
The disease impacts patients as well as families
Parkinson's is a family disease and treatment is a team sport. Care partners are more likely than people with the disease to recognize their loved one's cognitive challenges. It's also much more difficult for a patient to exist with the disease completely on their own. The ability for a patient to perform daily tasks in their life impacts their care partners. Programs are available for family members and adult children that will educate, support, and empower them to be ready to deal with the disease as it progresses.
Parkinson facts
Well-known people who have had Parkinson's Disease include Katherine Hepburn, Muhammed Ali, Michael J. Fox, and Janet Reno.
There are more than 1 million people diagnosed with it in the United States and that's a low count because that only includes those who are on Medicare. If they are not yet on Medicare or have not been diagnosed yet, they aren't represented in that number.
It is the 2nd most common neurodegenerative disease, second to Alzheimer's.
There is hope for the future
Much research has been devoted to the disease and advances have been made. More options are available than ever before to help patients thrive with the disease.
Where to learn more
There is a lot of inaccurate information about Parkinson's on the Internet but the PMD Alliance website provides links to community support and other sites that are up to date and factual. If you or a loved one is diagnosed, make sure to hook up with a "movement disorder specialist" to begin treatment as soon as possible.
Survey findings
The survey was conducted online with the PMDAlliance membership from March 19-March 31, 2018. A separate set of questions was asked to respondents who indicated that they or their loved one had experienced non-movement symptoms versus those who did not report the presence of non-movement symptoms. To read about the results of the survey click here.