My mother always claimed she didn't like to cook.  However, she managed to save a few recipes that are family favorites.  One is her Ukrainian Stuffed Cabbage.  It's a wonderful dish to eat on a cold winter's day. (Not that we have those days often in Los Angeles)  
This recipe is from my mother's Ukrainian roots.  It's sweetened with honey and raisins.
Note: My mother's father came from an area in Ukraine. Previously I had called this recipe Russian Stuffed Cabbage because at the time my grandfather was there, it was part of the Russian Empire. Due to the war in Ukraine, I have changed the name to Ukrainian Stuffed Cabbage. Enjoy!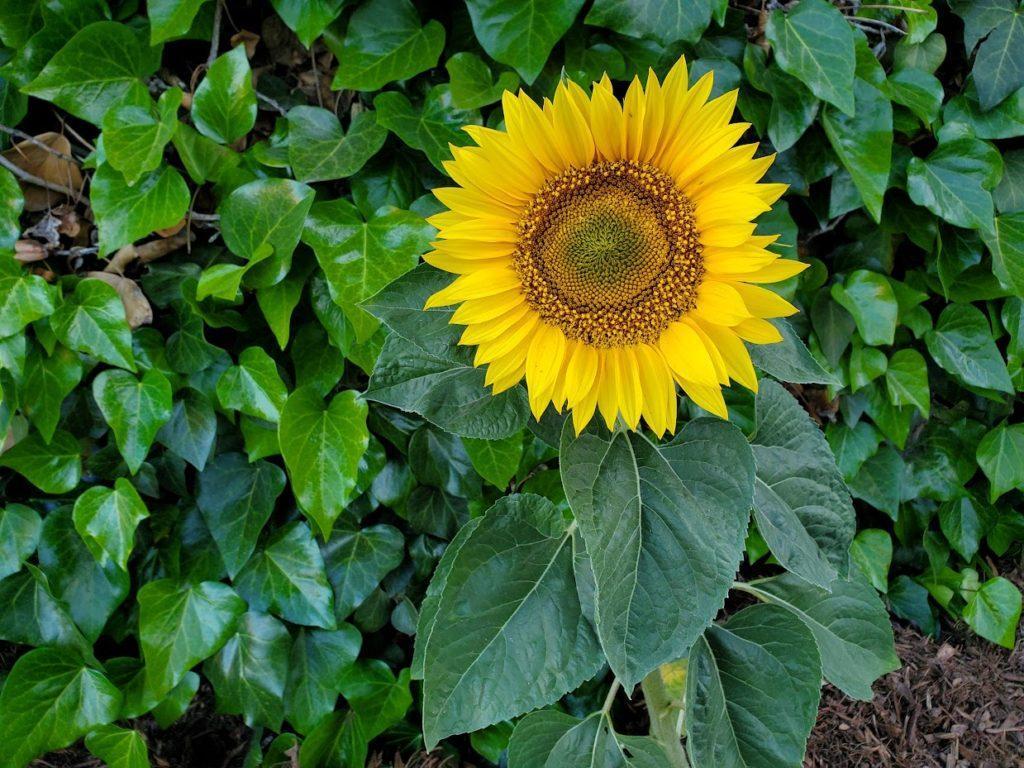 Enjoy this recipe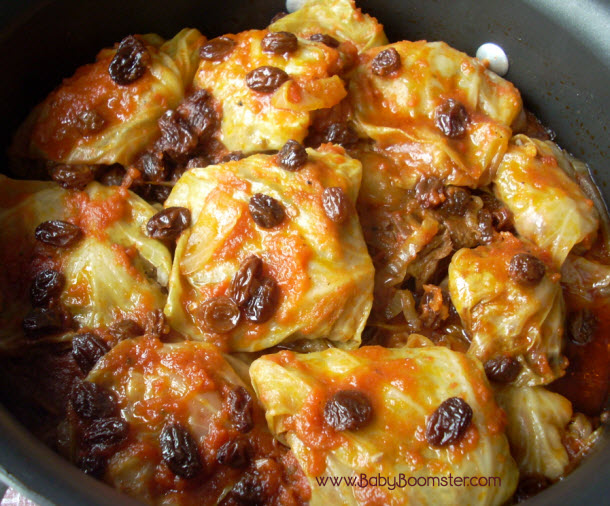 Ukrainian Stuffed Cabbage
This is a family favorite recipe that my mother handed down from the Ukrainian side of her family.
Ingredients
1

large cabbage

2

Tbsp

butter

2

medium onions sliced

3

cups

tomatoes canned

approx 1 28 oz can + a little more

2

tsp

salt

1/2

tsp

pepper

beef bones

1

lb

ground beef

3

Tbsp

rice uncooked

4

Tbsp

onion grated

1

egg

3

Tbsp

cold water

3

Tbsp

honey

1/4

cup

lemon juice

1/4

cup

seedless raisins
Instructions
In a large pot, pour boiling water over the cabbage. cover and let soak for 15 minutes.

Remove 12 leaves carefully. If leaves are small use 18. (After I removed the leaves I steamed the leaves slightly to further soften them – this is optional)

Melt the butter in a deep, heavy saucepan. Lightly brown the onions in it.

Add the tomatoes (I pulverized them in a food processor first) half the salt and pepper, and all the bones. Cook over low heat for 30 minutes.

Mix together the ground beef, rice, grated onions, egg, the remainder of the salt and pepper and water.

Place a dollop of meat mixture on each cabbage leaf. Tuck the soft part of the leaves around the mixture and roll carefully.

Add the rolled cabbage leaves to the sauce. Cover and cook over low heat for 1 1/2 hrs.

Add the honey, lemon juice, raisins and cook for 30 minutes longer.

This meal will serve 6 for a main dish and 12 as a 1st course.
A little family history
My mother's father, Alexander Melinsky, immigrated from Buda, Russia (part of Ukraine) in 1906, before the Russian Revolution, and worked in the coal mines in Pennsylvania and Superior, Colorado. My grandmother's family came from Slovakia.
In 1936, my grandfather was lured back to Russia after reading Soviet propaganda in Pravda. He wanted my grandmother and their 4 daughters to come with him but they refused. He headed to the Donbas coal mines in Ukraine to see what it was like. My mother received a few letters from him but then he disappeared and was never heard from again. Many ex-patriots were deliberately encouraged to come back to Russian and were murdered by Stalin during the Purge. It's sad because we've never been able to find out what happened to him.
Family traditional recipes make you think back to your roots
Although I have never been as far as Ukraine, I have been to Poland. I've always loved the food I've tried from Eastern Europe. The other side of my family is from there but came to America in 1879. That side is Jewish but much of the cuisine is similar.
Stuffed cabbage rolls are served in various forms in Europe, the Middle East, and Asia.
In most areas of Europe, it is a traditional dish served during holidays and special occasions. Polish gołąbki is often made with pork or beef with rice or barley, although the Jewish version does not use pork. The Ukrainian holubtsi version is sometimes made with corn grits or buckwheat groats. But, most versions are also made with rice. The difference I found between Polish and Ukrainian is that Polish stuffed cabbage tends to be savory and Ukrainian is more sweet and sour.
What I love about this particular recipe is that the honey and raisins give it a sweeter flavor. Substitute the meat with baby Bella mushrooms if you want a vegetarian version.
Updated 3/2022
Do you have a favorite family recipe? Please leave a comment below.