Change is never easy. The human spirit needs stability. The human mind craves predictability. Life transitions are uncomfortable, worrisome, and stressful. As much as we try to avoid it, however, change is also inevitable. And that's not always a bad thing.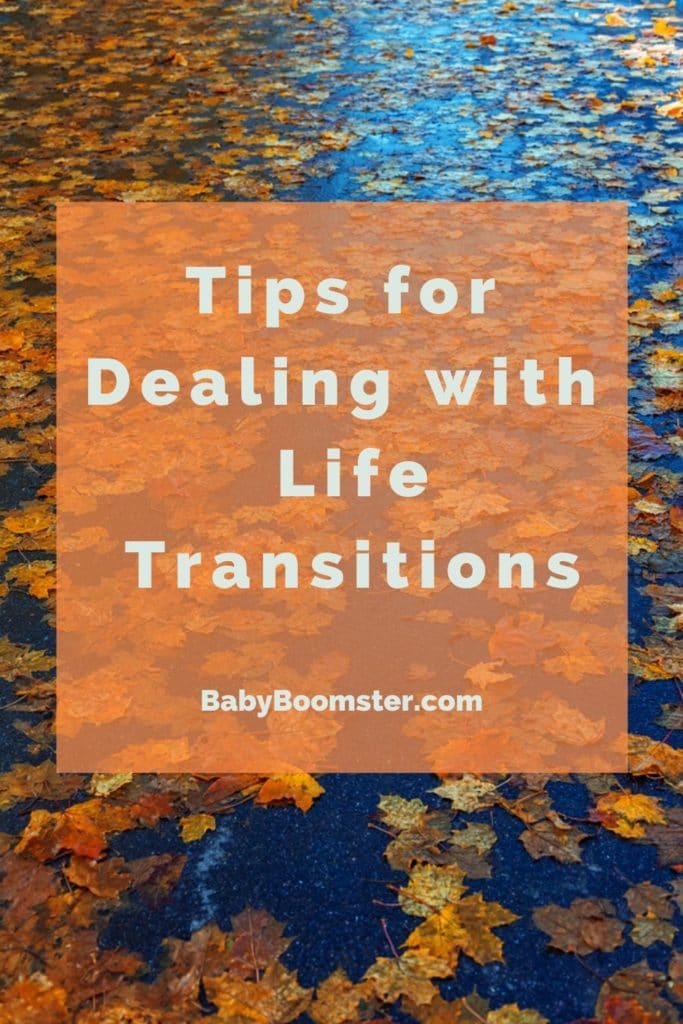 In fact, some life changes are wonderful—getting married, having a child, starting a business, buying a home, taking retirement. Nevertheless, whether good or bad, happy or sad, it takes time to adjust to change.
Read on for some of the best strategies you can use to make the transition into the next stage of your life as smooth and effortless as possible!
Expect Resistance
Even if a life change is something you have chosen for yourself, such as relocating to a new city or making a career change, expect some resistance, especially at first. It's not uncommon for people going through a significant life transition to unconsciously engage in behaviors that sabotage your ability to successfully adjust to your new life.
Seeking support from a trained mental health counselor who is familiar with addressing resistance in clients can help you overcome those self-sabotaging behaviors and face this life change with greater clarity, confidence, and optimism.
This is vital not only to your mental and emotional well-being but also to your physical health. Studies show, for example, that stress is a leading cause of disease, including painful and sometimes debilitating vascular conditions.
Mind Games
One of the most difficult parts of dealing with a significant life change is the feeling of uncertainty and loss of control. You may feel adrift, confused and concerned about what comes next for you.
Believe it or not, returning to school can be just the antidote you need, giving you the sense of purpose and accomplishment you may need to cope with the uncertainties of change.
Online courses can be a great way to learn something new, explore your passions, or build your professional and technical skills. Best of all, they will help you to establish a familiar routine and give you something to think about beyond your doubts and worries.
Get a Hobby
Some life changes, such as retirement or becoming an empty nester, can involve a significant disruption in your ordinary daily routine. If you find yourself confronting a lot of blank hours that you used to fill up with work or children, then it's time to find something new.
Think about the things you enjoy: Maybe you love walking along the beach. Why not get your hands on a metal detector and turn those lovely walks into a fun treasure hunt!
Always been the creative type? Enroll in a watercolors class! Love to keep it moving? Take tango lessons! Those newly free hours are a gift. Fill them up with anything and everything that makes you happy!
Feel the Love
Making a life change doesn't mean you have to make a heart change. Just because your children have left for college or you're no longer going each day to a job you love doesn't mean there's no longer a place for you to channel your energies.
It doesn't mean you have nowhere to direct your focus, care, and attention. Always had a soft spot in your heart for animals? Why not visit your local shelter and welcome a new little bundle of love into your home?
Reconnect and Rediscover
One of the best strategies for settling into your new life is by celebrating your old one. Reconnecting with your own history, the story not only of your own life but also of your ancestors can help to center you and give you confidence for the change ahead.
There are endless options for exploring your genealogy, from the many at-home DNA tests on the market today to various public archives available online. This is an amazing opportunity to explore your family history, empowering you to forge this new path by discovering the many journeys that your ancestors made to get you there!
As you explore and celebrate your family's history, don't forget to include your own. Consider putting your life story to pen and paper or audio recording. Not only will this allow you to reconnect to your own history, but it will be an incredible gift to your family today and for generations to come.
The Takeaway
No matter what it is, change is always difficult. It always takes time and it always requires a letting go. However, with a few self-caring strategies, you can smooth the transition into your new life, one that is better than you may have ever dreamt possible.
Change is the time to rediscover your passions, explore your interests, and reconnect with your ancestral and personal history. Whether this transition leads to an exciting new hobby, a fascinating new degree, a sweet new fur baby to love, or a new appreciation for your past, this period of transition is an opportunity and a gift: a chance to take all your yesterdays and build from them a bright new tomorrow.
Have you been dealing with a transition in your life or have you managed to overcome it? Please leave a comment below.