Your TV Screen can be your window to the world especially now while travel is on hold. In addition to all the regular shows you watch, you can get glimpses of your bucket list destinations streaming on various channels. I got a chance to check out Britbox and was immediately drawn to two shows based on their locations.
Life on the Caribbean
The first show I watched was the first season of Death in Paradise. It was shot on the island of Guadeloupe in the Caribbean and reminded me of my sailing trip to the Grenadines and Grenada. As soon as I saw a goat, I was in. When you're traveling on small islands away from big tourist ports, you see goats everywhere.
The storyline revolves around a British detective who is temporarily assigned to investigate a murder on the island. He's a bit stuffy and never takes off his suit, even though the temperature and humidity are stifling. A beautiful black detective from the island who was educated in Paris is paired with him as his partner. Of course, he ends up staying on the island for several seasons even though he desperately wants to go back to the foggy UK.
The detective in the first season, played by Ben Miller was replaced by several other detectives as the series progressed. The series is now going into its 10th season.
Now you can watch Best of Paradise on the Britbox channel. It's a compilation of the star's favorite episodes. I wasn't sure anyone could best Ben Miller as DI, but then I watched Kris Marshall play DI Humphrey Goodman. He was resident DI from 2014-1017 and he's adorable! I can't believe how hooked I am on this series!
Do you want to visit Mallorca?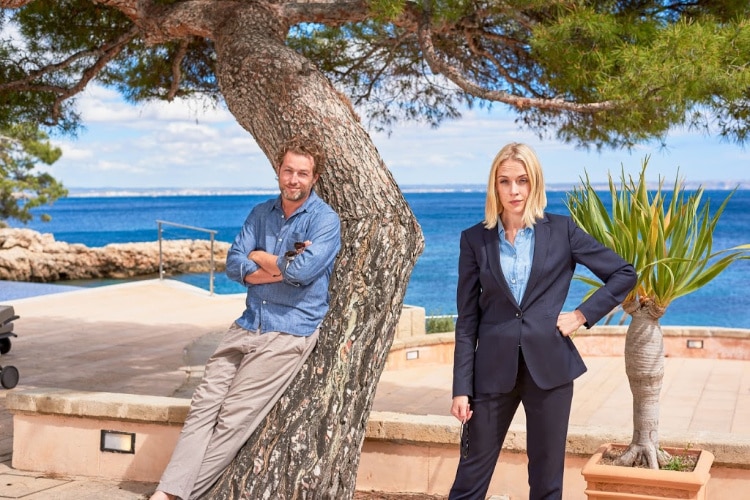 I met a handsome French flight attendant named Emanuelle when I was in my twenties who was visiting Knott's Berry Farm where I worked as an actress. He watched me perform in the melodrama at the Birdcage Theatre and then met me afterward. We ended up having a quick "thing." I was sort of in a relationship at the time but it was the early 70s and we were . . . you know . . . pretty loose.
He invited me to spend a few weeks in Mallorca but I declined, giving him the excuse that I had a job, cats, and an apartment to worry about. I've been kicking myself!
Mallorca is a stunning island off the coast of Spain. The Mallorca Files, which you can view on Britbox. Immediately afterward, I put Mallorca is on the top of my bucket list.
Now that I'm in my 60s and unattached, I'm done making excuses. All I have to do is win the lottery.
The show is about a female British detective who is assigned a position in Mallorca. (Britbox has a slew of detective series, as you can imagine.) She's a bit stuffy but is paired with a hunk of a German guy and they solve mysteries all over the island. The scenery alone is addicting. The series has been renewed for a 2nd season.
Watch this trailer
Both show have plenty of humor and are fun to watch. Britbox has been getting me away from the news, which is nice and much needed.
There's something for everyone
There are all sorts of series on the Britbox channel, both dramatic and comedic but it also has documentaries. I watched a dramatization called Pompeii: The Last Day because I had visited Pompeii while I was in Italy. And guess who I saw as a Pompeiian patriarch. . .
It was none other but Jim Carter who played Mr. Carson in Downton Abby. He, like everyone else in Pompeii got covered in ash.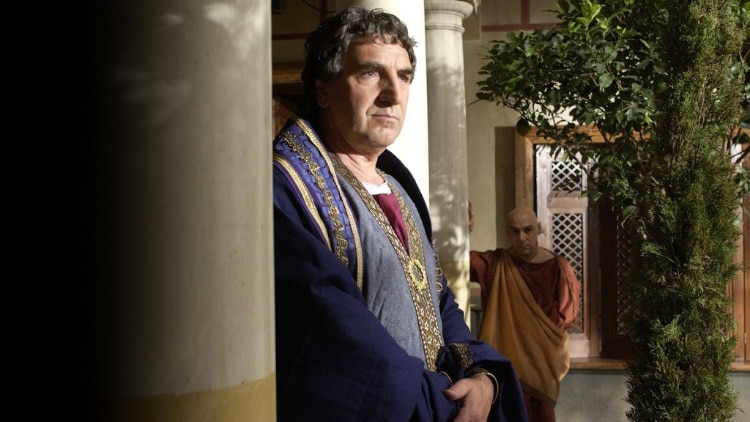 Other great shows to watch
Britbox is celebrating the 25th Anniversary of the BBC adaptation of Pride and Prejudice starring deliciously handsome Colin Firth and Jennifer Ehle. They have remastered the series in 4K and it looks amazing! Watch the trailer below:
And the restoration teaser.
Lennon's Last Weekend is a Britbox original documentary directed by Brian Grant that premiered on the channel. It features Lennon's final interview before he was shot on BBC radio.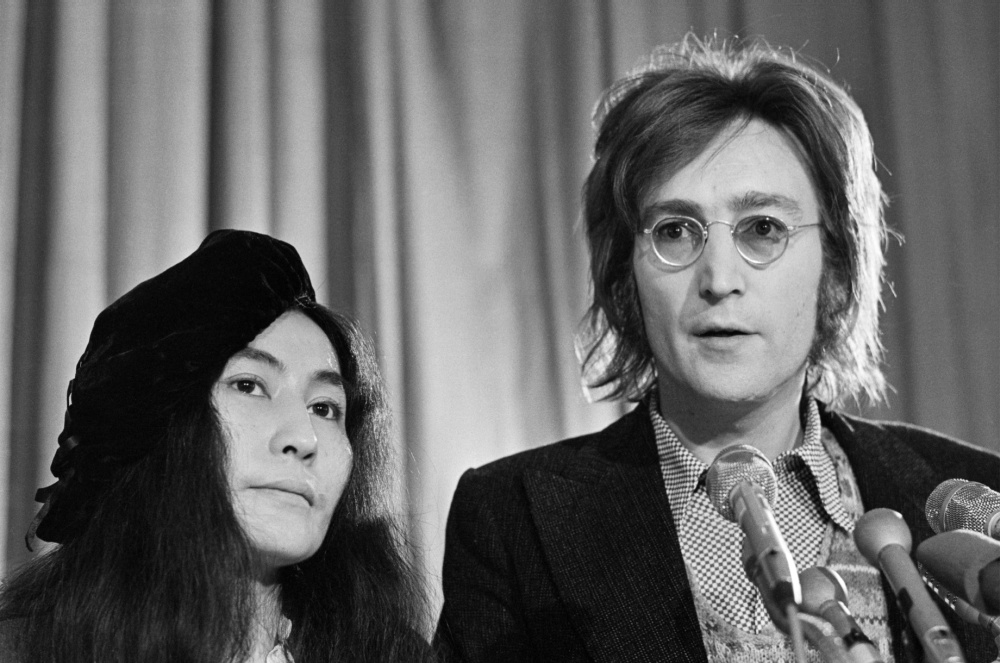 Andy Peebles did the interview in 1980, got on a plane to London afterward and when he landed found out that Lennon had been killed. Lennon discusses the Beatle's breakup, his relationship with Paul McCartney and his solo work.
What I found fascinating was how it went into Lennon's relationship with Yoko Ono. Many Beatles fans saw her as the reason that the Beatles broke up but in the documentary we see a much more sympathetic view of Ono and the love they had for each other.
Also, because they were trying to have a baby, Lennon had cleaned up his act, given up drinking and smoking and was on his way to good health. I believe most of us Baby Boomers remember where we were when Lennon was killed and will find this documentary enlightening.
Try out Britbox
Need some Poirot or Dr. Who? Maybe a little Shakespeare? Britbox is a lovely escape. I will continue taking virtual vacations watching it.
There are new series premiering all the time. Go check it out.
You can add Britbox on to your Amazon Prime subscription as well.
Britbox gave me a complimentary pass to review their channel but all my opinions are my own. Photos courtesy of Britbox.
Please share this image on Pinterest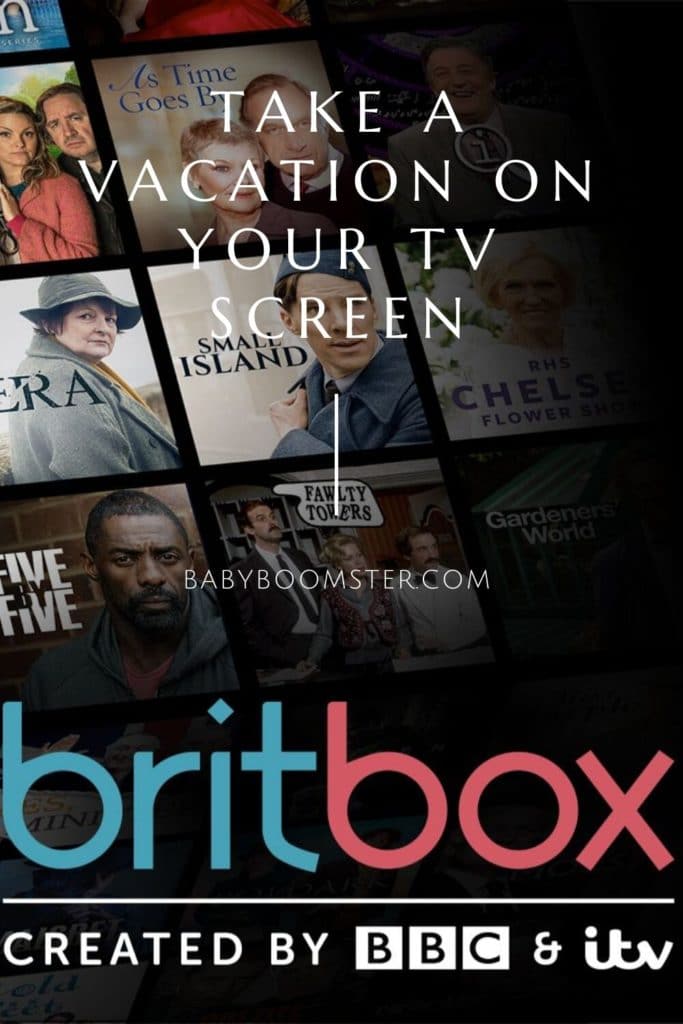 You may also enjoy: What are you Streaming on TV These Days?