As the pandemic is coming under control, and more people are vaccinated, our Baby Boomer bloggers are beginning to live our new normal. It's not quite the "normal" we used to know but we don't have to be so obsessed and fearful about getting COVID-19 anymore.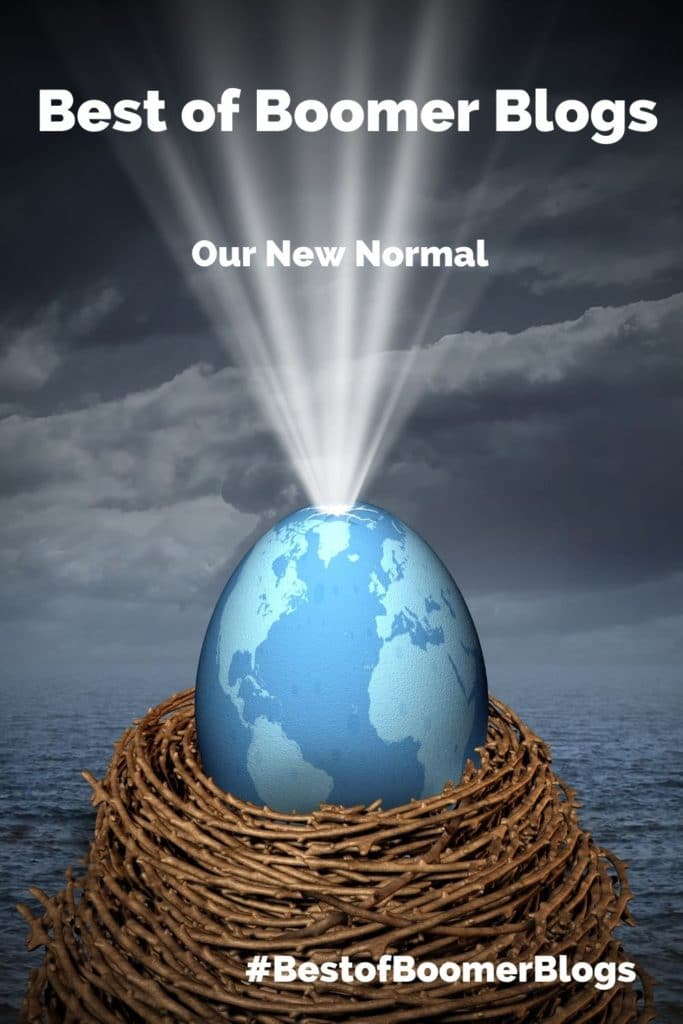 Out and about in the world
Tom from Sightings Over Sixty has decided it is safe to travel. Or safe enough. So take a ticket to Exploring a New World to see some enlightening photos from his first stop . . . and check the progress of a post-Covid journey.
How will our new normal may make life better for us?
The coronavirus ushered in over a year living in quarantine. Life changed. Some changes will be short-lived, others may outlast the pandemic. For each of us, temporary and permanent changes may differ. Meryl Baer of Beach Boomer Bulletin ponders her lifestyle modifications in this week's post, Masked Men and Other Pet Peeves.
Those crazy Academy Awards
Before the Academy Awards, Rita R. Robison, consumer, and personal finance journalist watched about 30 movies to give her opinions on the offerings for 2020. For years, Robison has complained about how violent, repetitive, sexist, ageist, and shallow movies are. She thinks movies should be stories about things that happen in people's lives. There were a lot of movies like Robison has been asking for released in 2020. See her article for her top picks.
Rethinking your passions and talents
Jennifer, of Unfold and Begin, is a big believer that if you practice every day then creativity will come. But she wondered what happens when people could no longer physically do their craft or just aren't inspired by it anymore and want to try something different. she shares examples of people who have done that very thing in her post Is Your Creativity Gone or Has it Just Changed?
Knowing who you are doesn't require an explanation
One of the biggest benefits of age is no longer feeling the need to explain yourself, says Carol Cassara at A Healing Spirit.
Pet pains
The sight of that plastic cone around her dog Libby's neck hit Laurie Stone harder than expected. After one night in the veterinary surgery, Libby looked tired, spent, and in pain. At pick-up, the nurse carried the small terrier out to the car. Every movement made Libby moan. Laurie realized then they had a long recovery ahead.
For all you mothers out there
Mother's Day is coming up and because of our new normal, it should be a little better than last year. We no longer have to be separated and greet our kids through a glass window. But Mother's Day can also be sad, especially if you've lost your mother, which many of us have. It's also a day that doesn't have to be only reserved by those who have human children, because many women our age chose not to have kids. They may have fur babies they are taking care of or even a goldfish.
It's a good day for self-care and appreciation no matter what. So send a mother a gift or give one to yourself. And enjoy our new normal.