Remember when we were in school, and on Valentine's day, each kid would pass out little tiny Valentine cards? You'd swoon if Freddie gave you one because you were secretly in love with him. Flash forward to today. He's 400 lbs., divorced five times, and cleans bowling balls. Or, the nerd that everyone avoided is now a billionaire Internet giant. Such is life!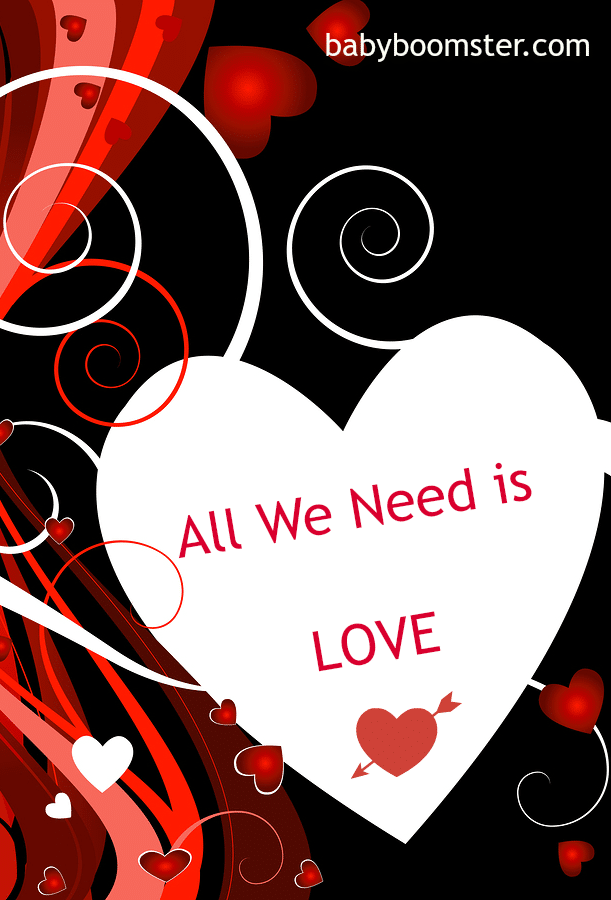 It's funny and sometimes alarming to think of past loves and relationships, especially when you're over 50. My first boyfriend turned out to be gay. Another one acted gay and thought he was Mick Jagger, but turned out to be straight. I can't even remember the names of the myriad of one-night stands I had during that blur that was the 70's.
Then there are those who have only had one relationship and it turned out to be a perfect match. They're still cuddling, cooing, and holding hands after 30 or 40 years of blissful marriage. My brother and sister-in-law are like that. They're amazing and I'm jealous!
Many women I know have remained single and have never been in a long-lasting relationship. Some of them are perfectly happy that way and others are still waiting for Prince Charming to appear. There are ladies in nursing homes getting married in their 90's so there's always hope.
Relationships take endless amounts of work and they aren't always pretty. Sometimes they're complete disasters. For women, it can be tough to end a relationship after middle age, especially if your partner made most of the bucks. But more and more Baby Boomer women are having great luck with online dating once they get over the fear of it.
Valentine's Day is either wonderful, annoying, or very sad. No matter what, it gives us an excuse to eat lots of chocolate. Some women regularly celebrate Galentine's Day and have fun with their girlfriends. I think that's a great idea.
The concept of Valentine's Day is that it's a celebration of love. I say spread your love throughout the year to those who truly need it, because, after all, "All we need is LOVE."
Are you in a wonderful long-lasting relationship or do you sleep through Valentine's Day, waiting for it to end? What are your favorite ways to celebrate Valentine's Day? Please leave a comment below.