Religion is a bastion for enlightenment and in many cases, the source of disparity in the world. I attended Yom Kippur services at the "Temple of the Arts" in Beverly Hills. It's a congregation that includes celebrities and other members of the entertainment community. Services took place at the beautiful art deco Saban Theater on Wilshire Blvd. (formerly The Fox Wilshire Theater)
It was a little odd, to cover a religious service but I was happy to attend because I'm Jewish.
I drifted away from organized religion when I was about 11-years old during the mid-60s. My family moved from the heavily Jewish San Fernando Valley to WASPish Orange County. The OC has since changed and is now more diverse. I moved back to LA in the mid-70s but never rejoined a congregation. This was the first Yom Kippur service I'd been to since I was a kid.
I brought along friend who had been a cantor for 30 years until her temple closed down. We talked to several of the guests including Edward James Olmos, the Hispanic actor known for "Zootsuit" and "Stand and Deliver." He told us he has Jewish roots from Hungary.
Other celebrities invited to do readings included Mary Hart from Entertainment Tonight, actress Julie Haggarty, and producer Steve Tisch.
The Yom Kippur service, led by Rabbi David Baron was relatable and inspiring. Members of the Los Angeles Master Chorale and the Los Angeles Opera provided top-notch accompaniment to both resident cantors.
The guest speakers at the Yom Kippur service were fascinating
Leo Melamed was a Holocaust survivor who was born in Bialystok, Poland in 1932. My dad's family also came from Bialystok but left for American in the late 1870s.
When Melamed was 8-years old, Chiune Sugihara, then Vice-Consul for the Empire of Japan, rescued 6,000 Jews there including his family. Despite much resistance from the Japanese government, Sugihara was able to help them board trains from Poland that took them to Siberia and, eventually to Japan. He rescued more Jews than Oskar Schindler.
The Nazis destroyed the city of Bialystok soon afterward and almost the entire population of Jews there were killed or sent to camps.
His family's escape took over two years and his parents put him in school in every country they journeyed through. He went to Yiddish, Polish, Lithuanian, Russian, Japanese, and finally English schools.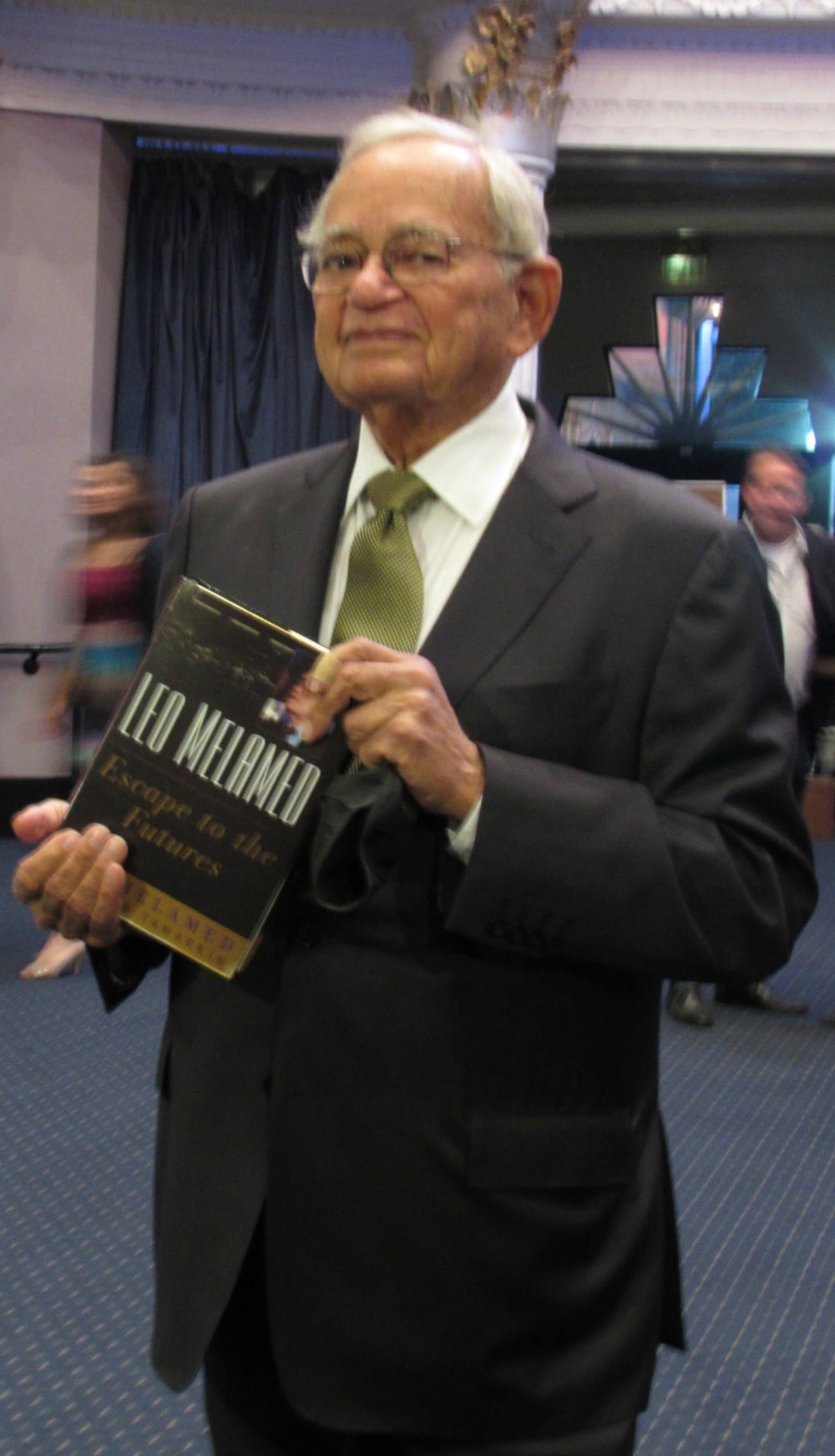 They immigrated to the United States before the invasion of Pearl Harbor. He ironically became a pork belly trader, was the founder of Financial Futures and became a wealthy and generous philanthropist.
His journey made it hard to make friends so he had to live in his own mind. It helped him later on in life as he went on to build the Chicago Mercantile Exchange. Living through risk made it so it wasn't something he feared later in life. It gave him the ability to take chances with new ideas and that's how he believes you succeed in life.
If I listen to the dictates of my government rather than the dictates of my God, I will violate my God and I can't do that. ~ Chiune Sugihara
Watch the trailer of a movie about Sugihara's life
You may also enjoy my post about another Holocaust survivor, Max Webb, who also went on to become a successful philanthropist.
Never Again is Now – A story of survival during WWII
Evelyn Markus produced a documentary on Amazon Prime called "Never Again is Now." She and her lesbian partner Rosa Zeegers are from the Netherlands and are children of Holocaust survivors. Her mother and father were engaged before the war started. The Nazis rounded up her mother and her family and sent them to a concentration camp while her father went into hiding.
During the last days of the war, the Nazis wanted to destroy all evidence of the death camps. They put her mother on a train with 2500 other prisoners heading for a camp in Germany to be gassed. Just 10 kilometers before the train reached the camp it was liberated by the 9th American Army. Her mother and father reunited and married. Rosa's mother also made it through the war in hiding. The Nazis murdered her entire immediate family.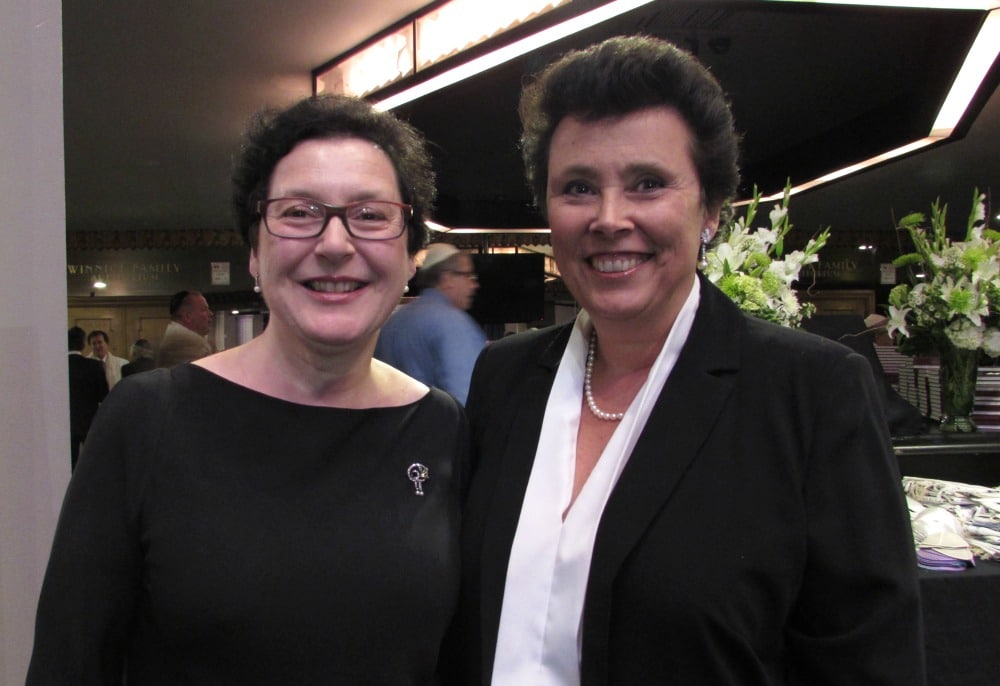 The making of the film
Evelyn's mother passed away. .As Evelyn was cleaning her house she picked up a book. A typewritten piece of paper fell out, dated May 29, 1945. It was a love letter written to her father detailing the liberation. Friends of theirs knew documentary filmmakers. They translated the story and found a veteran of the war who was a member of the 9th American army. He was 97-years-old. The filmmakers flew Evelyn out to meet him. After that, they followed the couple for a year to chronicle their lives.
The documentary doesn't only document the horrors of the past. Ever since 2000, Evelyn and Rosa have experienced intense anti-Semitism in Amsterdam and other parts of Europe. Once, they found a pink graffiti Jewish star scrawled on a window of their building. Other gay couples lived there but they were the only Jews. They now live in the U.S. and travel back and forth for business.
They say that the resurgence of anti-Semitism in Europe became more noticeable after 9-11. Evelyn and Rosa recount a rally in the streets of Amsterdam where they saw Pro-Palestinian demonstrators chanting "Hamas! Hamas! Jews to the gas." Anti-Semitic songs and slogans are also regularly heard at soccer games. They said it was uncomfortable wearing a Jewish star in public. Some people feel it isn't safe for Jews to live in Europe anymore.
Most of the dissent and hatred stems from the influx of Islamic refugees, not only from the recent Syrian crisis but as far back as when Israel was declared the Jewish homeland. The 1 hr 20 min documentary is powerful and extremely terrifying.
Listen to our interview by clicking the player below.
Please share it with everyone you know to get the word out.
A victim of the Nice terrorist attack
Greg Krentzman, a resident of Culver City, California was one of the victims of a zealot who mowed down innocent tourists and local residents celebrating Bastille Day in Nice, France. He had a choice to jump to the left or jump to the right when his wife yelled at him from their hotel balcony to move out of the way of the truck. Fortunately, he jumped to the left or he would have been dead. It missed his body except for his right leg, which sustained multiple fractures.
He was still recovering at a hospital in Nice and wished the congregation a good Yom Kippur via streaming video from his hospital room. He feels that God was with him that day. His daughter sustained minor injuries and has now recovered. He was looking forward to going back to America and when he returned was featured on 60 Minutes.
Helping Syrian refugees
Moti Kahana is an American-Israeli businessman who has provided support for the Syrian opposition. He is known for rescuing the last Jew in Aleppo. While he was there he also recovered ancient artifacts and provided passports for hundreds of Syrian opposition members and their families. He found Amaliah.org, a humanitarian organization.
They worked with the Israeli Defense Force and the Syrian local council to bring millions of Syrians back to a designated Safe Zone on the border of Southern Syria and Israel.
Tolerance or intolerance?
To be honest, Brigitte Gabriel, who founded an organization called ACT for America, put me off and alarmed me. She is a Christian woman from Lebanon, whose house was bombed when she was a child by Radical Islamic terrorists. I understand her fierce anger but she has made it her mission to portray Muslims in a way that is almost as radical as the terrorists themselves.
I'm not sure why she was invited to speak at a Yom Kippur service. She's a fervent right-winged conservative and her views were scary. That was my gut reaction, anyway.
---
Intolerance is on the rise and never really left us. We must not let it overtake us. Yom Kippur is the day of atonement when Jews make amends and ask for forgiveness. The world needs to listen.