In 2013, I wrote a blog post about a genius artist and sculptor I knew in the early 1980s. His name was Stanislav Szukalski. It caught the eye of the producers of a documentary film about his life called "Struggle: The Life and Lost Art of Szukalski." They asked me to do a filmed interview and I appear in the film for a few seconds.
It was produced by George and Leonardo DiCaprio who also knew Mr. Szukalski during the same time.
After four years in the making, I was invited to a screening of the completed documentary at the Los Angeles County Museum of Art (LACMA)
Stanislav Szukalski – Genius artist and Sculptor
Mr. Szukalski, or Stash, as he liked to be called was born in 1893 in a small town in Poland. He began to draw and sculpt as a child and had his first art exhibition at age 14. His family immigrated to Chicago when he was in his teens and at age 13, he enrolled at the Art Institute of Chicago. A year later he had his first art exhibition. It drew the attention of Sculptor Antoni Popiel who encouraged his parents to send him to study at the Academy of Fine Arts in Krakow, Poland.
The students being considered for the Academy were asked to draw from a nude model. Szukalski drew only the knee of the model, but it was so compelling, it immediately earned him a place at the school without having to take an examination.
Being the mad genius that he was, he had his own opinions about art education and after attending for a short time, hurled an insult at the Academy. Szukalski left abruptly and went back to Chicago.
He became entrenched in the Chicago arts scene where he met and became friends with Ben Hecht. Hecht later became a well-known screenwriter, director, producer, playwright, journalist, and novelist.
During the 1920s, Szukalski was becoming a rising young artist and had several important exhibitions. He worked in a grandiose and exaggerated style that incorporated meticulous detail and symbolism. It's hard to explain what his art was like but Culture.PL describes it this way:
"It merged the decorative flourishes of Romanticism, and multiple currents of early 20th century European Modernism, Cubism, Expressionism, Futurism, as well as Pre-Columbian art."
Let's just say it's like nothing you've ever seen in your lifetime.
His reputation continues to grow
As he grew more popular, he showed his work at exhibitions in Europe and enjoyed his notoriety. He and his wife Joan returned to Poland on a commission in 1936, and they brought all his work with them. While they were there, he completed several large sculptures and other projects. News of his work spread to Germany, and he was asked to provide a caricature of Hitler who hadn't yet emerged as a tyrant. Szukalski depicted Hitler as a ballerina, which, of course, didn't go over well.
They were living in Warsaw when it was attacked by the Luftwaffe. His studio was destroyed along with most of his work. A few pieces were looted and found decades later.
Szukalski and his wife escaped and returned to the U.S. ending up in Los Angeles. With his work destroyed and as a virtual unknown in America he ended up doing background art on several films through his association with Ben Hecht and worked at Rocketdyne creating engineering designs.
My association with the artist
When I met Mr. Szukalski, he was 90-years old and was a friend of my Polish acting teacher Leonidas Ossetynski. We visited him several times at his small apartment in Burbank. Coincidentally, I moved into the same apartment complex.
I always enjoyed our visits because he was so interesting to talk to. He was also a horny little bastard and often tried to cop a feel even though he was 90 at the time. I didn't mind, though, because he was funny and we always had a great time.  My late husband took photos of his work but the slides are buried somewhere in a box that I need to find and dig out.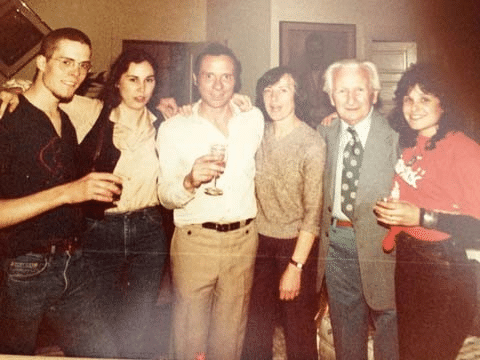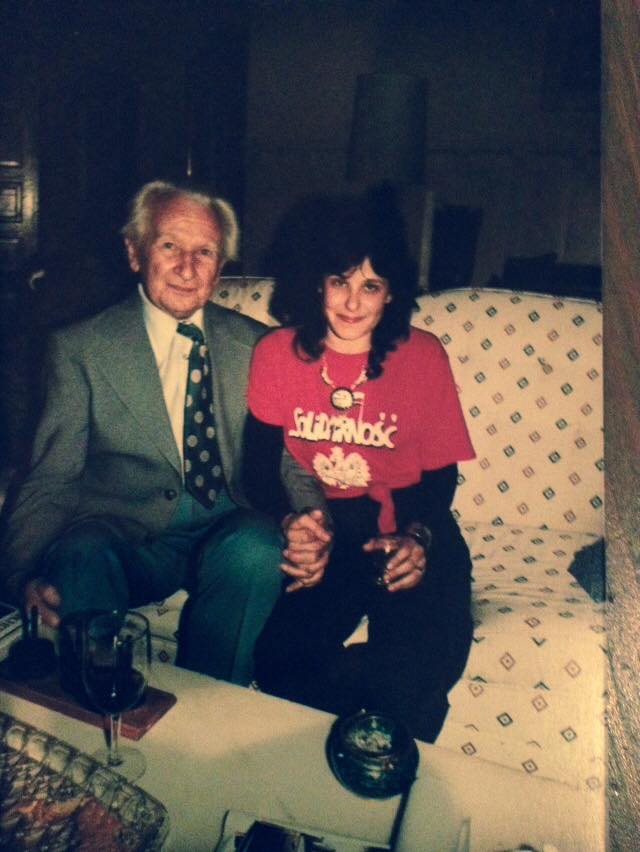 With brilliance comes some eccentricity
Late in his life, he developed a theory that all human culture was derived on Easter Island when Noah landed there after the flood. I know it sounds nuts but he had the kind of imagination that produces amazing art. He had also developed his own alphabet as a child which he used in his letters and his writings. I have an autographed copy of one of his books signed with his unique scribble.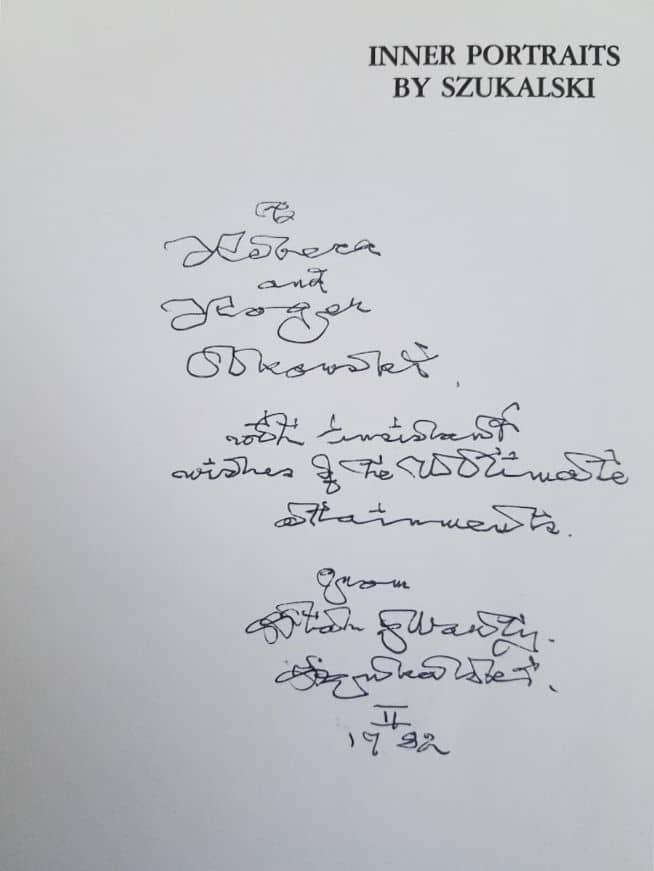 He died of a stroke in 1987 at the age of 93 and his ashes were taken to Easter Island by his friend Glenn Bray, his wife, and some friends. Bray is a comic book aficionado who developed a close relationship with Szukalski. He became the executor of Szukalski's will and inherited his collection. He has a prominent role in the Struggle documentary film as well as George DiCaprio and others including my short clip.
A forgotten artist gets his due recognition
George DiCaprio became friends with Mr. Szukalski during the 1970s. He often brought his son Leonardo along with him when he visited. Leonardo also became a fan of his work and hosted an exhibition in Laguna Beach during the early 2000s.
Struggle was screened at a film festival in Amsterdam and our viewing at LACMA was the first official presentation of it in the United States. It is now available to watch on Netflix.
I recently saw the film At Eternity's Gate about the life of Van Gogh. As we all know, he was an artist who didn't receive the recognition he deserved until after his death. Mr. Szukalski's skill set is on the level of Michelangelo or Da Vinci, and I'm not exaggerating. I hope he enjoys the same respect someday.
An unpleasant surprise
During production of the film, the team discovered some alarming aspects of Szukalski's life. It came to light that he had extreme anti-Semitic leanings during his earlier years which was typical of Poles before and after WWII. After the destruction of Warsaw and time spent as a citizen of the U.S., he changed his way of thinking dramatically. In his later years, he became more interested in humanity coming together as one.
Struggle is available on Netflix
The documentary is timely in that Szukalski's work fully and explicitly encompasses the violence and terror of nationalism and its potentially tragic results.
Glenn Bray ingeniously filmed hours of Betamax tape of Szukalski near the end of his life that was used in the film. The vignettes are both comical and dramatic. It's a treasure of a film and I'm so proud to have been a part of it. I hope you get a chance to see it.