Many Baby Boomers are now considered 'empty nesters'. If your children are grown up and gone, with families of their own, you might be thinking about relocating to a smaller place where you can enjoy retirement. In fact, 36% of Boomers will move or plan to move when they become empty nesters.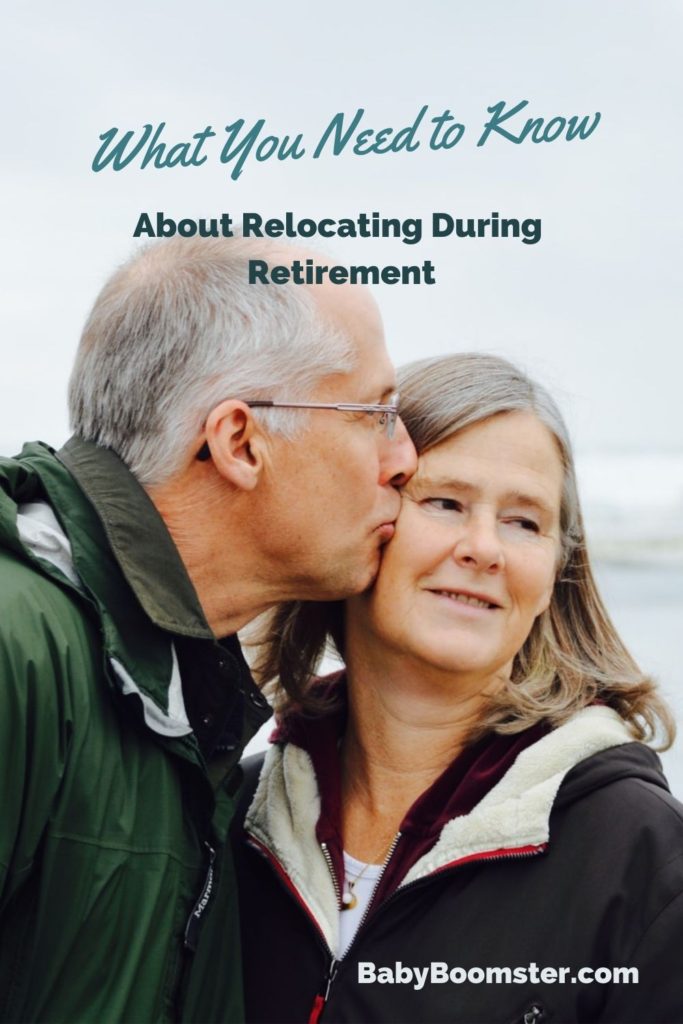 But relocating comes with its own set of challenges. One study found that 6 out of 10 people even list moving as the most stressful life event — over divorce! There are plenty of reasons why relocating can be even harder for people over 50.
You may not have the energy you once did, your normal life routine is getting disrupted, and you may be dealing with family members or friends who don't understand why you're leaving a home full of memories behind.
Make Relocation About Your Needs and Wants
It's important to ask yourself why you want to relocate. It may be the smartest economical decision if you're still paying a mortgage on a large house. Or, maybe you're just ready for a change after so many years.
Just because you've made the decision to downsize doesn't mean it will be easy on you or other family members. Children of any age might even experience confusion or grief over the selling of their family home. This type of trauma can be compounded if it is precipitated by the loss of a parent. Regardless of the reason, it can be even harder during uncertain times when the weight of the world is already causing so much stress.
Be prepared to help them through the grief and the loss that comes with moving. You will always have the memories from that home, and you can make new ones in your new place.
Being open and honest with yourself and your family about why you want to relocate can make the process easier for everyone. Some of the most common reasons for relocation after retirement are
Wanting to live in a warmer climate
Change of lifestyle
Wanting to be closer to certain family members
Saving money
A desire to live in a 'dream location'
The most important thing is to focus on your own needs and wants when it comes to moving. There will be people who understand and people who won't. But, if you're retired and your children are all grown, it's finally time to do what you want and move where you want.
Look at Your Housing Options
The first thing you should do when choosing to relocate is to look at your housing options. The good news for buyers right now is that despite the effects of the coronavirus, the housing market hasn't collapsed.
So you can look at different options with relative ease to determine which type of house is right for you. When it comes to downsizing, you'll want to weigh out the pros and cons of different types of homes.
For example, you might be considering renting a small apartment, which can be great since they are low-maintenance and don't require you to pay property taxes. But, it's also important to consider that you won't accumulate any equity, and each apartment complex has specific rules to follow.
It's also a good idea to make sure you'll be happy in a new location. It's not just about the home itself but the surrounding area. Before you decide on a place to live, consider things like:
Cost of living expenses
Crime rates
Tax benefits
Weather conditions
Work/volunteer opportunities
Opportunities to meet new people
Now more than ever, being comfortable in your home and neighborhood can provide a sense of peace. Make sure the area you're relocating to will work for you and allow you to find that comfort.
Prepare Yourself and Your Property
Your children and other family members might not be the only ones struggling with the loss of a home full of memories. It's okay to feel nostalgic as you're getting ready to leave a home you've lived in for many years. Before you put your home on the market, make sure to prepare yourself and your home accordingly. Have a support system in place, whether it's your spouse, family, or friends.
Once you know you're ready to pull the trigger and put your house up for sale, it's a good idea to run some routine maintenance first. Doing so will allow you to set a fair listing price and you'll be more likely to get your asking price rather than having to lower your expectations.
Now might not seem like the time for home maintenance tips, but it's important to make your home appealing and to make sure the future owners know what they're getting. Everything from applying a fresh coat of paint to the exterior to draining your hot water heater to remove sediment and buildup can boost the listing price of your home and make your potential buyers happy.
Remember, this is your time. Don't feel pressured or rushed into relocating if you're not ready. If relocating or downsizing is something you've been considering for a while, take some of these tips to heart, and enjoy your life as an empty nester in a new, smaller space you can call home.