You may have heard rumors about the sexual complications that arise from menopause. As a woman who has gone through these changes, menopause (and everything thereafter) may make you feel unlike yourself. Whether your sex drive diminishes or you feel uncomfortable in your skin, you are entering a new stage of your life, and this is all normal.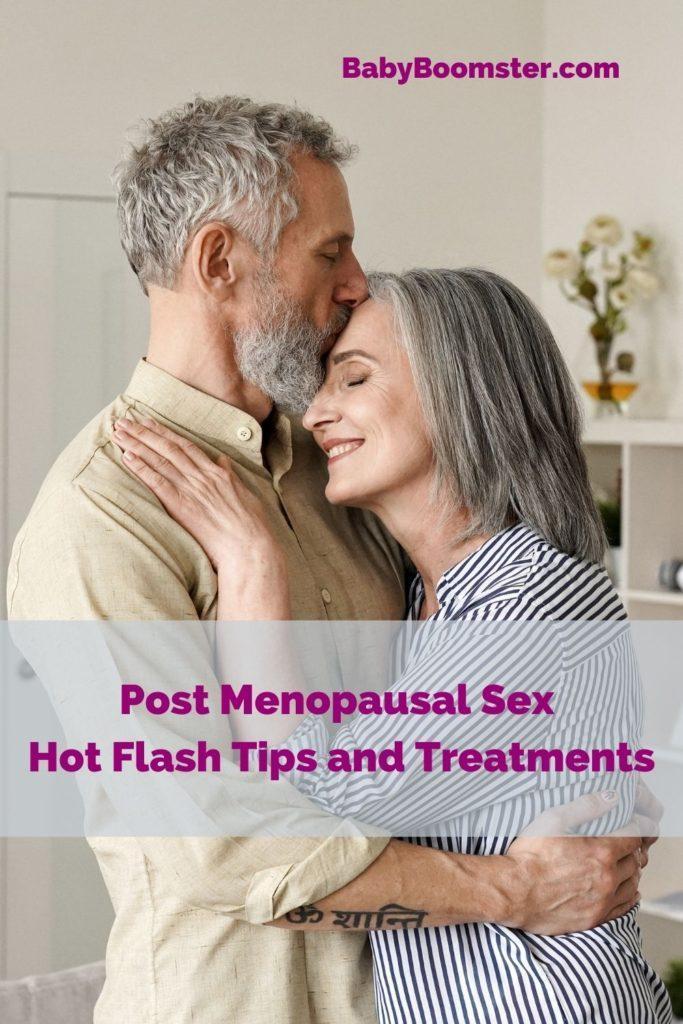 But the stigmas surrounding sex life during menopause are not all normal or true. Exiting your childbearing years may naturally put a strain on your sex life. However, dealing with new feelings, side effects, and experiences of menopause do not have to keep you from having a regular, enjoyable sex life. If you are learning the ins and outs of navigating this next chapter, here is a guide on sex after menopause.
Hormones during Menopause
Menopause, as a whole, encompasses a few stages: perimenopause (before), menopause, and postmenopause (after). Throughout these stages, many hormonal changes occur that can vary from woman to woman.
Perimenopause is a transition to menopause when your ovaries make less of the estrogen hormone. In turn, this marks the beginning of changes in your menstrual cycle. As menopause progresses, estrogen levels continually drop. This can contribute to normal vaginal changes.
These changes in your body can make sexual intercourse painful. This can also cause hot flashes when your blood rushes to the surface of your skin.
When you have not had a period in over a year, you are officially going through menopause. In other words, your ovaries are no longer releasing eggs, and you have stopped producing much estrogen. Postmenopause is the final stage of menopause when you have gone 12 consecutive months without your period.
You can work to stabilize your hormone levels through blood tests and working with your healthcare provider.
How Menopause Affects Sex Drive
Menopause may make you feel self-conscious or less inclined to engage in sex. However, it does not have a direct effect on your libido.
Think mind over matter when it comes to sex. For instance, you may be experiencing outside factors that divert you from being aroused, but you can avoid these things to enjoy sex again.
How to Increase Intimacy during Menopause
If you are curious about amping up the heat without the hot flashes, here are some tips on spicing it up in the bedroom.
Address discomfort: Whether you feel pain or uneasiness during sex, talk to your partner about it and be open about communicating. Use vaginal moisturizers and lubricants to make your sexual encounters more pleasurable.
Get tested: If you are in a romantic relationship with a new partner, discuss getting STD tested. Getting tested will make you feel comfortable in the bedroom when entering new territory in your relationship.
Explore different sexual methods: Explore what methods of sexual relations make you feel best, from vibrators to erotic massages.
Discuss treatment options: If you are experiencing vaginal dryness or discomfort during sex, there are sometimes physical therapists that may help with these issues. Contact your healthcare provider about hormonal medications.
Click here to find out why making love over 50 doesn't have to be painful