I love nice makeup bags and was thrilled when Meredith Jurica of Makeup Junkie Bags contacted me to sample her handmade selection. I also love the fact that she's a successful female entrepreneur. We ladies need to support each other, right? But what I really love is that her bags are stylish and fun. I'm into color and originality and that's what her company is all about.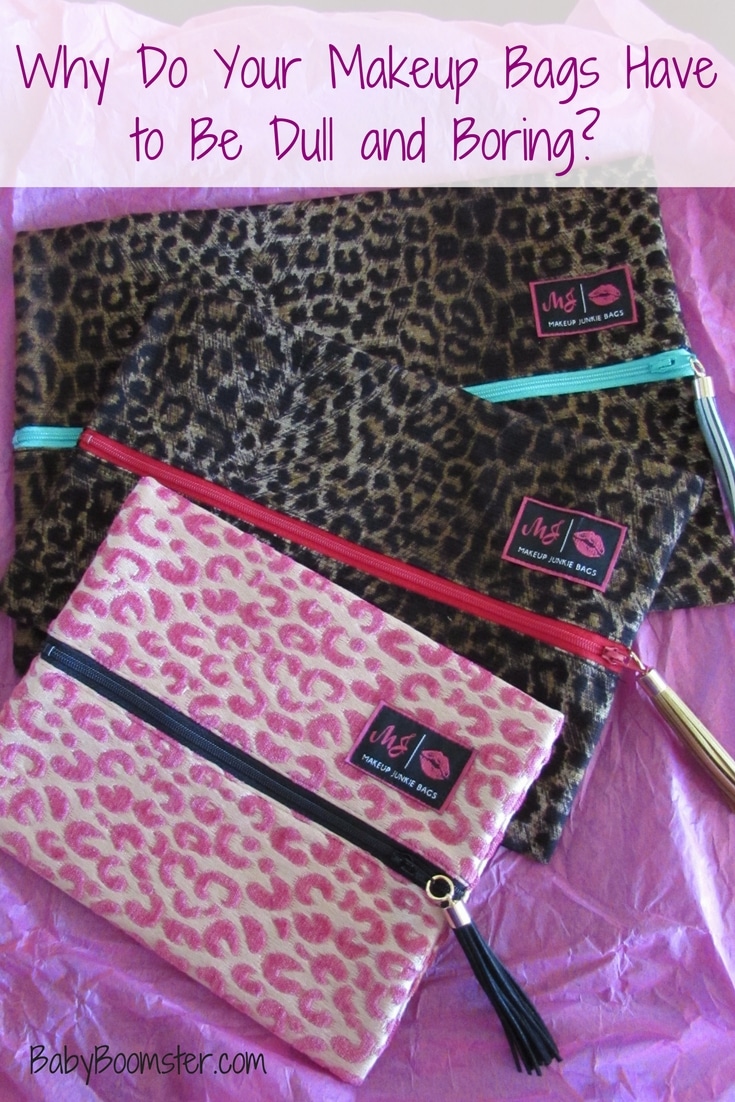 Meredith is the company's designer and lead seamstress. She and her team in Texas hand sew each of the bags and they're gorgeous! What sets them apart is that they sit on a flat surface so the contents won't fall out. A medial zipper makes them easy to pack and grab your supplies. They have water-resistant linings in case something spills. How many times have you dumped your junk?
The company also offers a selection of Mommy Junkie Bags designed for baby supplies and made out of ultra-cute prints. They're a perfect gift for an expecting daughter or daughter-in-law. If you're not big into makeup, you can use the bags for jewelry, medicine, first aid items, school supplies, travel documents or even a wet swimsuit.
I tried them out in three sizes
The smallest makeup bag is purse-sized and is handy for quick touch-ups as you go about your day. It also makes an adorable evening clutch.
The medium bag works well for color collections, brush sets, or larger assortments of cosmetics and beauty supplies.
The large bag will store bulky bottles of hairspray, shampoo/conditioner, wet wipes, books, a tablet or a small laptop.  And, because it's water-resistant inside, you could even pack a lunch in it.
I can't wait to take my collection of makeup bags on my next trip!
To visit Makeup Junkie Bag's website, click here. Which one of the makeup bags is your favorite?