Sandra Lee is a chef, television host, and author who has survived breast cancer. She produced a documentary for HBO called Rx: Early Detection, A Cancer Journey with Sandra Lee and has been instrumental in helping the state of New York sign legislation for early breast cancer screenings. If you watch her documentary you'll see graphic details about her diagnosis, surgery, and recovery. She was recently profiled in AARP The Magazine.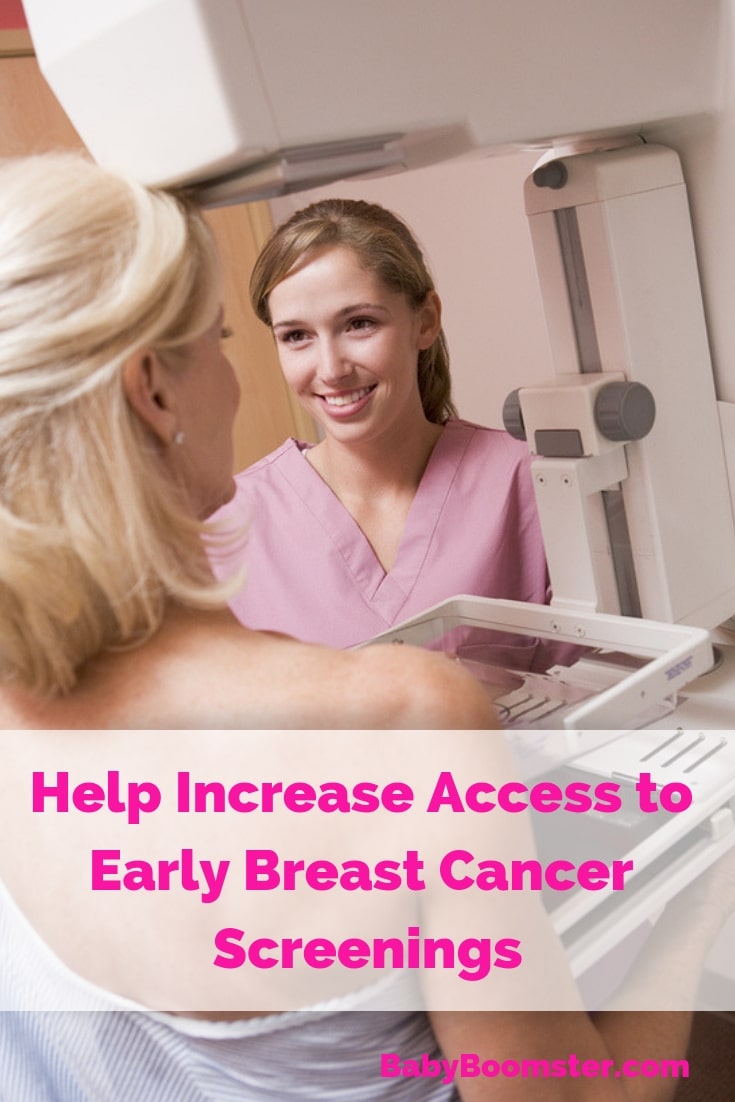 Sandra was the longtime companion of Governor Andrew Cuomo of New York and she urged him to sign the bill in 2016. Now it's easier and less expensive for women in her state to have mammograms and other breast screenings. She has also reached out to other governors to sign similar bills and encourages everyone to push their state lawmakers to do the same.
The legislation expanded breast cancer screenings by eliminating insurance cost requirements (annual deductibles or coinsurance) That way women aren't paying out of pocket for breast cancer screenings such as mammograms, breast ultrasounds, and MRIs. It also extended the hours for hospitals and extension clinics so that women can have their screenings after work. New York public employees can take up to four hours of excused leave per year for screenings.
One woman out of eight will be diagnosed with breast cancer during her lifetime. The median age of detection is 62 so Baby Boomer women need to have breast cancer screenings regularly. Some women resist because they hate mammograms or think they won't get the disease. FYI: I had a mammogram with one of the new 3D machines and never felt squashed at all. They're a huge improvement. If possible, find a radiology lab that has one.
Only 68% of women over 50 have breast cancer screenings at least every two years
After Sandra's diagnosis, she had surgery and more cancer was found than was originally thought. Her surgeons had to be aggressive to save her life.
The National Breast and Cervical Cancer Early Detection Program (NBCCEDP) recommends that women between 50 and 74 years old should get a mammogram every two years. Those under 50 should talk with their provider about when they should be screened.
1 in 3 people will be diagnosed with cancer at some point their lives. That fact and her experience drives Sandra's passion to make sure other women and men are diligent about getting regular cancer screenings.
Here are 9 tips to reduce your risk of cancer.
New York is doing the right thing but what about the state you live in? Contact your representatives in government whether it's your governor, senator, or Congressperson. Make sure to emphasize the importance of affordable screenings so that every woman can have easy access to breast cancer screenings.