We are still not out of the woods yet, but it is looking more hopeful. Wait! Have we heard that one before? The Best of Boomer Blogs bloggers have been writing about an array of topics mostly about dealing with stuff like the weather, the pandemic, retirement, loss, motivation, and even the lack of chocolate in the house. Enjoy our latest posts.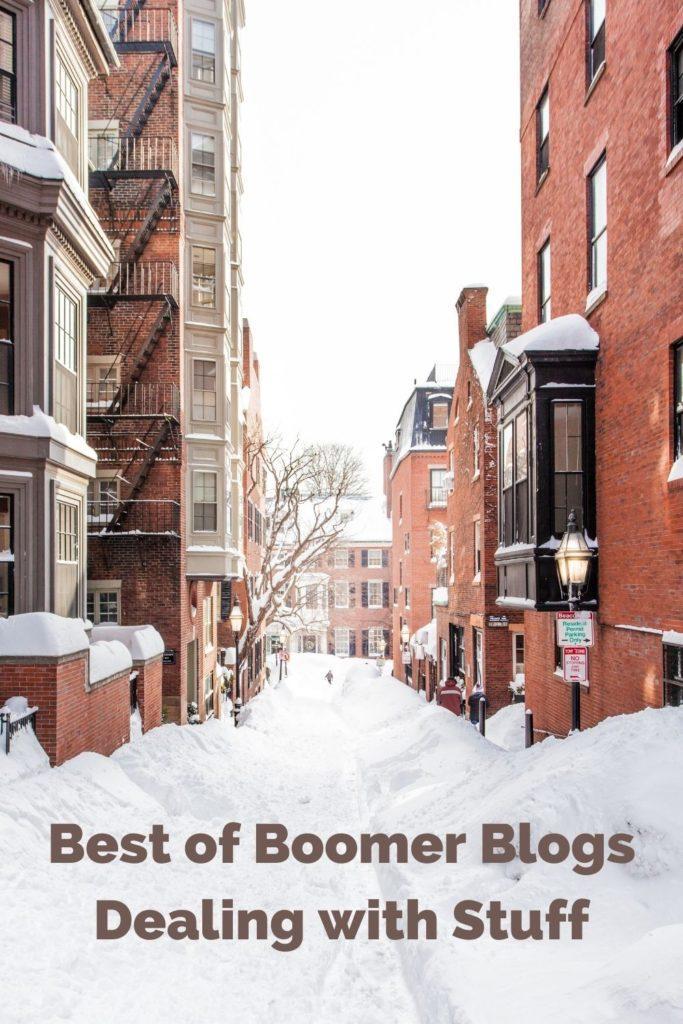 The weather has been frightful, at least in the East
Meryl Baer of Beach Boomer Bulletin neared the end of a three-week Florida visit and looked forward to returning home. But an approaching snowstorm up North could delay her return. What to do? She tells how and when she got home in this week's post, To go or not to go, that is the question
Blizzards can be difficult
You think you know how you'll react in a crisis. You think you'll be calm and collected. But then it happens and you're not. Last week Laurie Stone realized there was no chocolate in her house and because of a blizzard raging outside, literally no way to get more. (Guys, you may chuckle, but the women understand). It was then she realized the depth of her addiction.
Meanwhile, back in cold Alberta
We're almost halfway to summer and Diane is remembering special times that culminated in that crown of creamy deliciousness, the Dixie Cup
Also, back East, Tom is balancing the negative with the positive
This week, according to Tom from Sightings Over Sixty, there's both good news and bad news when it comes to Social Security, traveling, and of course the latest on Covid. Check out his post, Good News, Bad News to see if our heads are staying above water.
What do you do when all these things make you feel stuck and you can't get motivated?
Motivation sometimes feels fickle. We have a goal, make plans to meet it and somewhere between deciding what we want to do and actually doing it we lose steam. Jennifer, of Unfold and Begin, is intrigued by this and wants to know is there only one type of motivation?
Some of this all comes down to where we choose to live
Where should we retire?  It's a question that comes up frequently for boomers. Rita R. Robison, consumer, and personal finance journalist reports on one analysis that puts Florida on the top of the list and New Jersey on the bottom. Check out her article to see how other states rank between them.
As Baby Boomers, we are also dealing with losing those we love
Looking through some old writing, Carol Cassara found a long-forgotten piece she'd written on the loss of a friend. She believes it's one of the best things she's ever written and you can find it here
Smaller place, stuffed up closet
As for me, I'm trying to find ways to minimize my wardrobe so that it fits in my dinky closet. You may enjoy Why a Capsule Wardrobe is a SMART Fashion Move for Older Women.
What kind of stuff are you dealing with this week? Please leave a comment below.