Looking for a place to rent as an older person can be dicey especially if you're looking online. Rental scams are all over the Internet and if you don't watch out, you can lose a bunch of your retirement income.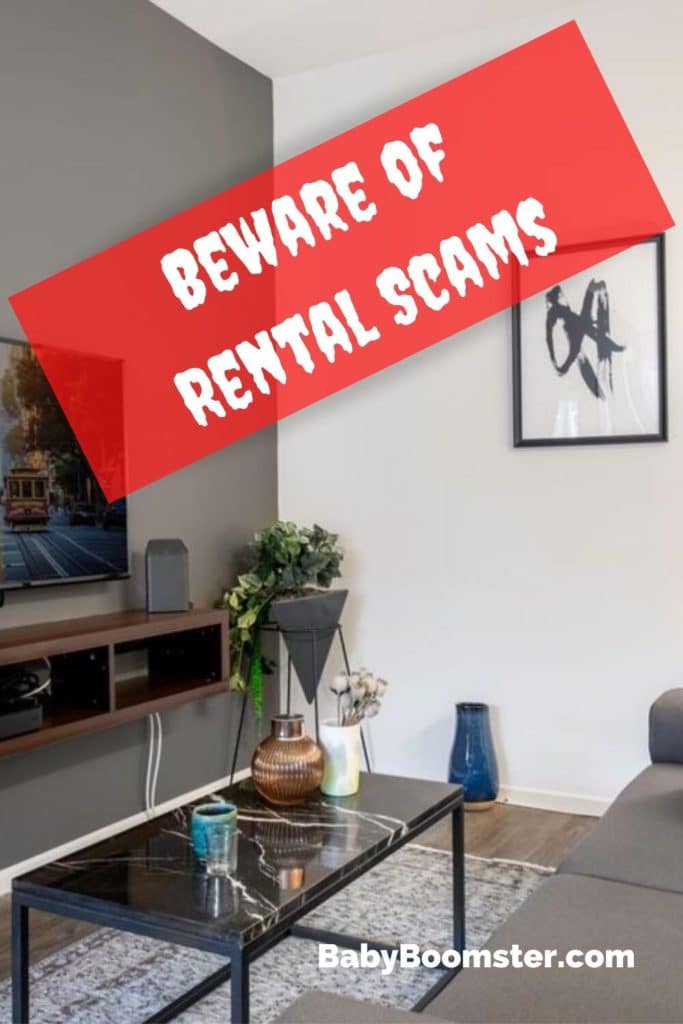 I was looking for an apartment to rent in Los Angeles, which is #12 on a list for most expensive cities to live in according to Kiplinger. Manhattan, NY is #1, and Fairbanks, Alaska is #20. (who knew?)
I had to be careful and find something that was not only affordable, but safe. Most of the places that I could almost afford were in shady neighborhoods and were pretty shabby.
If you're looking for an apartment be on the lookout for rental scams
These days, there are plenty of online sites to find rentals like Apartments.com, Rent.com, Hotpads.com, and other online sites. There are also sites that cater to older people like SeniorLiving.com, After55.com, and Silvernest. Even still, you might click on an ad that is a rental scam in disguise. Read this guide to keep from getting duped.
How I almost got screwed
A man named Michael A emailed me with an offer for a "Chic $1,000 bachelor apartment in Studio City." He said he owned it and the photos he attached made it look gorgeous. Studio City was an ideal location for me so my interest was piqued.
Most small apartments in Studio City start at a minimum of $2000 but many are much more expensive. Michael claimed that he was being transferred to the UK and needed a responsible person to rent his place. He also said he had no problem with dogs. At the time, I had 2 small pooches. If I wanted to, I could use his furniture or he would put his stuff in storage.
I replied that I'd love to see it because it's only about 10 minutes from where I live. He wrote back to say that he wouldn't be able to show it to me because he was already in the UK but wanted to be completely transparent about the process.
He was going to rent his place using an app called FLIPKEY, which is a short-term rental service similar to Airbnb. They're owned by TripAdvisor, which is a company I recommend and are known for doing short-term vacation rentals. He said they were getting into long-term rentals as well. Then he sent me detailed instructions on how to complete the transaction and even attached a copy of his passport.
The catch was, he needed my information and a rental contract (that I was supposed to write up myself) so that FLIPKEY could send me instructions on how to complete the transaction. Once that was sent, I had to deposit the first and last month's deposit of $2,000 into an escrow account and send it to the FLIPKEY representative listed on the instructions before I could even take a look at the apartment. If I decided I didn't like it, my money would be returned.
The precise way he worded his emails made it sound legitimate and I knew FLIPKEY was a legitimate company, but alarm bells immediately started going off in my head.
I went online, and low and behold, I found a post on a site called ScamWarners.com with almost identical emails, except that instead of them being written by Michael A, they came from Michael J.
Michael was referencing FLIPKEY to sound legitimate but they weren't involved with this scheme. He was just using the name. Whoever the guy is, he's a fake and a conman and probably isn't even named Michael.
After that, I saw more studio apartments listed on online rental sites that were renting for $1,000 with beautiful photos attached. They were all part of the rental scam.
The purpose of this post is to warn others about rental scams like this one. Did he think I just got off the boat? Sorry, clown, I'm more street smart than that and because I have a blog, you are outed.
Have you been a victim of rental scams? Please leave a comment below and share this with anyone you know who is planning to rent.