Have you ever asked yourself – "Who is my true self?" It's a mysterious question because some of us have no idea who we are really are.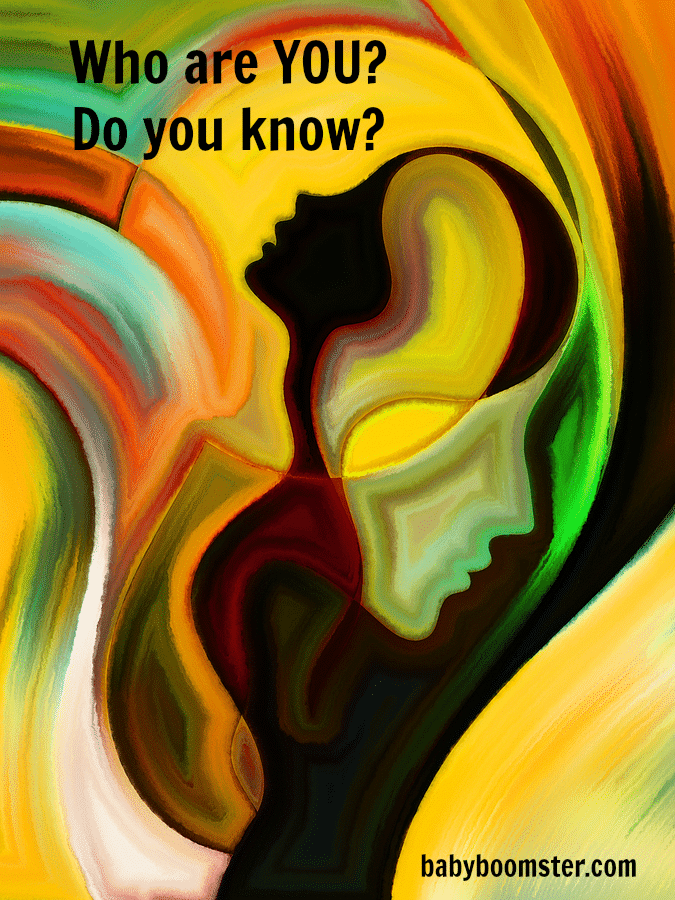 I was at a conference and one of our speakers was Nia Peeples. She's an actress best known for her part as "Nicole" in the TV series "Fame." Nia talked about the process she's been going through to re-brand herself. Throughout her acting career, she'd been branded by movie studios and agencies the way they had perceived her. As she grew older and the dynamics of her career changed, she found she had to ask herself. . .
. . . Who are you really?
It took years and several coaching sessions before she had an inkling of her true essence.
This made me think . . .
Do you know your true self?
As women, we spend so much time pleasing and taking care of others that it's easy to lose our sense of self. Our lives evolve in response to what's happened to us in our lives and we bend and mold ourselves to adjust to our situation. Suddenly, we become a person we don't entirely recognize.
We have to ask ourselves, "When am I truly the happiest? What makes me feel elated and satisfied?
When I first started blogging, it took me a while to find my groove and speak from my heart. In fact, I'm still working on it.
But isn't that what life is all about? It's a series of changes, re-inventions, and evolvement?
Each of us is a "brand" that makes us unique from everyone else. If you allow your true self to be revealed, those who resonate with you will eventually show up to cheer you on. They always do. The trick is to find a way to unmask that hidden self because it's been smothered under layers of life experiences and traumas.
Have you ever felt your "real YOU" has been locked away and is waiting to come to the surface?
Are you living as your own incomparable YOU? Or have you been molding yourself to be the perfect wife, mother, business owner, girlfriend, pal, or role model to fit in and please those around you? It's worth a thought or two.
Take a little time for yourself and write down details of who you are compared to how others perceive you. You may be surprised to find your true self is lying dormant and struggling to reveal itself. Take everyone else out of the equation for a moment and focus on the real YOU. Do you like yourself? Are you happy? What do you need to change to be more true to yourself?  I will guarantee it will be enlightening. Let me know what you come up with.
There's always a person, usually on Facebook, who comes across as the happiest person on earth. They have a perfect life, perfect kids, a perfect relationship but are secretly depressed. There's a wacky person inside them screaming to be recognized. They've spent all their time working to make everything around them perfect and lost themselves in the process.
Do you know your true self? Please leave a comment below and share your thoughts.