We're almost at the end of January 2021 and have a new President of the United States in office. But, no matter where you stand, as far as politics were concerned, you would have to agree, times were stressful during the last 4 years.
Baby Boomers are still locked down because of the pandemic which is going on month 10 but there is light at the end of the tunnel. Vaccines are becoming available, although where I live in Los Angeles, it's almost impossible to get an appointment. We are hoping that life will be a little less stressful in the near future.
Our Baby Boomer Bloggers have been thinking about all this too. Some are still in stressful mode and others are taking life in stride. Enjoy this week's post roundup.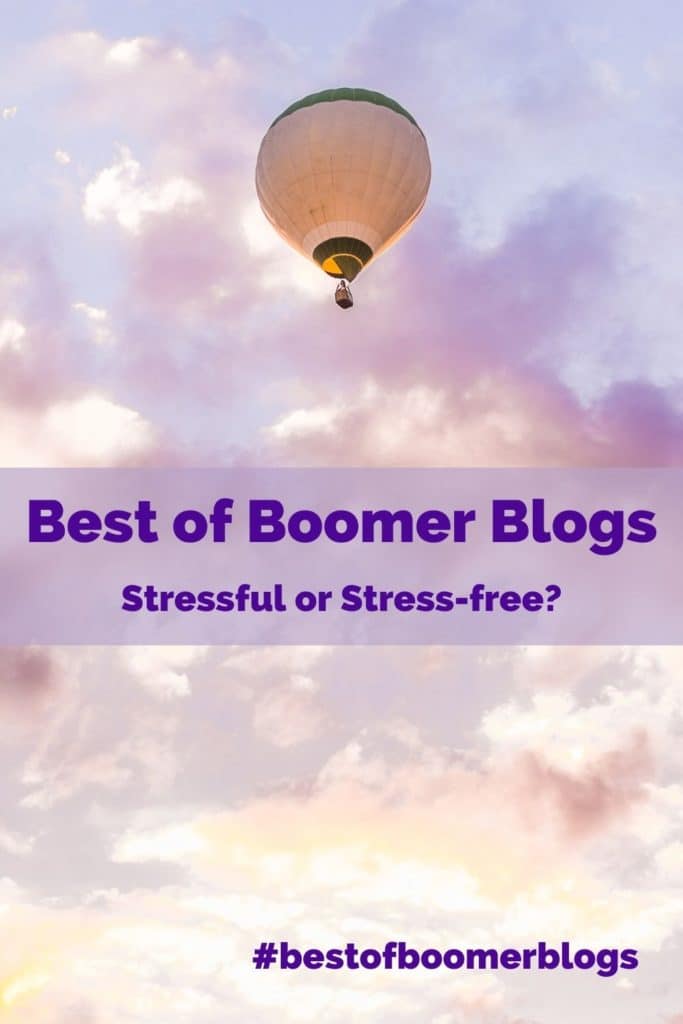 Stressful at the store
Laurie Stone of Musings, Rants & Scribbles gets a cold chill when she hears them. Like someone with post-traumatic stress syndrome, her pulse increases. Her stomach tightens. She starts feeling light-headed. Did she hear that right? Maybe she got it wrong. But yes, her husband Randy just uttered those frightful words: "I'm going food shopping." Oh no.
Financial stress with relief in sight
If you haven't received your second stimulus payment yet, watch your mailbox, recommends Rita R. Robison, consumer, and personal finance journalist. And, read her article, so you won't be like some people who unwittingly threw away their first payment.
Angst about past regrets
Maybe, like Carol over at A Healing Spirit, you've had plenty of time this past year to look inward. She's been considering how love and forgiveness are mutually exclusive and shares her thoughts in her post, Still Unforgiven.
Feeling lightness and joy
It was a good week for Meryl Baer of Beach Boomer Bulletin. Nothing stressful occurred in her life, but major events stirred the country. Inauguration Day, a jackpot lottery, and those Bernie memes, as she relates in this week's post A January Week That Was…
Getting things done no matter what
Back in November, Jennifer of Unfold and Begin turned 59 and wondered what she would do between then and her 60th birthday. She was concerned that with the pandemic it wouldn't be possible to try as many new things as she hoped. Turns out, she surprised herself and she didn't have to go outside to accomplish any of them.
Losing that COVID weight
Tom from Sightings Over Sixty realizes that a lot of people have gained a few pounds over the holidays. Or they've put on the so-called Covid 15. If you need to go on a diet, he's come to the rescue with Lose Weight the Natural Way It's the diet to end all diets.
Maybe time to pick up a book?
I have to admit that I have been really bad about reading books because I've either been watching the news or I'm trying to binge-watch every show on my streaming channel. However, I plan to start reading or listening to more books now that times are less stressful.
I like to recommend books that have been written by other Baby Boomers and midlife writers I know and books that are specifically written for the Baby Boomer demographic. Check out my list, here. If I'm missing any, let me know.
How have you been doing in the last 10 months? Are you hanging in there? Please leave a comment below.