I recently added PBS documentaries to my Amazon Prime subscription and watched a 2-part series called Citizen Hearst | American Experience.  Other than Hearst Castle, Patty Hearst, and little from Citizen Kane, I didn't know much about William Randolph Hearst.
I'm a huge sucker for documentaries because I am a history geek and Hearst was quite a character. He was one of the first newspaper publishers in the U.S. to blatantly exaggerate the news and use it for his own political and social gain.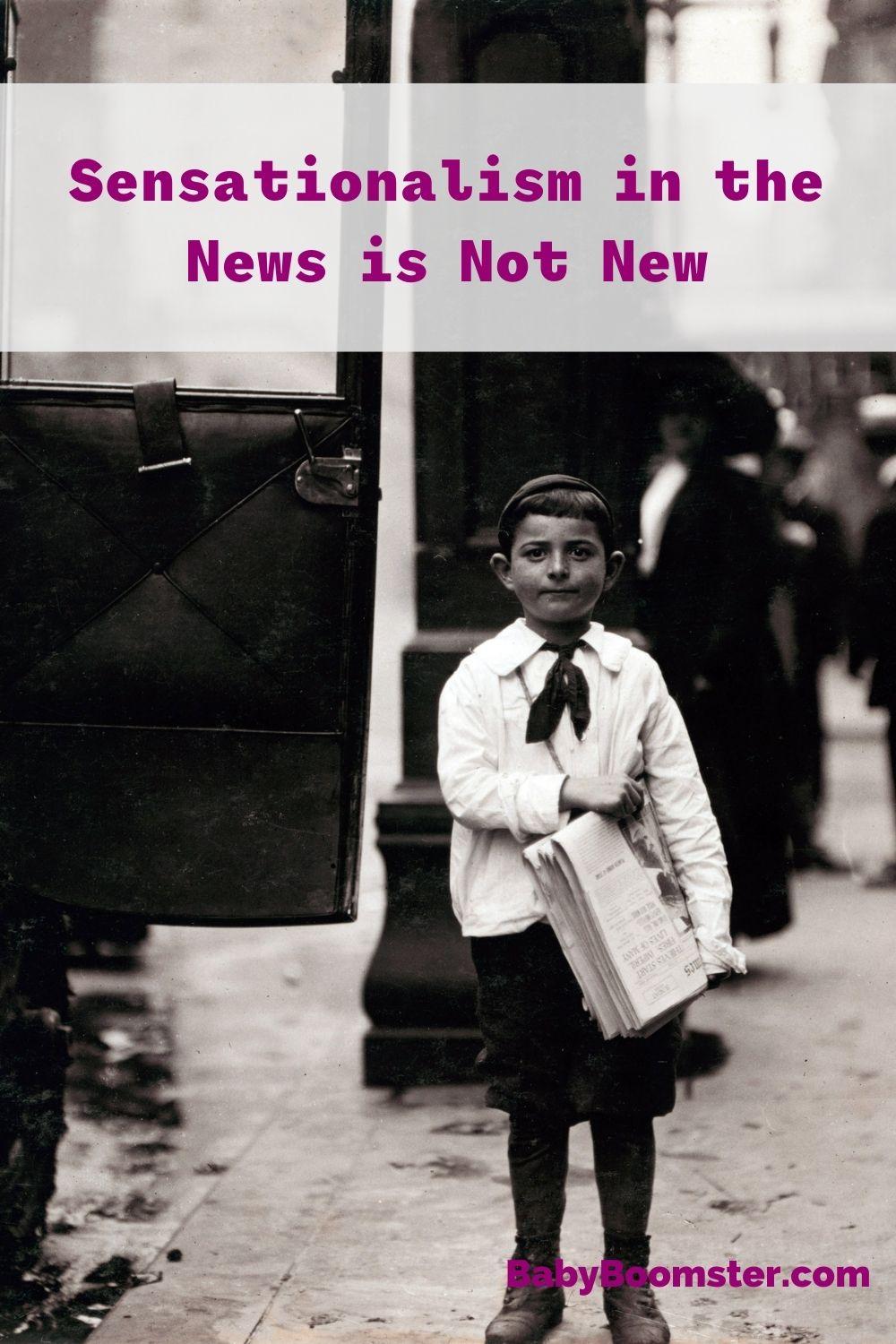 After his millionaire mining tycoon father George Hearst died when W.R. was in his 50s, his mother Phoebe held on to the family purse strings. W.R. loved to spend money freely and although he was brilliant at building his businesses, he always had to ask her for loans when he went into a new venture.
Hearst owned the New York Journal during the 1890s and was hugely competitive with Joseph Pulitzer who published the New York World. W.R. often stole his writers and other employees. Both were known for "yellow journalism" because their papers featured sensationalized news stories with smatterings of sex, gossip, entertainment, and advertising.
They were also blatantly racist and at one time ran Yellow Kid comics. The Yellow Kid, who looked suspiciously Asian, was supposed to represent a barefoot boy from the slums who had a shaved head because of lice removal. The comics became hugely popular as both papers were trying to capture more of the lower-class audience. It reminds me of Rupert Murdoch as both Hearst and Pulitzer were enormously wealthy and had nothing in common with the down-trodden poor.
Sensationalism in journalism has been around for a long time
I often read snippets on my Smart News app from the British Press. They are extremely brutal especially when reporting on the Royal Family. As I write this, the Queen's Platinum Jubilee is taking place in London to honor her 70th year on the throne, and they are going all out with speculation and blatant lies. Harry and Meghan can't make a disparaging face without causing an uproar.
I felt like they clumsily handled their affairs after leaving the Firm, but news organizations like Express Online and Mirror Online are making them out to be the worst scumbags on Earth. Every body-language expert is having a field day.
Tabloid journalism takes sensational news one step farther
Tabloid newspapers, like the National Enquirer, are more compact than mainstream papers. One of the first tabloids in the U.S. was the New York Daily News which was founded in 1919.  W.R. Hearst started his own tabloid in 1924 to compete with it called The Daily Mirror. Rag papers have no basis in facts at all but are massively consumed and prominently displayed at grocery store checkout counters.
Has fact-based news improved over the years?
Sadly, no and in many ways, it's much worse. Opinion news is now king. It has replaced legitimate paper newspapers and TV news programs. The good thing is that we can view news stories as they happen in real-time. The bad news is that the Internet and streaming services feed us opinion-based news that can skew how we view the world and vote. Facts be damned.
Knowing the history of how sensational news has evolved gives today's news some context.
The next day, I watched another two-part American Experience – The Circus which explores P.T Barnum, James Anthony Bailey, and The Ringling Brothers.  Again, interesting fellows from history who give us much to ponder on.