Maintaining a healthy diet and consuming essential nutrients are important throughout a person's life. The foods we eat have a significant impact on our bodies and our overall health, helping to keep us strong and healthy and preventing disease and illness. However, it's even more crucial for those over the age of 50—especially women—to prioritize what they eat and where they get their food.
This article will look at the importance of changing dietary needs as women age and why it's not only important to eat the right foods but to be mindful of where you are buying those foods as well.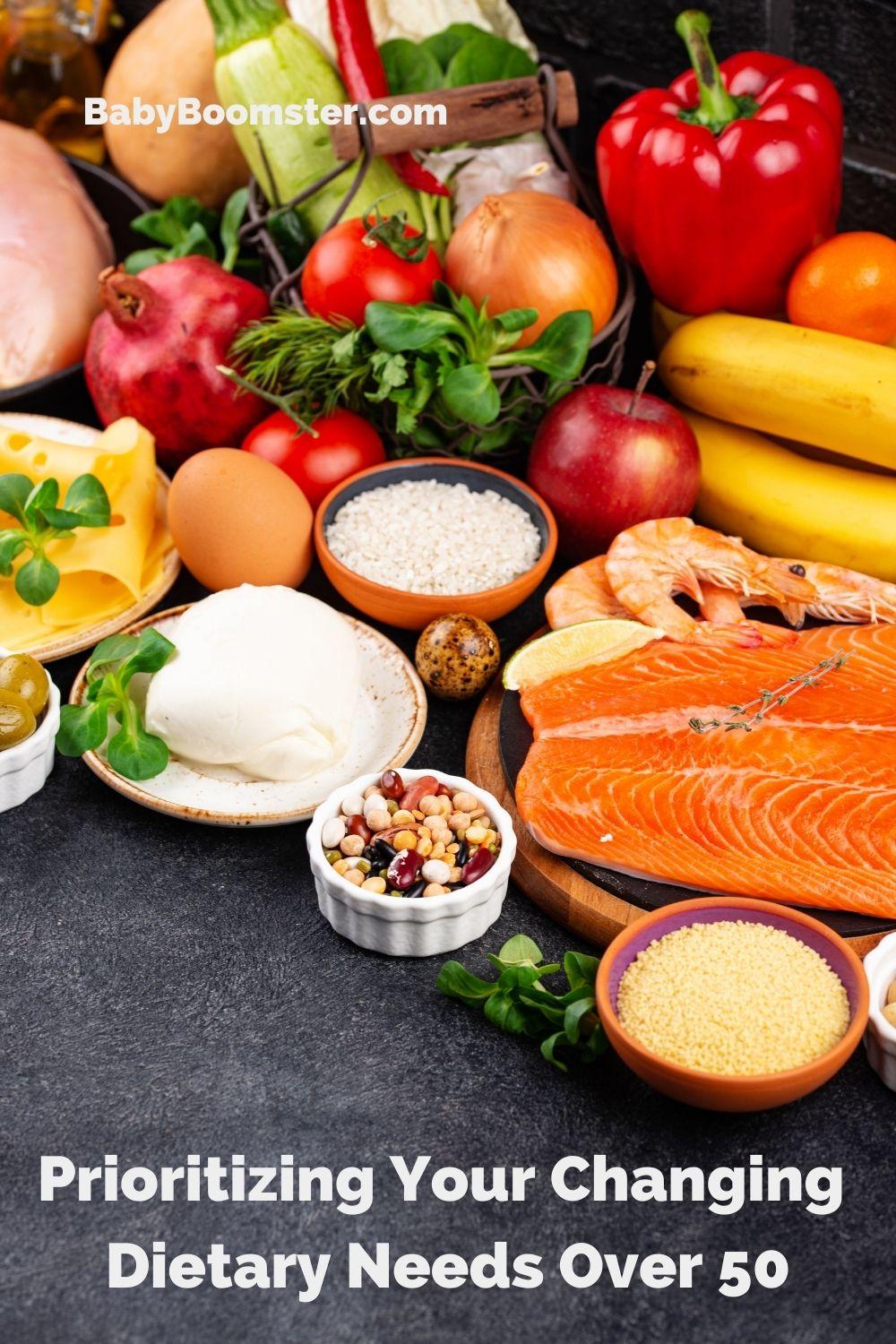 Why Your Diet Should Change As You Age
As your body ages, it naturally becomes nutrient deficient and more fragile, making you more susceptible to injury, illness, and disease. And women especially tend to require more nutritious foods than men because of the harsh changes their bodies go through, such as menopause. Over time, your body loses bone density and muscle mass and can more easily become vitamin deficient. Your cardiorespiratory system and brain function also diminish as you age.
However, despite these potentially worrisome changes, aging doesn't need to be scary, but it does require you to make some changes. Many women maintain strong, healthy bodies for years, even after they've hit 50. The key is to be more mindful of what you consume and put into your body.
If you want to have good skin, strong bones, and muscles, and avoid disease and illness, you have to start prioritizing your dietary needs. Of course, everyone is different, and some foods that work for one person might not work for another. But there are general foods and nutrients that women over 50 should be eating on average to help them stay healthy as they age.
Where You Buy Your Food is Important Too
When talking about eating the right foods, it's important to note that where you get your food can also impact your health. In fact, some doctors have even started screening patients to better understand where they shop for food and how it affects their health. Studies have shown that behavioral and economic factors, such as where people buy their food and how far they travel to get it, can affect their overall health.
For example, some people live in what are known as food deserts, which are areas that offer limited access to nutritious, healthy foods. And unfortunately, food deserts can put certain people at higher risk of developing disease and illness, such as older populations, because it is not as easy for them to travel around to find healthier options.
Furthermore, being mindful of where you shop for food is also about sustainable consumption. The foods you eat not only need to be healthy but they should be sourced ethically as well. Buying from large chains and corporations can have significant impacts on the environment and local communities. Whereas buying from small local stores and farmer's markets is more sustainable and can help ensure local communities continue to have access to healthy food options.
Dietary Tips for Women Over 50
When it comes to making dietary changes, the healthier the food, the better. However, that doesn't mean you can't still indulge and enjoy good snacks now and then. But it's wise to start incorporating healthier snack options more often than not. And on average, your bigger, daily meals should also be more nutritious and wholesome.
The nutrition and healthy eating tips below can help get you started:
Calcium and vitamin D — As you age, you will naturally begin to lose bone density, and osteoporosis is a major concern for women over 50. So focus on eating three to four servings of low-fat dairy every day.
Fiber — Fiber is essential as it helps maintain a healthy digestive system and can fight off other health issues, such as high cholesterol and high blood pressure. Good sources of fiber include legumes, whole-grain bread and cereal, whole-wheat pasta, oatmeal, and brown rice.
Lean proteins — It's important to eat enough protein to help you maintain a healthy muscle mass. While many people today are starting to shift towards more plant-based diets, this can result in a lack of protein needed to help you stay strong as you age. So try eating things like skinless chicken and fatty fish. And if you are plant-based or vegetarian, eat more soy, eggs, nuts, and beans.
Fruits and veggies — The more fruits and veggies you can fit into your daily diet, the better. Fruits and vegetables are great sources of antioxidants, which are essential in fighting off disease and illness. And try to keep it varied—eating a variety of different colored fruits and veggies is the best way to get a rich source of various vitamins, minerals, and antioxidants.
Take a multivitamin — Eating a daily diet that provides all the essential nutrients is not always easy, so it's a good idea to supplement and fill in the gaps with a daily vitamin. B-12 is especially important as women tend to become deficient in this essential vitamin as they age. B-12 is vital for maintaining healthy brain function and a good level of red blood cells.
Final Thoughts
If you want to stay healthy as you age, you have to start making changes to your diet—there is no way around it. Just as your body changes, so should the foods you eat. This isn't to say you can't still enjoy yourself, but on average, it's crucial to give your body the essential nutrients it needs. As with all things in life, it's all about balance. So long as you are eating mostly healthy foods, then it should be okay for you to indulge now and then as well.