International Women's Day is celebrated on March 8, but every day should be Women's Day, right? FTD has rounded up 100 of the most powerful quotes from amazing women like Eleanor Roosevelt, Beyonce, Malala Yousafzai, and more!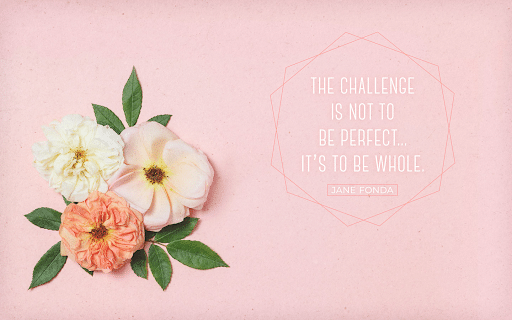 To keep you motivated and empowered through Women's History Month, use the gorgeous (and free) downloadable wallpapers FTD created using these quotes –– every time you turn on your screen, you'll be met with the uplifting words of Coco Chanel, Anais Nin, and Jane Fonda!
Read through these quotes, then send them along to your gal pals to inspire them too! For those in a gifting mood, print out one of the beautiful images and send it to a strong woman in your life along with a fresh bouquet to remind them how amazing they are!
You'll find over 100 inspiring quotes on the site from extraordinary women from around the world. Share them on Facebook, Twitter, and your other social media networks. Let's spread love, joy, and empowerment to women everywhere. Women are magnificent. Hear us roar!
This is a quote I love by Tina Fey.
"You can't be that kid standing at the top of the water slide, overthinking it. You have to go down the chute."

~ Tina Fey
That's so true, isn't it? If you keep over analyzing things it's almost impossible to make your dreams happen because you're getting in your own way and making excuses. Slide down the slide with abandon. Don't procrastinate. You never know what amazing things will manifest if you do. See if you can find something to do on International Women's Day that will make the world a better place. Who can you help? Who can you mentor? We'd all love to hear about it.
Which quote on the site is your favorite and why? Please leave a comment below and let us know.
Celebrate International Women's Day everyday!