International Women's Day is celebrated on March 8 and March is Women's History Month. It's a time when we celebrate the accomplishments of women from the past and in the present. We all love cool quotes, right? FTD has rounded up 100 of the most powerful free quotes from amazing women like Eleanor Roosevelt, Beyonce, Malala Yousafzai, and more!
You can find them and use them for yourself, by clicking here.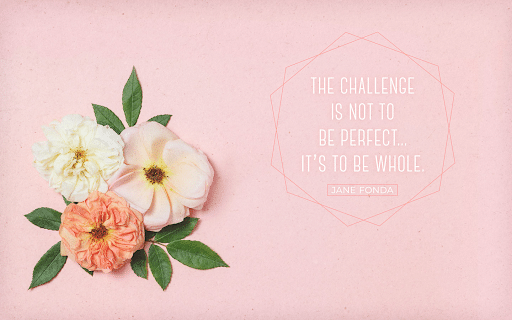 This quote by actress/writer/producer Tina Fey is one I relate to
"You can't be that kid standing at the top of the water slide, overthinking it. You have to go down the chute."

~ Tina Fey
That's so true, isn't it? If you keep overanalyzing things it's almost impossible to make your dreams come true because it's just an excuse to get in your own way.
Slide down that water slide with abandon. Don't procrastinate. You never know what amazing things will manifest if you do. See if you can find something to do that will make the world a better place. Who can you help? Who can you mentor? We'd all love to hear about it.
Who are women in history that have influenced and inspired you?
I live in Los Angeles and wrote a post, now on my new blog BoominginLA.com, about a few of the most prominent and influential women from LA who helped build our city and make it what it is today.
But many women who deserve honor are not very visible. They make a difference in smaller, but just as important ways. Some are healthcare workers, doctors, teachers, artists, grocery store clerks, social workers, law enforcement, government workers, business owners. Others are mothers, community activists, Girl Scout leaders, or work for various charities.
I like to support women-owned businesses when I can because they are so important. What are some of your favorites?
Do you have a quote you love that will inspire other women? Please leave it in the comment below.
Celebrate International Women's Day every day!
This post was updated on 3/2022.