I admit I feel old when it comes to the new gender identity pronouns that people are attaching to their online and offline profiles. He/him, She/Her, They/Them. To those of us who grew up with "him" and "her", it can sometimes be confusing.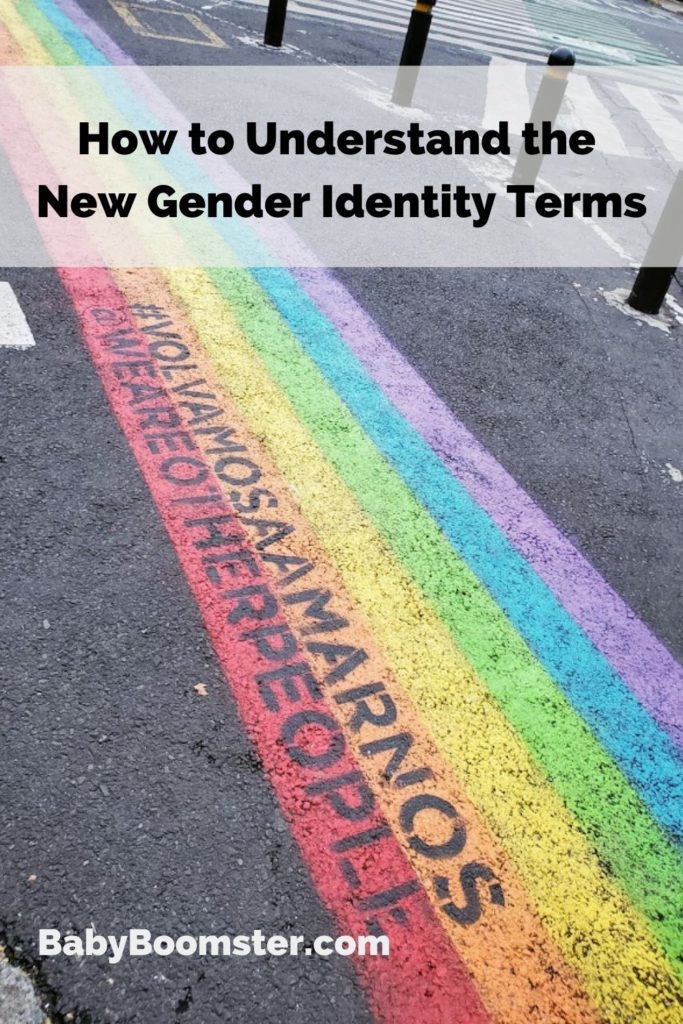 I've been a voice actor for 40 years and have been involved with theatre and film folks all my life. A person's sexual orientation never mattered to me because I was always surrounded by those who were either gay, lesbian, bi-sexual, or trans. But now there is even more differentiation, with sets of gender identity pronouns to match.
One of my Twitter profiles is focused on actors in my voice over tribe. Suddenly, they are being cast according to their gender identity which never happened before. It was always the best voice for the job but now casting directors are asking for specific types based on their orientation.
To an older Baby Boomer like me, it's a little baffling. For instance, the new term "non-binary" used to mean "androgynous," or at least I thought it did.
The definition, according to the National Center for Transgender Equality reads,
Most people – including most transgender people – are either male or female. But some people don't neatly fit into the categories of "man" or "woman," or "male" or "female." For example, some people have a gender that blends elements of being a man or a woman, or a gender that is different than either male or female. Some people don't identify with any gender. Some people's gender changes over time.
People whose gender is not male or female use many different terms to describe themselves, with non-binary being one of the most common. Other terms include genderqueer, agender, bigender, and more. None of these terms mean exactly the same thing – but all speak to an experience of gender that is not simply male or female.
There is a character on the Hulu TV show "Billions" who is non-binary. "They" plays the part of Taylor Mason who is an adversary and sometimes colleague of Bob Axelrod, a rich hedge fund CEO. "They" was also featured in "Orange is the New Black." Using gender identity pronouns can be challenging when trying to follow traditional grammar rules and takes a little getting used to.
BIPOC adds a racial element to the mix. It stands for "Black, Indigenous, and People of Color" and is often tacked on to a person's gender identity in a profile. It enables a shift away from terms like "marginalized" and "minority."
Other "new" gender identity terms
Cisgender – or CIS is a person whose gender identity aligns with the sex they were assigned at birth. A He/him or She/her is a CIS.
Transgender or TRANS is someone whose gender identity differs from the sex assigned at birth. Bruce Jenner became Caitlyn Jenner and Ellen Page became Elliot Page.
Agender is different than non-binary in that an agender person is someone who does not identify as any gender.
Even more differentiation in terms
Aromantic – Someone who does not experience romantic attraction.
Asexual – A person who does not experience sexual attraction.
Bicurious – A person interested in people of a variety of genders.
Bigender –A person whose gender identity encompasses two genders.
Demiromantic – a person who experiences sexual attraction only after forming an emotional connection.
Demiboy – A person whose gender identity is only partly male regardless of their sex at birth. A demigirl is the opposite.
An even longer list of gender identity terms can be found here.
I'm still confused. How about you? Please leave a comment below.
This post isn't meant to make fun of those who have different sexual orientations. It's about learning the terms to understand and respect those who fall into those categories.