You really can't tell when you or a family member is going to get sick. All you can do is prepare for it as much as you can, especially financially. Having an emergency fund, after all, never hurts. Getting a health insurance plan is great as well…but what about those medical emergencies that you weren't prepared for? What about those expenses that are not covered by your policy? What then?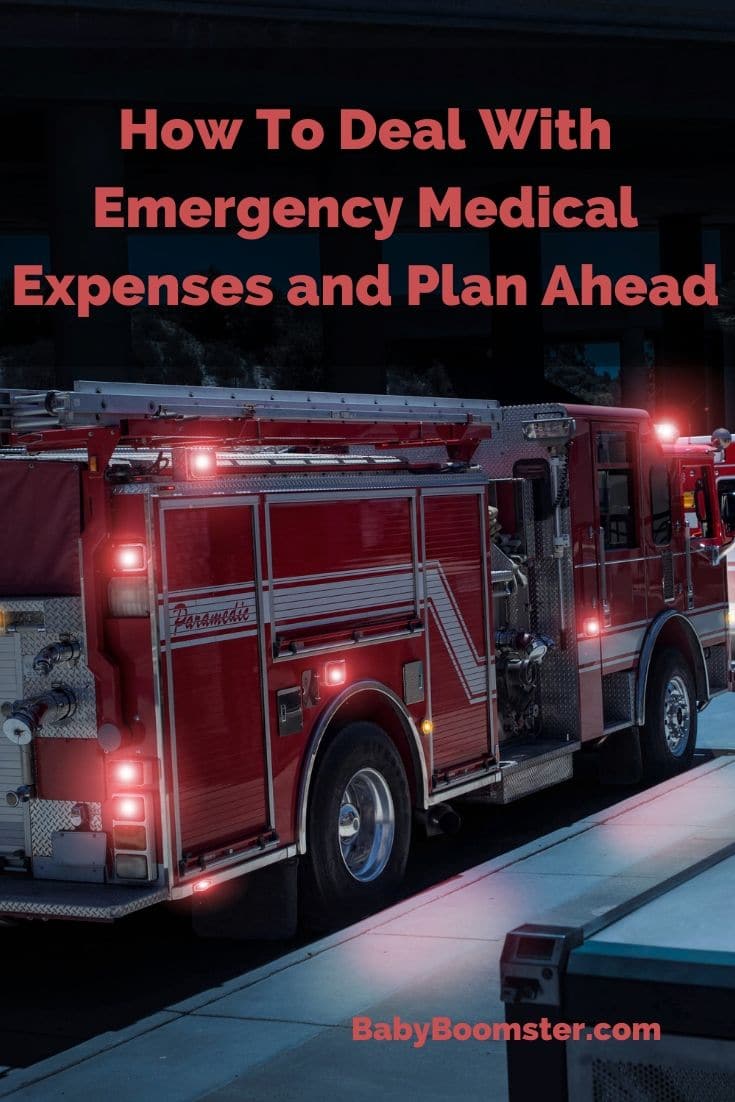 That's what we are going to talk about in this article. We are going to share with you some helpful tips on how to deal with emergency expenses especially those that are not covered by insurance and more! Let's get started.
What are The Common Medical Expenses That Are Not Covered By Insurance?
Here's a quick list of expenses uncovered by insurers for your reference:
Pre-existing conditions before your coverage
Injuries related to sports and extreme activities
Prescriptions
Preventative care (including tests and vaccines)
Dental procedures
Hearing treatments
Alternative therapies and treatments
Mental or psychological treatment
Of course, the coverage varies from plan to plan but the items we have mentioned above are the usual exclusions. If you find yourself in need of financial help for any of the medical needs we've listed then you can consider personal loans online for medical expenses. This leads us to our next topic.
How To Pay for Emergency Dental Care Without Insurance
Dental care can sometimes cost hundreds of dollars per treatment. In fact, multi-session procedures can even cost up to a thousand! Fortunately for us, there are actually a number of facilities that offer dental care at a lower price (or sometimes, even for free!) such as dental schools, public dental clinics, and free dental clinics run by charitable institutions and nonprofit organizations.
More Tips To Handle Emergency Medical Expenses
But what if you need help beyond dental services? Here are some more tips that might help you out:
Keep Records
It's always smart to keep a log of everything health-related. Record conversations you've had with your doctor and insurance provider as well as all the necessary documents, medical records, and receipts that will help your insurance claims and disputes in the future.
Plan Ahead
We have mentioned above that having an emergency fund ready is a great help in this time of need. However, aside from that, you should also do your homework and get as much information as you can to have a full understanding of medical bills that you can expect to meet during the treatment process. This will be helpful when you're deciding your loan amount and other future medical-related financial pursuits.
Ask for Reduced Rates or Pay in Advance
There are medical institutions that offer discounts and reduced rates, especially for those who pay in cash or in advance. Some hospitals even offer to waive certain fees depending on the particular case of the patient.
Call Your Regulator
There are times when the bill surprises us with a massive out-of-network cost. Take a deep breath. This might just be some error. You can ask your doctor and your insurance company for assistance. If they can't provide you with any assistance, though, then it's time to contact your regulator. That would either be your state's medical board and insurance department or if your insurance is through your employer, the U.S. Labor Department's Employee Benefits Security Administration.
Apply for Financial Assistance
There are various financial institutions that offer assistance for families burdened with medical expenses. Some of these are organizations that target specific conditions like cancer, heart disease, chronic illnesses, and more.
Ask For a Payment Plan
Contact both your doctor's office and the hospital's billing section to negotiate your fees and come up with a payment plan. It doesn't even matter if you're planning to pay them eventually. Just give them a heads up about your plans as soon as possible so that they are aware that you aren't just ignoring your bills.
The Bottom Line
Medical emergencies happen and they can come with expenses that are way beyond anyone's capacity to pay. Just know that there's a light beyond that tunnel, beyond your billing statement. There are steps that you can do to enjoy free benefits, lower the rate of your medical expenses, and negotiate your payment terms so that your family can still continue in life without that heavy financial burden. Good luck!