With all the talk about Russia, I thought it would be fun to look back at some of the Cold War-themed TV shows we watched when we were young. I didn't understand all the implications back then but enjoyed them nonetheless. Now that we're older we can more fully appreciate their satiric innuendos.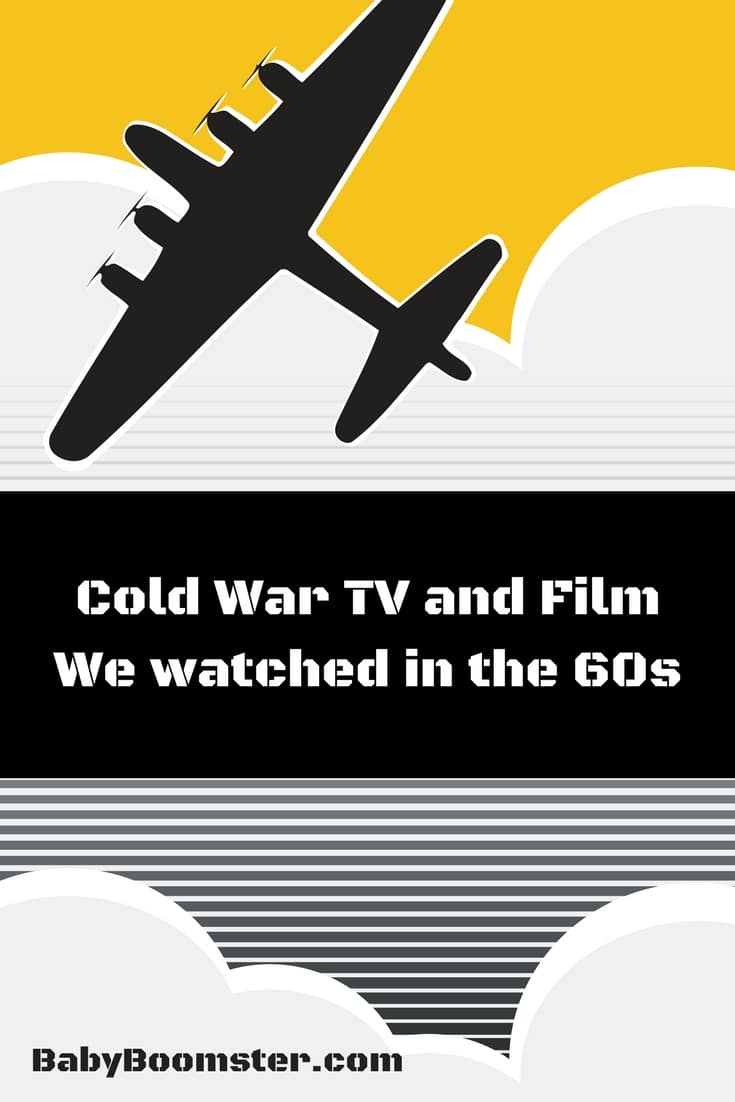 Rocky and Bullwinkle – Boris and Natasha
Who didn't love Rocket J. Squirrel and his goofy friend Bullwinkle the Moose? It was produced by Jay Ward, and although the animation was choppy, it always held our attention. A couple of years ago, I got to meet June Foray who was the voice of Rocky at the Motion Picture Academy. She was 96 years young at the time and barely topped 4' tall. I never got to work with her as a voice actor, but she was active well into her 90's until she died just short of 100 in 2017.
I loved the episodes with Boris Badenov and Natasha Fatale, who were spies from Pottsylvania and took orders from Fearless Leader. I'm not sure why they saw Moose and Squirrel as a threat, but they were constantly after them. They even followed our heroes to Hollywood when Bullwinkle was convinced he was the world's greatest actor. Pottsylvania was obviously Russia and spies were a real thing during the Cold War period. Apparently, they still are and Fearless Leader (Putin) is still a dangerous threat.
Today, you can watch episodes of The Americans and the feature film Red Sparrow to get an idea of how they operated during the Cold War and now.
Rocky and Bullwinkle also featured the hilarious Fractured Fairy Tales, Mister Peabody and Dudley Do-Right of the Mounties. I did melodrama for 3 years at Knott's Berry Farm as the heroine and could relate to Poor Nell being taunted by the evil Snidely Whiplash.
Get Smart
I never missed an episode of Get Smart starring Don Adams and Barbara Feldon. It debuted in 1965 and was created by Mel Brooks and Buck Henry. (Two of the funniest men that ever lived)
Maxwell Smart (Agent 86) and Agent 99 (Barbara Feldon) worked at CONTROL (CIA) and they were constantly on a mission to fight KAOS (KGB) I loved Feldon's "mod" attire. She was glamorous but clearly much smarter than Max. A funny note about the show: Agent 99 was mostly seen slouching or sitting because Feldon towered over Adams in height.
The Man from U.N.C.L.E.
This spy drama series (1966-67) starred Robert Vaughn (Napoleon Solo) and David McCallum (Ilya Kuryakin) (now Ducky on NCIS) They worked for another (CIA) inspired organization called U.N.C.L.E. Their primary adversary was KGB-inspired THRUSH. Ian Fleming, the creator of James Bond, contributed to the show's concepts.
I got to work with Robert Vaughn doing wardrobe on a movie called S.O.B., directed by Blake Edwards in the 1980s. He played a movie studio boss who loved to wear ladies lingerie. Go figure?
The Twilight Zone
"I think it's criminal that we are not permitted to make dramatic note of social evils that exist, of controversial themes as they are inherent in our society. I think it's ridiculous that drama, which by its very nature should make a comment on those things which affect our daily lives, is in a position, at least in terms of television, of not being able to take that stand.

~ Rod Serling (1959)
During the 1950s, themes dealing with the Cold War were not openly presented. Rod Serling changed that with several episodes of The Twilight Zone; The Shelter (1961) and Third from the Sun (1960. Both addressed the fears Americans had about impending nuclear war. (Remember bomb shelters?) The series ran from 1959 – 1964.
Other notable Cold War entertainment
The Cold War was also depicted in Spy vs Spy from Mad Magazine, the classic film Dr. Strangelove, From Russia With Love, The Manchurian Candidate, The Spy Who Came in From the Cold, The Russians are Coming, the Russians are Coming, and several episodes of Star Trek.
Inappropriate TV Series during the 1960s we loved
Hogan's Heroes
As someone with a Jewish background, I should have hated Hogan's Heroes because of its comic portrayal of Nazi concentration camps, but I admit I watched it religiously. As kids, we didn't understand the implications and just saw the humor in it. The character of Schultz "I know nothing!" clearly reminds me of politicians today.
F Troop
F Troop satirized U.S. Soldiers and American Indians during the 1860's from 1965 – 1967. (Politically incorrect now) Forest Tucker played Sergeant Morgan O'Rourke who was constantly plotting schemes to profit from the Indians along with his sidekick Corporal Agarn (Larry Storch). Ken Berry played the hapless Captain Wilton Parmenter who bashfully tries to fend off marriage with Wrangler Jane. (Melody Patterson) Patterson gave the production company a forged birth certificate and was only 16 when she began playing the role.
My father had a Fairchild movie camera with sound in the mid-60s and my family did our own version of F Troop.
I hope this brings back some memories. Which TV shows did you love to watch when you were a kid? Please leave a comment below.