Our Boomer Bloggers are located all over the U.S. so we're each dealing with the pandemic differently depending on where we live. I see older friends of mine on Instagram out and about, at the beach, visiting hotels, modeling clothes, and eating in restaurants.
But, those of us in COVID hotspots are still stuck at home. Los Angeles, where I live, did well at the beginning of the lockdown but is spiking again even though it's hot. The virus isn't like the flu that tends to disappear when the weather warms up. Even Phoenix, which is like an oven in the summer, is having a hard time providing enough hospital beds.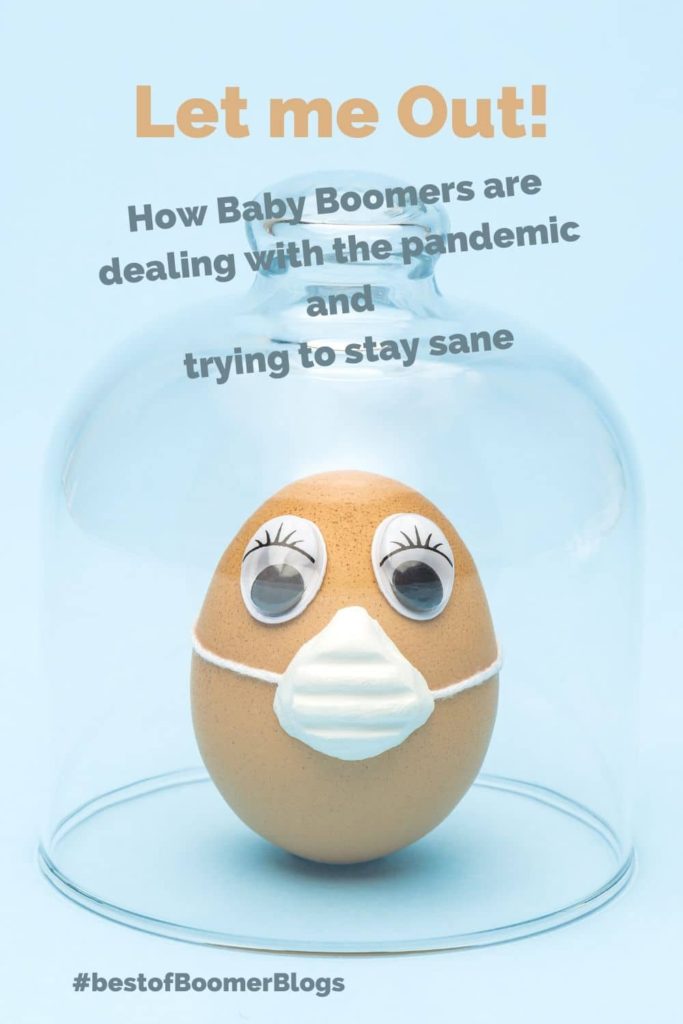 Dealing with the pandemic gets real
This week a business mentor of mine died from COVID-19. He ran a nationwide networking group called CEO Space. I used to be one of the Club Presidents in Los Angeles.
Because of him, I was able to hobnob with top speakers and gurus like Bob Proctor, Les Brown, Mark Victor Hansen, and other amazing entrepreneurs. Our forum was where I got the idea to get out of direct sales and start my own business online.
You hear about people dying from the virus but when someone you know succumbs to it, it hits you. Please wear a mask, social distance, and stay at home so we can get rid of it once and for all. Hopefully, we can go back to the type of life we knew and loved.
As if we needed a reason for a vacation
Jennifer of Unfold and Begin, shares some health benefits provided by vacations. Even if you're in a lockdown situation and can't or won't go anywhere right now, staycations can be done…as long as you act as if you're on vacation while at home and stop doing all the projects and cleaning that pile-up.
I keep dreaming of getting in my car and driving somewhere but end up sitting on my butt stressing about using a public restroom.
Instead of less anxiety as time goes on, there's more
With the pandemic raging out of control in some places, a calm center can be hard to find. At "How You Can Help When Loved Ones Feel Anxious," Carol Cassara has made several of her A Healing Spirit products absolutely free so that everyone might benefit. She hopes readers will forward to loved ones who might appreciate some help.
Performers need help too
This week Laurie Stone of Musings, Rants & Scribbles asks a question for the ages: What do you do if you're in a band and all the local bars you gig in are closed, and rehearsing is tricky because of social distancing? You play outdoors, of course, which is what happened in her front yard recently.
Yes, with the magic of small battery-run amplifiers, her husband Randy created a mini (okay, micro) Woodstock…
I wrote about a talented Baby Boomer singer from Australia who just released a new single. She has not only had to deal with ageism but the pandemic canceled all her tour dates.
No one knows what the outcome with be if they get sick
Tom at Sightings Over Sixty surveys the ways that people are dealing with Covid-19. "I know a few who have had the disease," he writes. "A 68-year-old fellow golfer was in bed for five days, then recovered. He's okay now. A couple in their 60s both had to go to the hospital …."
So pay a visit to Is It a New World? to see a variety of ways people are coping, and how you might fit into the mix of reactions.
You still have to get things done, like paperwork
On The Survive and Thrive Boomer Guide, Rita R. Robison, consumer and personal finance journalist, writes about how to select a tax preparer. Get estimates, ask about qualifications, and watch out for dishonest tax preparers are among the tips.
In other news
Meryl Baer, one of our Baby Boomer Bloggers, is redesigning her site and taking this week off to set it up. It will be called Beach Boomer Bulletin. We can't wait to see it.
I had a scary encounter with a coyote when I was out walking my two pups. As I was unlocking the door to go inside, I turned and saw Mr. Coyote on the lawn about 10 feet away. He saw me looking at him and ran away. Good thing I turned around or my chihuahuas would have been his breakfast. My landlady caught it on Ring.
How are you dealing with the pandemic? Please leave a comment below.