Spring is such an unpredictable season. In some places, the weather is perfect. In others, it's either starting to get summer hot or it's freezing cold.
Our Best of Boomer Bloggers are enjoying it in their own ways and writing down their thoughts in this week's roundup.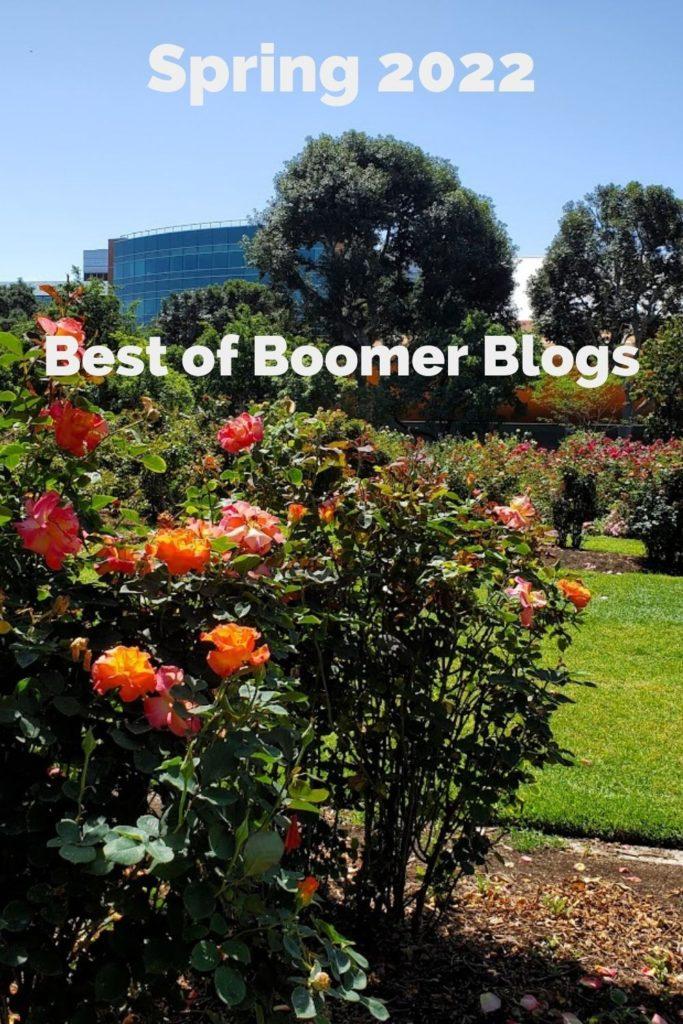 Caregiving someone who is sick
When someone we love is sick, sometimes we aren't sure exactly how to support them. In her blog this week, Carol Cassara offers some helpful tips in How to Effectively Be There For Someone Who is Sick.
Dealing with money issues
Diane Tolley writes It's tax season. That exciting time when everyone's blood pressure rises and even the most intelligent among us wander around mumbling words like 'deductions'. 'Loop holes'. 'Exemptions'. And 'ohmywordthisisgoingtodrivemecrazy'!
But another thing about 'Tax Season' that is notable is the scammers.
No tax season would be complete without a million calls from a plethora of 'you-should-get-a-real-job' persons bent on talking you out of your meager life savings.
We have our share.
And I protest…
Having royal sentiments
It felt different this week. For the first time, Queen Elizabeth couldn't open Parliament because of her waning health. In 70 years on the throne, the 96-year-old monarch has only missed this ritual twice, when she was pregnant with sons Andrew and then Edward. Laurie's husband Randy rolls his eyes at her obsession with the Windsors. But here are 3 things that keep her checking in…
Moving to a new home
They are all moved in and the boxes are unpacked. They've even planted some wildflowers and replanted rose bushes into the patio garden areas. A birdfeeder is up and all of the wind chimes are out. The umbrella is all set up to shade them on the patio but something is still missing. Could it be a couch? In Life Since Our Move to Bradenton, Jennifer of Unfold and Begin shares an update.
Trying to decipher Medicare Advantage plans
A new report by the Office of the Inspector General or OIG offers startling evidence that consumers should be wary of Medicare Advantage plans, says Rita R. Robison, consumer, and personal finance journalist. OIG's analysis shows that 13 percent of the denials it examined were for services that Medicare covers, likely preventing or delaying medically necessary care for Medicare Advantage policyholders.
Making summer plans, or not
Tom at Sightings Over Sixty was starting to make plans for the summer. Take a vacation? Go to a restaurant? Sign up for HBO Max? And then he ran into the reality of It Costs How Much?!? Now he wonders: Are you cutting back on expenses due to rising prices or doing anything else to economize these days?
Blooming roses in spring
In addition to my blogging, I've been working on a new YouTube channel about travel in Los Angeles. So, I took my smartphone and headed out to the most beautiful rose garden in LA to make a video and show off all the blooms. It's pretty spectacular. Please watch.