Once again, our Baby Boomer bloggers have been typing away at their computers and documenting their thoughts, dreams, and observations about life as we age. This time it's a real potpourri touching on various topics.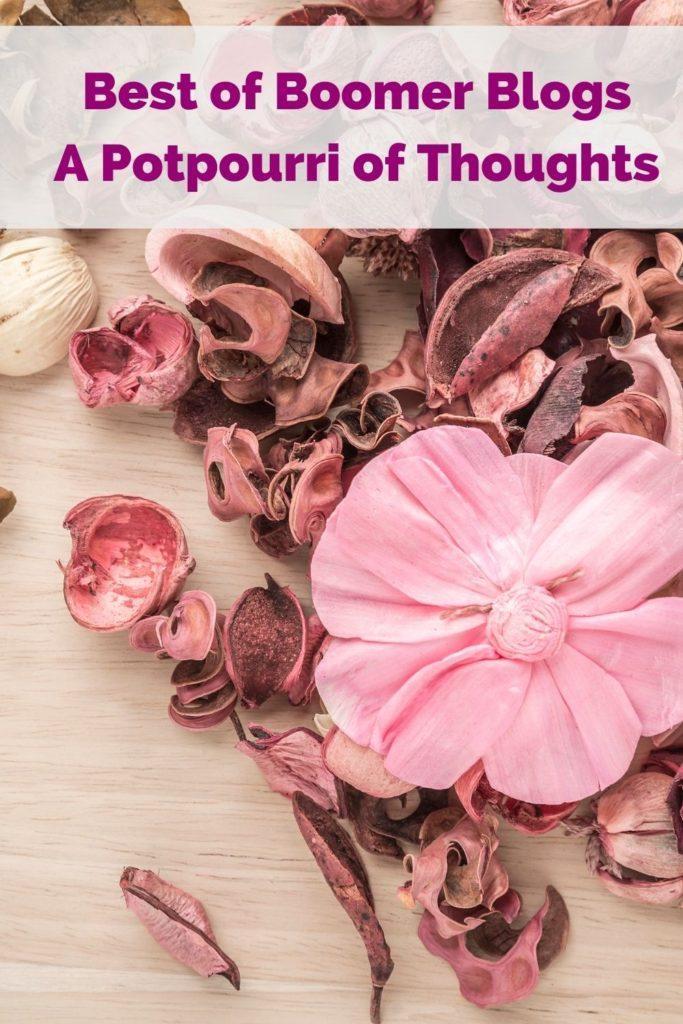 A family member that will make you blush
Do you have a family member you find to be horribly embarrassing in public? They mean well. You love them. But going out in the world by their side is torture. This happens whenever Laurie Stone takes her small terrier Libby anywhere, but especially to the local dog park. Here are the five most awkward moments…
Losing those we love is inevitable
As we age, loss becomes part of life. Loss of youth, often loss of some degree of vitality, and, of course, loss of people dear to us. Carol Cassara writes this week about how the Buddhist concept of "detachment" has helped her process her own grief in Buddhist Detachment and Letting Go Can Help With Loss.
Our health is wealth
Diane has been thinking about all the health miracles she has witnessed throughout her life.
And is filled with gratitude for those who made them possible…
Less for your money
Along with inflation at the grocery store, consumers are also facing "shrinkflation," says Rita R. Robison, consumer, and personal finance journalist. See what packaging manufacturers are shrinking these days in addition to cans and ice cream containers at "How to Deal with the Double Whammy of Shrinking Packaging and Continuing Inflation."
Women's History Month
Did you know that March is Women's History Month?  Just today I was at a memorial for a friend who was the CEO of The Valley Cultural Center. She was a powerhouse and force of nature who organized Sunday Concerts in the Park, the annual fireworks spectacular, a wine festival, a battle of the bands and brought together diverse art and culture in our community. She was also one of my monthly happy hour buddies until she became ill with cancer.
Her memorial in the park was filled with friends and even brought out some of our city officials like Congressman Brad Sherman and city councilmembers. It was an impressive sendoff. But mostly, she was a woman who gave back to our city in HUGE ways so I wanted to honor her for Women's History Month.
Check out my latest video on YouTube about the Best Side Jobs for Retirees that are Fun and Creative.