Your eyesight isn't something you want to take for granted. As we grow older, we face the possibility of being diagnosed with Age-Related Macular Degeneration, which is a leading cause of vision loss in people 50 and older. February is Age-Related Macular Degeneration (AMD) Awareness Month and Bausch + Lomb partnered with Prevent Blindness® to help others preserve their sight.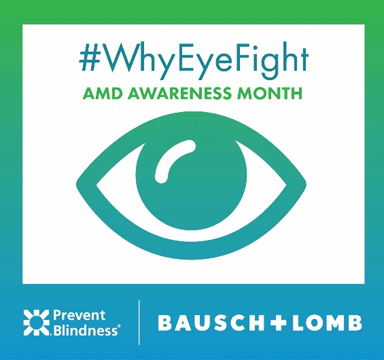 Make sure you have vision insurance by clicking here.
My mother began developing the disease in her eighties, so now it's always on my mind.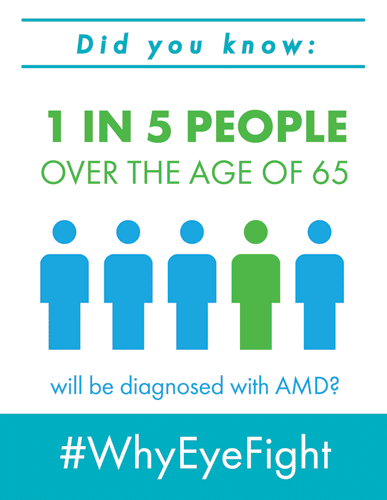 How to Reduce Your Risk of AMD:
Often, people with early AMD do not experience any symptoms, so it's important to get a dilated eye exam every year.
Get more information about age-related macular degeneration
Visit the Joy of Sight website by clicking here.
Disclaimer: I have received information about the #WhyEyeFight campaign and compensation from Bausch + Lomb. The opinions stated are my own. This is a sponsored post.
You may also enjoy: All About Your Eyes Over 50 – How to Keep Them Shining Brightly