I flew into Phoenix, Arizona to attend an anime convention as a guest voice actor. It took place downtown at the Sheraton Grand Phoenix (owned by Marriott). But, since I'm also a travel blogger, I spent my free time exploring what I could of the city in the short weekend I was there.
To my surprise and glee, I was booked into a ginormous luxury suite on the 30th floor that overlooked the city. It had 2 bathrooms, a living room, and a bedroom with an extra cushy King size bed.
The Sheraton is a lovely and convenient hotel located in the heart of downtown Phoenix and is just a few blocks away from Arizona State University. (ASU)
My VIP suite status allowed me to take advantage of the Club Lounge on the 28th floor where the hotel served a filling continental breakfast and delicious afternoon appetizers.
Click on images to view FULL SIZE and please share on Pinterest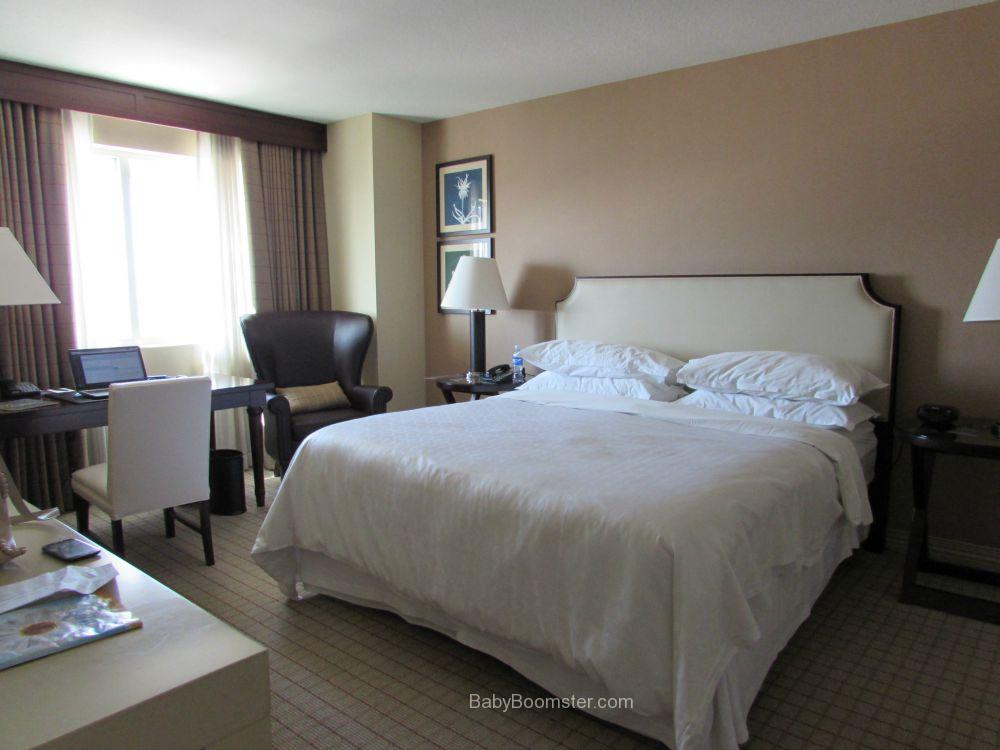 Sheraton Grand Phoenix – Downtown Phoenix
340 N. 3rd Street Phoenix, AZ 85004
602-262-2500
Exploring the downtown area
It was September and I wasn't sure what the weather would be like as Phoenix normally has temps over 110 in the shade during the summer. Luckily a monsoon had cooled off the city before we arrived and it wasn't more than 98 degrees the entire time we were there. That's considered to be cool that time of year.
I made sure to walk as early in the morning as possible before the heat set in. The Phoenix Public Market Café wasn't far away so I strolled over there to have some breakfast.
It's an eclectic farm-to-table coffee house/restaurant open from 7 am – 10 pm seven days a week. They offer a variety of creative specials every day that you can enjoy with a fresh cup of Joe, wine, or beer. An outdoor farmer's market is held outside of it on Saturday mornings.
Click on images to view FULL SIZE and please share on Pinterest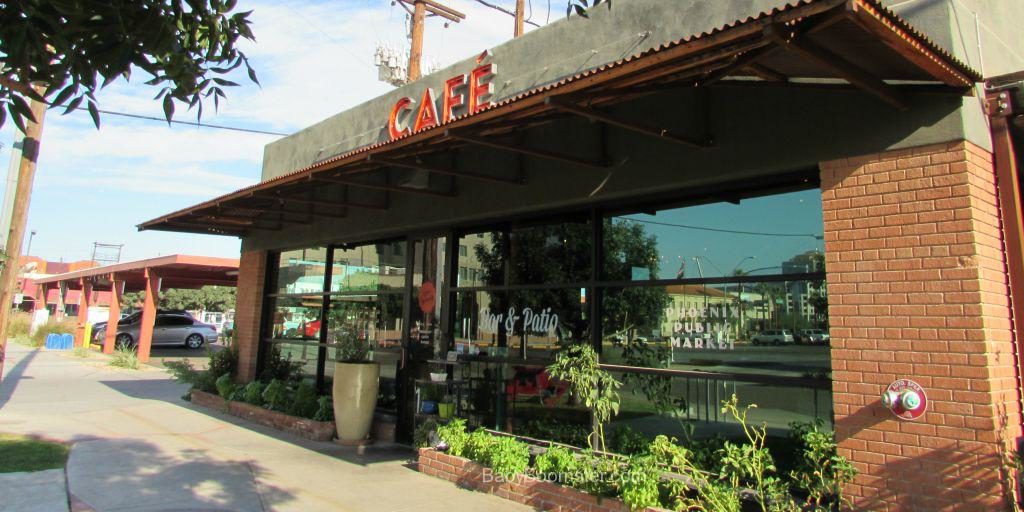 It was so good, I went there twice while I was there for breakfast. The first time I ordered their delicious homemade bagels and lox.
When I came back again, the woman at the counter recommended I try out the restaurant's daily specials. She told me one of her favorites was eggs on top of a bowl of farm-fresh chili. It's not something I would have normally thought to order, but I'm glad I took her suggestion because it was incredible!
Phoenix Public Market Café
14 E. Pierce Street Phoenix, AZ 85004
602-253-2700
www.phxpublicmarket.com
Every Friday night there is a gathering of food trucks near the hotel so a friend and I walked there to check it out. Food trucks and craft vendor tents were clustered together while street entertainers performed on the streets nearby. It was a party atmosphere and the crowd was clearly having fun.
A young college student from the University asked us to help him with a class assignment and take part in an "on the street" interview about the status of women today. We happily obliged partly mostly because he was so darn handsome!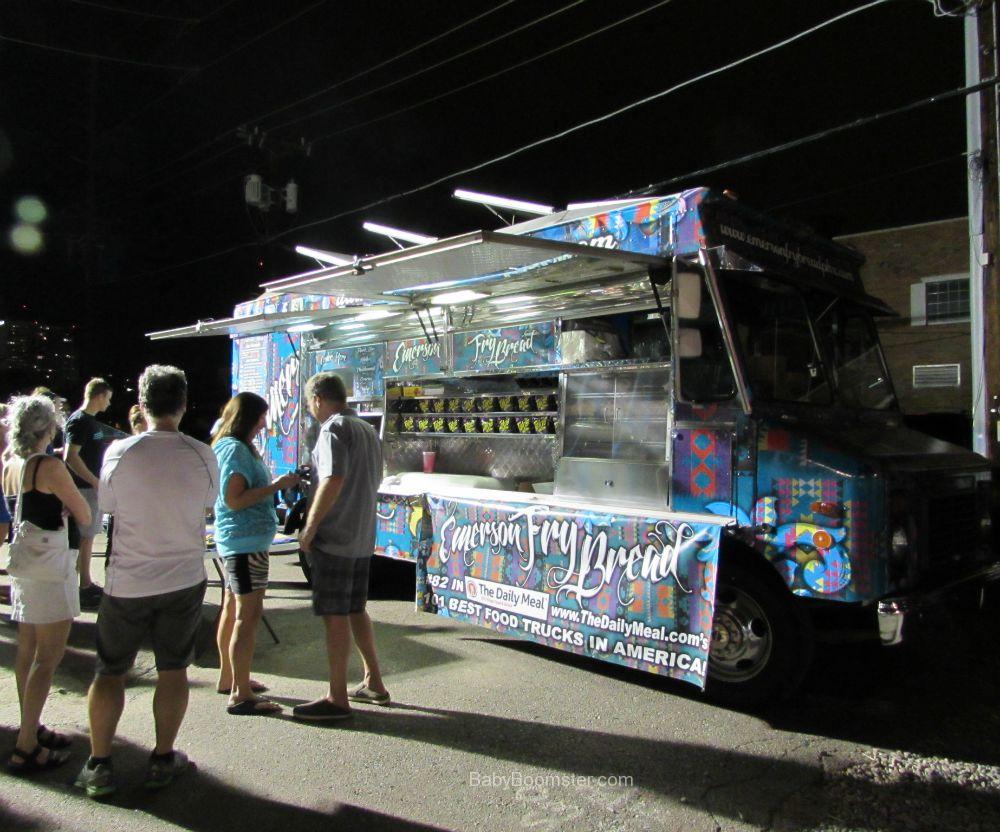 Heritage Square
The next day during my free time I walked to Heritage Square and took a tour of the Rosson House. It's a Queen Anne Victorian home, built in 1895 that's been carefully restored, by the community, to its former splendor.
Downtown Phoenix had demolished most of its older residences to make way for its more modern and trendy downtown. However, community members saved the Rosson House that had fallen into dilapidated disrepair.
Most of the vintage furniture displayed in the house was brought in from other Victorian-era homes that had been located in either Arizona or California. The museum has collected several stunning pieces including an old organ, Grandfather clock, and a throne from the "Orient."
All the vintage wallpaper was copied and reproduced from samples that were found in the home's original wall treatments. The house features a spectacular oak spiral staircase, ornate parquet wooden floors, built-in wooden cabinets, and tinted red windows above the doors for ventilation.
I can't even imagine how hot those homes were in Phoenix before air conditioning.
When the house was first built it had electric lights, running water, an indoor upstairs bathroom, and a telephone, which were all quite modern for that time period. The original owner of the house, Dr. Roland Lee Rosson, used one of the rooms for his medical practice.
He was a doctor and surgeon. The room used as his office has an extraordinary collection of Victorian-era medical tools including an instrument with a corkscrew on the end were used to repair bowel obstructions. Can we say "ouch?"
Click on images to view the images full-size in a gallery.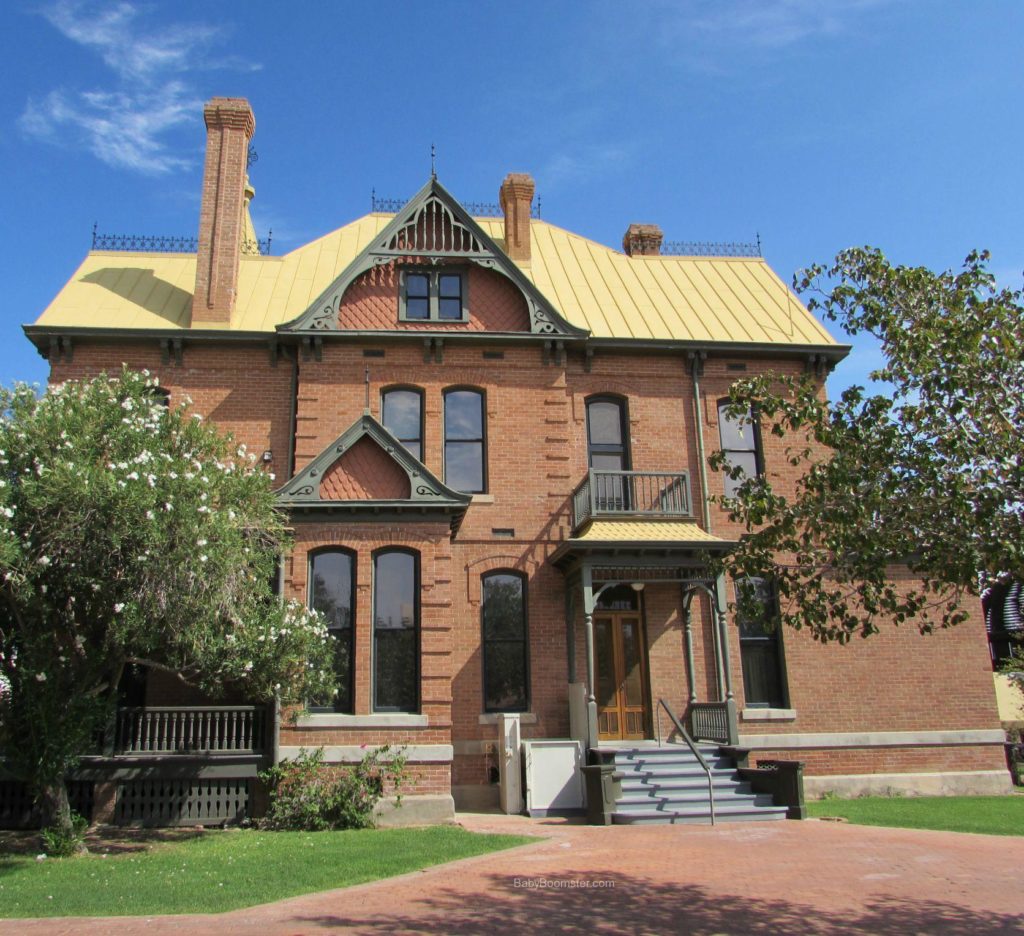 After working up an appetite from taking the tour, I walked over to Pizzeria Bianco, one of the several restaurants in Heritage Square, to have lunch. The pizza at Pizzeria Bianco reminded me a little of my trip to Italy.
I ordered a Bianco Verde Pizza made with fresh mozzarella, Parmigiana Reggiano, ricotta, and arugula arranged on top of a crunchy thin crust and washed it down with Prescott Ale. (From Prescott Arizona) It was so light I could have eaten the entire pizza, but instead took 1/2 of it back to my hotel room to nibble on the rest of the day.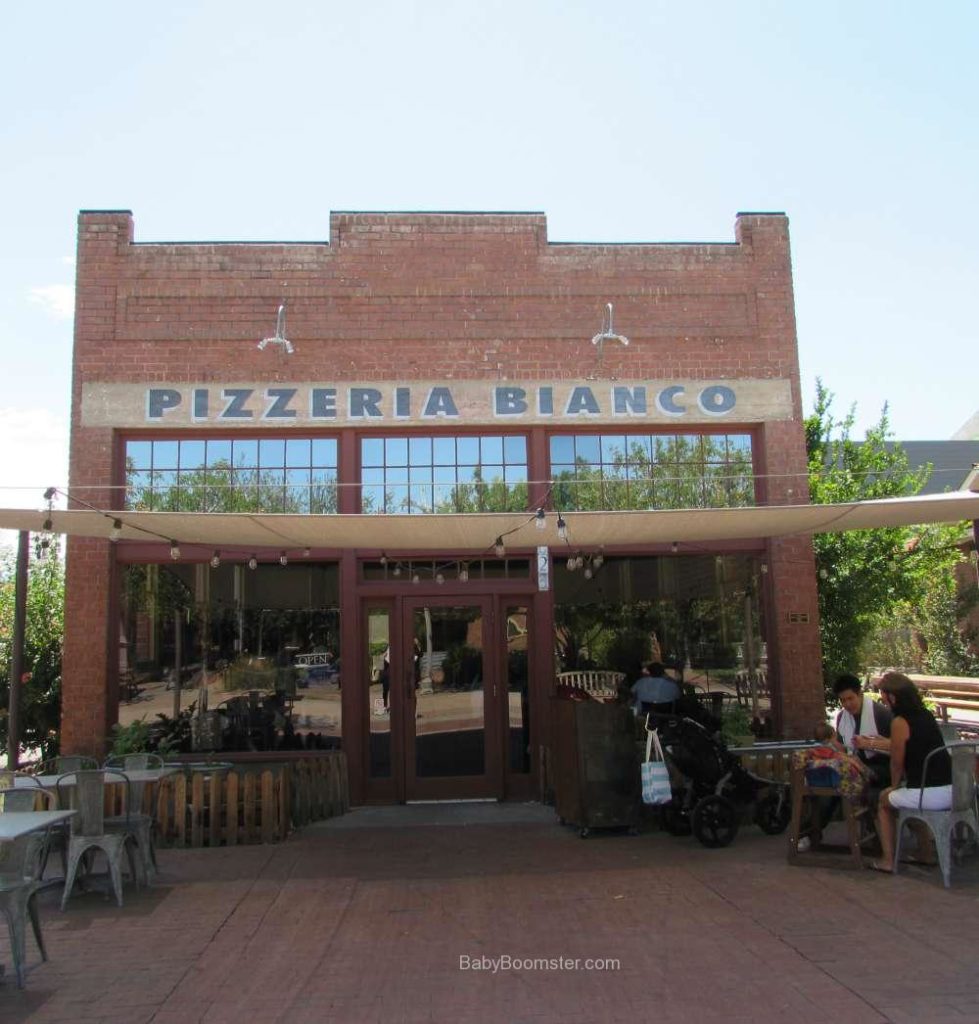 Pizzeria Bianco
Historic Heritage Square
623 E. Adams Street, Phoenix, AZ 85004
602-258-8300
www.pizzeriabianco.com
Back at the hotel for the convention
Our anime (Japanese cartoons) convention hosted over 6,000 participants who were all dressed in the costumes of their favorite cartoon characters. The hotel staff was quite tolerant despite their many bizarre costumes and antics.
Here are just a few of the characters that were hanging around the hotel.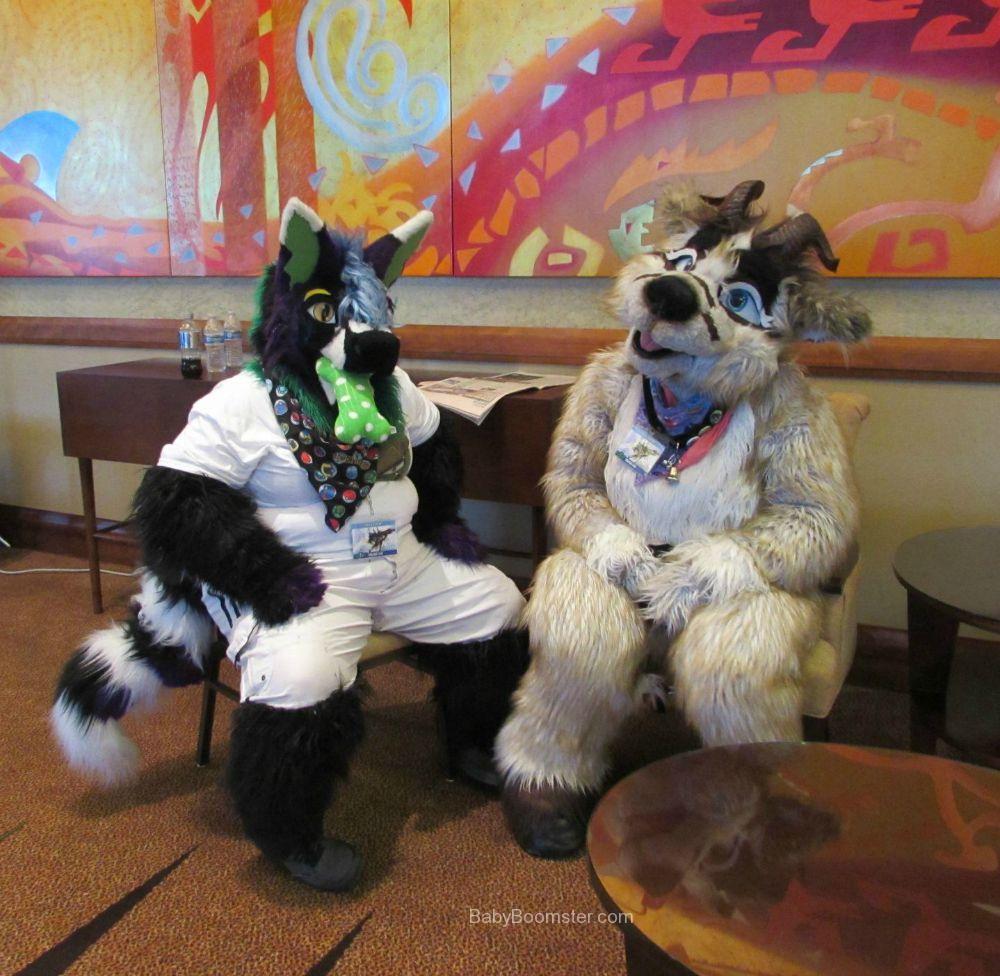 As always, I wished I had more time to explore the downtown Phoenix area but it was only a quick weekend trip. Despite the fiery heat, Phoenix is known for that time of year, it's a "cool" town to visit.
Another city to visit in the Phoenix area is Tempe, Arizona. Read about my virtual tour of Tempe here.
Do you have any favorite places to visit in and around Phoenix? Please leave a comment below.