When the weather starts getting warm, it's time to get out your shift dresses! They're so comfy, cool, and airy, and depending on the style they can work for any shape, size, or age. And you can still wear them in the winter by wearing tights and a thin turtleneck underneath. Women over 50 of every body shape can wear them if they are chosen correctly.
I've always been into dresses
Call me weird, but pants hardly ever work for me unless they are high rise to fit over my poochy tummy. Stretch pants are okay, but they get old after a while. A simple dress is airy and infinitely more comfortable.
Shift dresses are fashionable and breezy
The reason I love to wear shifts is that they're loose, easy to slip on and off, and keep me cool.
In a way, they're sort of a modern-day housedress but not schlumpy like Grandma's old housecoat. Remember those shapeless wonders?
I remember wearing them in the late 60s and early 70s when I was in high school, The daisy-patterned dress I have on below was 10" above my knees. I don't recommend that length when over 50 unless you're super skinny and have fabulous legs. Knee-length is the most flattering for women of any age.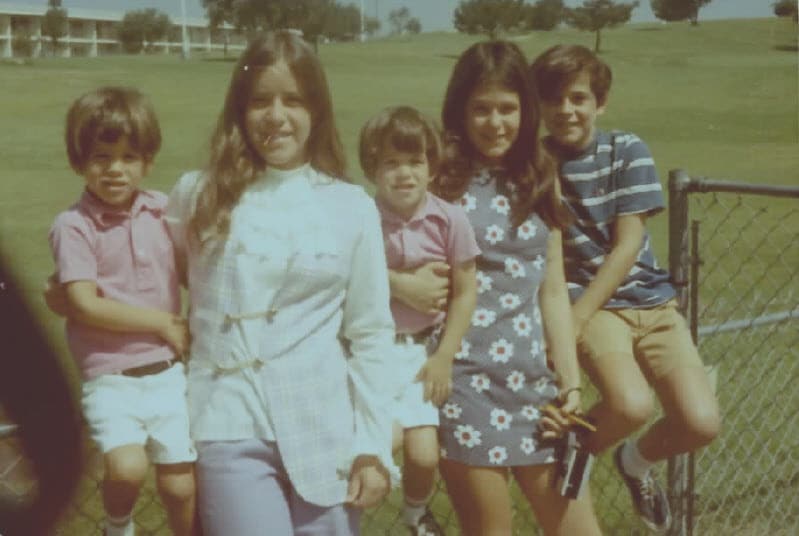 Most shift dresses are A-line cut so they hide your flaws whether you have a large tummy, big hips, or ample breasts. And, if you don't feel comfortable wearing a sleeveless dress, they also come with short, 3/4, and even long sleeves to cover your wing flaps.
Don't confuse them with a sheath dress
Sheaths are designed to be form fitting so unless you have a perfect figure, shift dresses are a better choice. They're much more forgiving, especially for a woman with an over 50 figure.
Choose a shift dress best suited for your body shape
We all come in different sizes and shapes so look for shift dresses that are most flattering for your particular body shape.
Macy's has beautiful and affordable shift dresses. See what's new at Macy's here.
Are you a pear shape?
A pear-shaped body is smaller in the waist and bust with heavier hips. If that's you, look at shift dresses that are classic A-lines. The best way to diminish a large bottom is to choose a shift dress that has a darker color on the sides or is layered.
Are you an apple shape?
Apple's carry most of their weight in their bellies. Because shift dresses are A-line, they are the best cut for an apple shape. To take the emphasis away from your belly, direct it toward your cleavage. You can do this with a V-neck or some type of pretty embroidery or pattern at the neck and hemline. Vertical or diagonal stripes may also help with this.
No Curves – no problem
Some women have boyish athletic figures called rectangles. Rectangles are straight up and down without definition in the waist. A belt or fabric that brings in the waistline will give you more of a curve effect. Also, certain patterns may define the waistline as well.
Is your figure Mae West? Come on down and see me sometime
Mae was a classic hourglass figure. She had large breasts, a small waist, and curvy hips.
Some dress designs are styled to accentuate the waistline and are wider at the hips.
If you have large breasts V-neck shift dresses will accentuate your cleavage and if your arms are saggy, look for a dress with ¾ length sleeves.
Whatever your shape, shift dresses are an easy way to look attractive and be comfortable just about anywhere.
Check out all the dresses on the Nordstrom website here.
Please share this image on Pinterest.