The Friends Reunion is currently streaming on HBO Max and it's all over social media, but have you ever wanted to know where some of the locations for the show were filmed? On Location Tours has added a brand-new virtual tour of Friends locations that were shot in New York City.
Friends was filmed at Warner Brothers Studio in Burbank, California but most of the establishing shots were done in Manhattan. I was able to take the 40-minute tour and it was fun. There is even a karaoke segment where you can sing along to the theme song. I enjoyed it because I never knew all the words and I'm sure I'll be singing it for days afterward.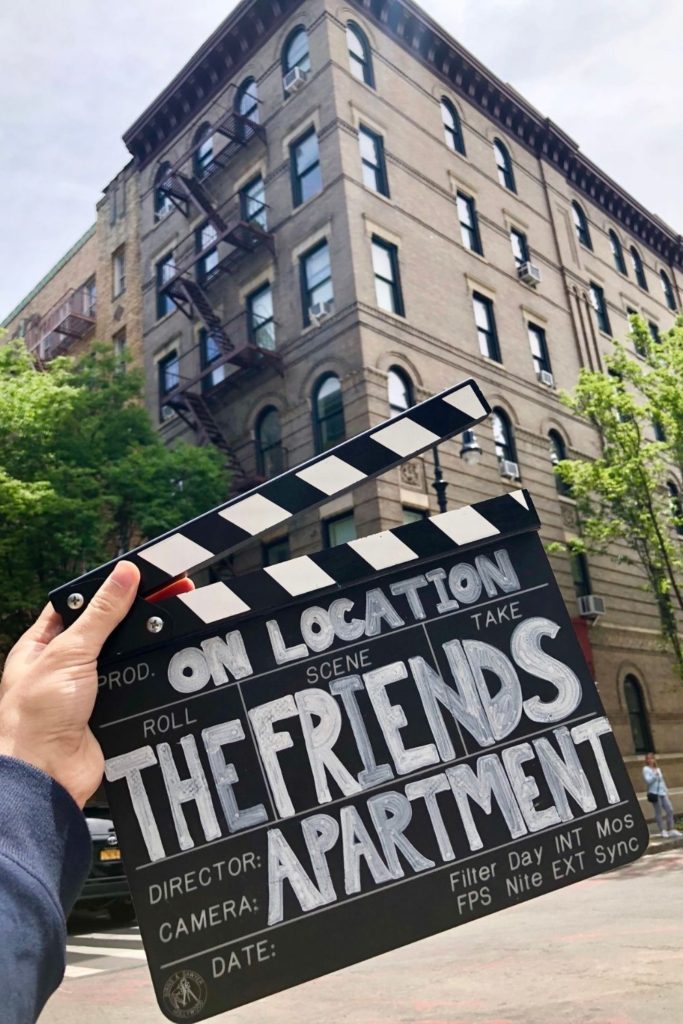 I'll be there for you . . .
If you can't hop on a plane to visit Manhattan, you can take the On Location Friends Virtual Tour from the comfort of your desk or couch. It features 18 locations from various episodes and trivia questions pop up throughout the tour.
Tickets are $29 and include free admission to On Location Tours Friends Trivia Event where you can test your knowledge of what happened when and why. A $68 ticket will get you the virtual tour, the Friends trivia event, plus, you'll receive a Friends box that will be shipped to your home with memorable items from the show. One is a Central Perk mug so you can enjoy your favorite cup of Joe with Friends.
Highlights of the On Location Virtual Friends Tour include Washington Square Park in Greenwich Village where Phoebe sang folk songs, the NYC apartment building above Central Perk, the Museum of Natural History where Ross worked as a paleontologist, Saks 5th Avenue where Joey hawked perfume, and Bloomingdales where Rachel was the assistant buyer.
You'll visit locations you may want to visit the next time you're in NYC especially if you aren't familiar with the city. On Location tours does in person tours as well.
What I love about virtual tours, which have become popular because of the pandemic, is that you can visit locations you may not be able to go to physically or view them to plan your next trip.
On Location Tours specializes in TV and Movie themed tours in NYC and Boston. Some of their other popular tours include Marvelous Mrs. Maisel, TCM Classic Film Tour, Sex in the City Hotspots, The Sopranos, When Harry Met Seinfeld. I think you get the gist.
If you're a fan of Friends and you love movie locations, make sure to book your virtual tour today!