When Pandere offered to send me samples of their expandable shoes, I was thrilled because, as a woman over 50, my feet have become more uncomfortable with age. Aching arches, sore heels, and occasional swelling are all part of growing older. I need comfortable shoes that fit and adjust to whatever my feet decide to torture me within any given day.
But, as a woman who doesn't want to look like a clodhopper in "granny" shoes, it's exciting when you can find expandable shoes that don't look ugly and are stylish as well.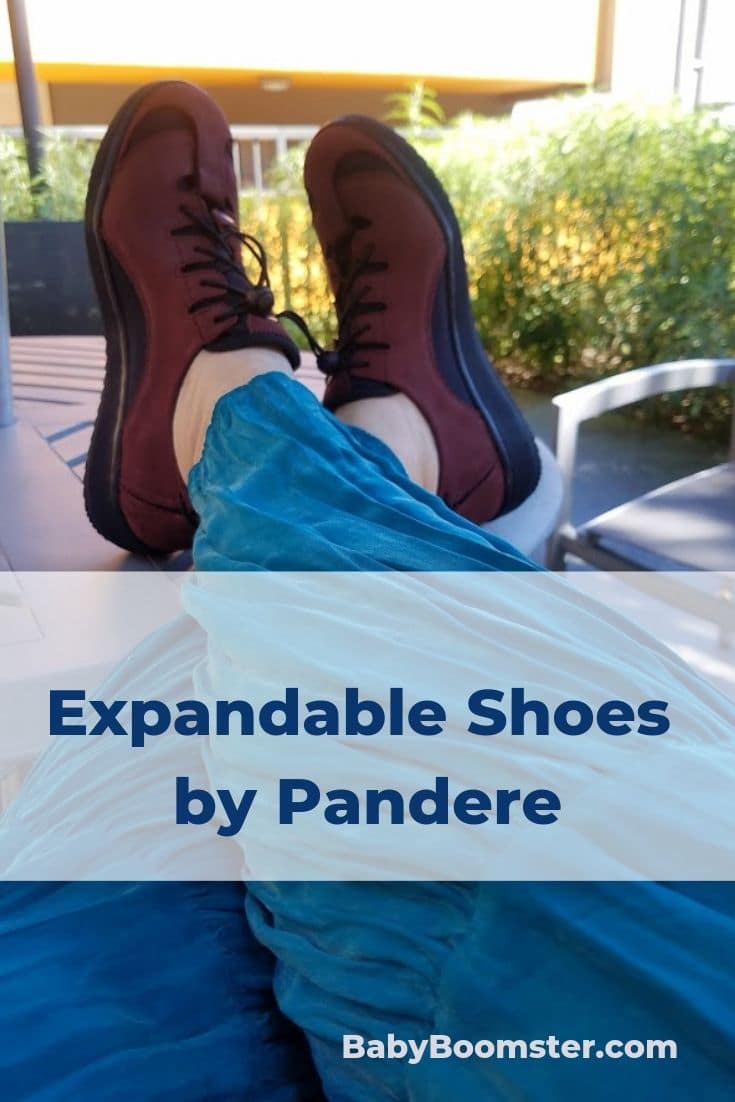 The Barista Shoe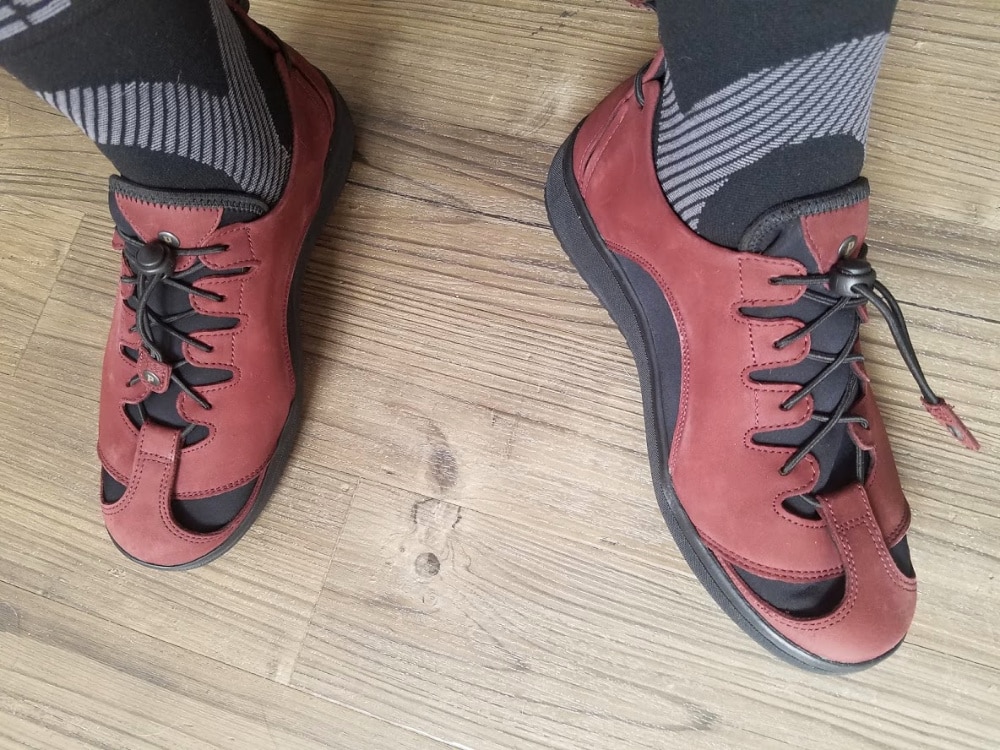 I ordered two styles to try on. The Barista Shoe caught my eye immediately. This style is gorgeously crafted with soft durable suede leather and stretchy neoprene.  I can slip them on without untying them and they provide excellent arch support.
The memory foam in the sole of the Barista felt immediately comfortable as soon as I slipped them on.  They're supportive enough to wear without orthotics and the rubber bottoms are slip-proof which is important for anyone over 50 who wants to avoid a fall at all costs.
Pandere shoes are made in Portugal with European styling and I think they're classy. For expandable shoes, they aren't clunky at all and you can wear them and look chic with just about any activewear outfit.
The Barista Shoe comes in four colors; Slate Grey, Classic Black, Cool Blue, and Burgundy. I chose Burgundy because I almost always go with black and wanted something that would stand out for a change. My Barista's fit the bill. They are truly gorgeous and so well made. I would be proud to wear them anywhere.
The Neo Shoe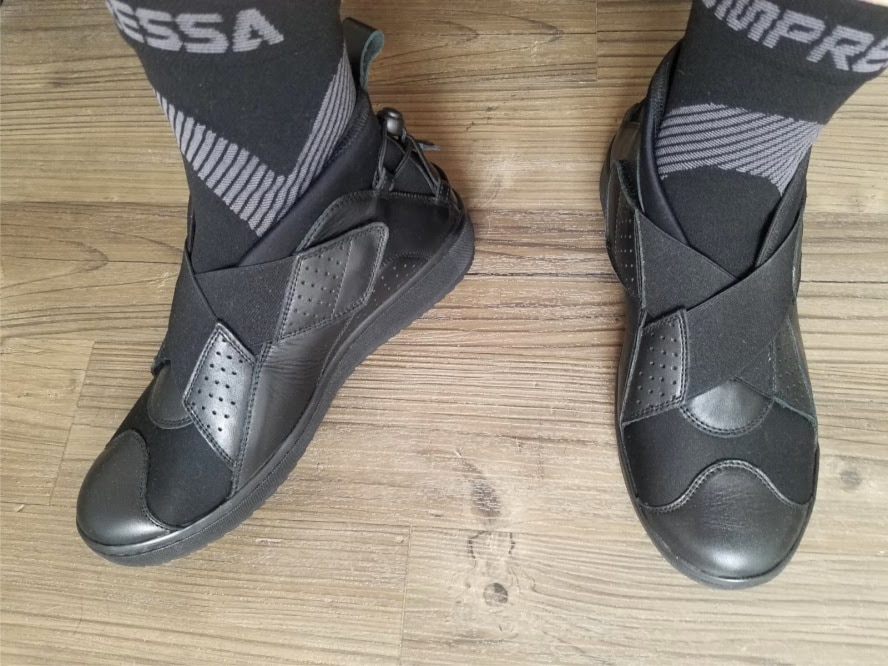 My second selection was the Neo Shoe. It has ankle support and a Velcro strap and doesn't crunch my arches like most other high-cut shoes. This style only comes in black but doesn't look dorky like many Velcro-strapped shoes tend to do.
The Neo, like the Barista, is made with stretch neoprene and has memory foam soles with anti-slip rubber bottoms. It's an "easy to slip on" shoe that's perfect to wear on an airplane for two reasons. You can easily take them off going through security. and, if your feet swell during the flight, they will expand with you.
No need to break in Pandere Shoes
I typically wear shoes for at least a week before they're broken in enough to go on a long walk without getting blisters. You don't have to do that with Pandere shoes. Because they're expandable they're comfortable right out the gate so you don't have to worry about aching feet or blisters.
The downside
Pandere Shoes don't come in half sizes at this time. I wear 8.5 and they sent me size 9. I was a little worried they'd be too large, but they seem to fit fine. The fact that they are expandable shoes is probably a factor. It's recommended that you purchase one size larger if you wear a half-size.
Because they are expandable, be aware that the support on the sides feels a little loose but the soles are sturdy and resist skidding. If you need more support, they may not be for you, but if your feet swell, they are perfect.
Why you should give them a try
At the time I wrote this review Pandere Shoes had a limited number of styles but they are constantly adding more.  Their products are only available online for now and at one retail store in New York.
If you have feet that swell from time to time, as many older people do, they are a stylish solution. Pandere Shoes will adjust to any foot issue whether it's swelling, corns, or bone-spurs.
Make sure to visit their website here.
Pandere Shoes sent me two pairs of shoes to try on. However, my opinion is my own.
Do you have swelling feet? Please leave a comment below.